Fifty people stood around me, holding up a National Hemp Tour banner and cheering "Lancaster Farming." It was a moment I will never forget. Somehow, on the edge of a tiny town in Fort Benton, this little hemp tour of ours helped gather a cadre of hemp industry professionals from all over the country. And there we were, standing next to round bales of hemp, the big sky and vast cropland of north-central Montana stretching behind us and a brand new, state-of-the-art, multi-million dollar hemp fiber processing plant before us.
There was a sense among everyone around me that something historic had transpired — that from this point on things would be different for the American hemp fiber and grain industry.
And the Lancaster Farming Industrial Hemp Podcast helped weave the connections that made it possible. For that, I am forever grateful.
Journey of Discovery
Four weeks earlier, at the kick-off event for the National Hemp Tour at Penn State's research farm in Manheim, Pennsylvania Ag Secretary Russell Redding made a toast to our trip, calling it "a Journey of Discovery," making an allusion to Lewis and Clark's trek across the unsettled West.
"We're going to send Eric across the nation to map this hemp industry," Redding said.
Our journey, thankfully, was less dangerous and had the luxury of paved roads and safe places to camp.
But just like Lewis and Clark, I would not have survived without the kindness and assistance of strangers and friends, and most importantly my wife Heather and daughters Iris and Hazel, whose own experiences of the trip helped me keep my perceptions and expectations of the journey in perspective.
Everywhere we went we were met with curiosity and enthusiasm, and our journey indeed was one of discovery, for which I am tremendously grateful — to Lancaster Farming, to the visionaries in the hemp industry, to our sponsors, to the people we met across the country. And to God for making this all possible in the first place and for keeping us safe.
Everyone asks me what I learned on the tour. What's the takeaway? And what's next?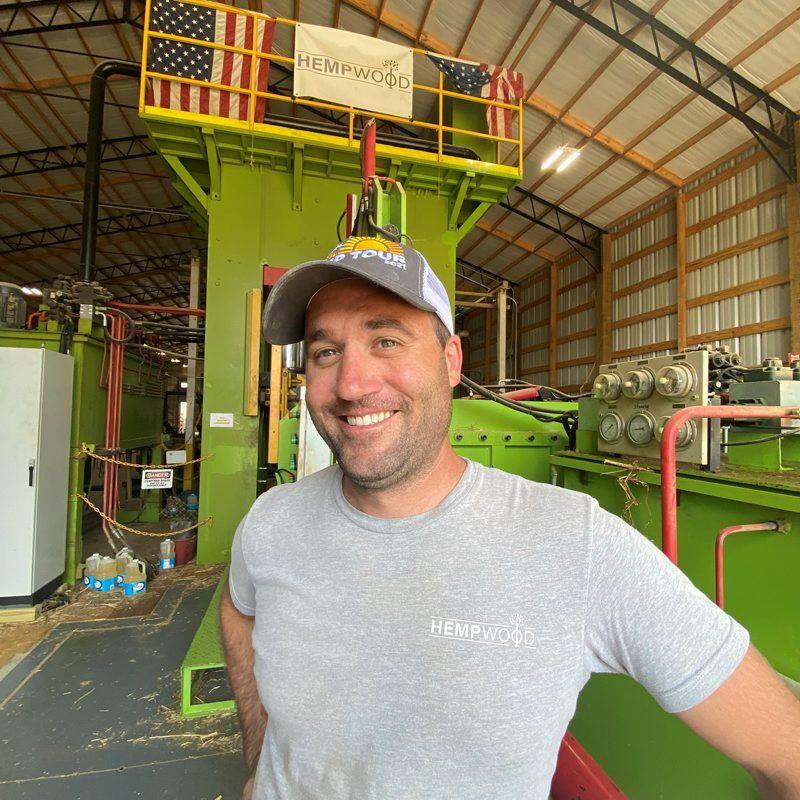 Crafting Carbon Negative Wood
Our first stop was in Murray, Kentucky, where Greg Wilson owns and operates HempWood, a company that uses hemp fibers to make a wood substitute for flooring, furniture and construction.
Wilson jokingly oversimplifies the process like this: "You take some hemp stalks, stick it in glue, and press it into a log." And while yes, the process is relatively simple, what they're doing at HempWood is revolutionary.
Hemp fibers can be grown in about 100 days, compared to the decades or centuries it takes to produce hardwoods like Oak. But there's more to HempWood than just material sustainability. The glue they use contains no formaldehyde and doesn't off-gas toxins like typical pressed boards. The company uses its waste to power its dryers, so Wilson says the company is carbon negative in that respect too.
According to Wilson, HempWood is the "only scaled hemp fiber manufacturer in the United States" and is developing a franchise model to set up facilities across the country, including a possible operation in New Castle, Pennsylvania.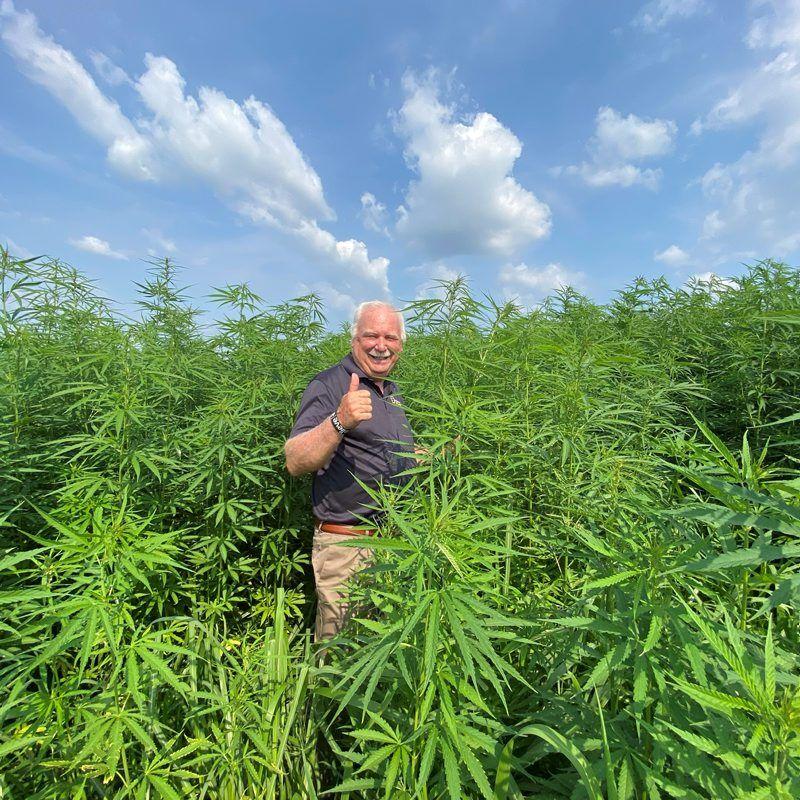 Getting Hemp Seeds in the Ground
The next hemp stop was at Murray State University's agricultural research farm for a guided tour of the university's hemp research plots by Dr. Tony Brannon, dean of Murray State's ag department. Brannon was the first person to get hemp seeds in the ground after the passing of the 2014 Farm Bill that allowed states to grow hemp for the first time in generations.
Brannon and Murray State have been instrumental in helping entrepreneurs develop business plans around hemp, including HempWood.
He grew up on a Kentucky crop farm and can remember when soybeans were relatively new. His dad grew it as forage for livestock.
"We were bailing it," he said. "We didn't even know anything about harvesting for seeds, and neither did anybody else. And then it became known that the soybean seed was a great livestock feed."
"After 60 years of development, look where the soybean crop is at now," Brannon said. "It didn't just start all of a sudden. It grew from bigger beginnings, with some small successes and a lot of large failures. And that's how I look at the hemp industry."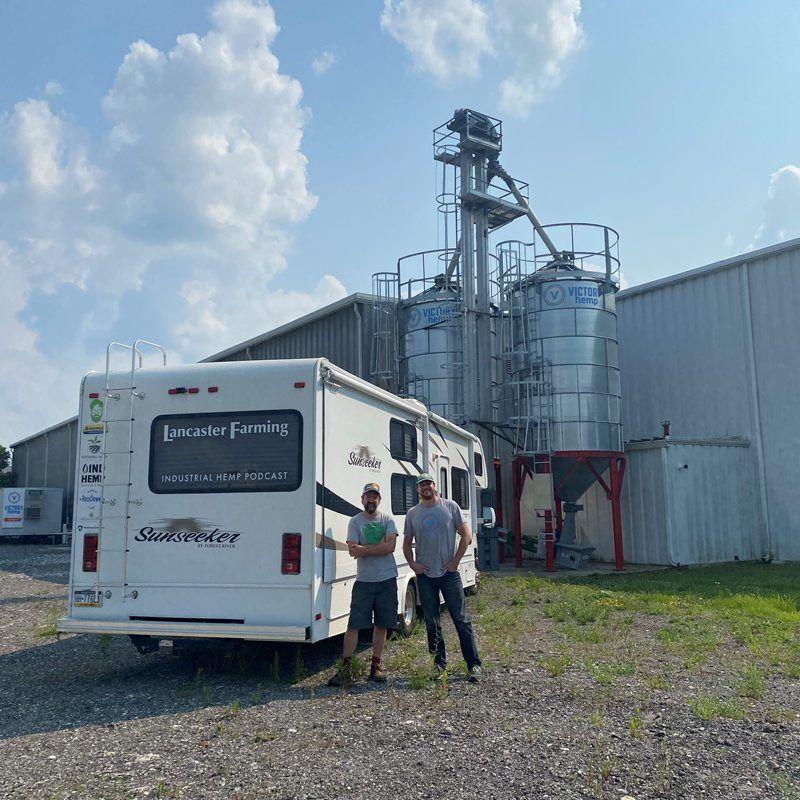 Creating a Hemp Grain Supply Chain
From Murray we traveled northeast to Carrollton, Kentucky, home of Victory Hemp Foods, where I sat down with president and CEO Chad Rosen, who told me all about the company and its successes and challenges. He talked about the unique nutritional value of hemp grain — it's high in protein, has an excellent amino acid profile rich in Omega 3s, and can be used as an ingredient in multiple food categories.
Victory has been an important force in the development of the hemp grain supply chain in the United States. Rosen said it starts with the processors and reverberates around the processors to build communities of farmers who share information on growing practices and genetics.
Rosen is quick to point out that hemp is a mere grain of sand on the beach of agriculture.
"We grow 180 million acres of corn and soy," he said, a staggering number compared to hemp acreage. Canada for example, where hemp has been a legal crop for more than 20 years, grows about 100,000 acres of it. The U.S. grows even less.
But demand is growing and production is climbing. Rosen thinks the U.S. will compete with Canada on hemp grain within five years.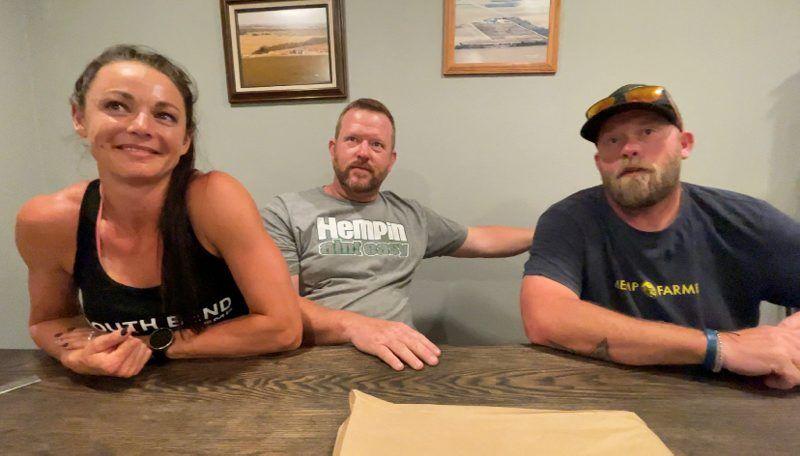 Helping Farmers Envision Hemp's Future
After a very long drive though Indiana, Illinois and Missouri, we found ourselves at South Bend Industrial Hemp in South Bend, Kansas, where Melissa, Aaron and Rich Baldwin are developing a local hemp fiber supply chain. They started in 2019 with CBD and a small fiber focus, but have increased their fiber acreage every year since on their family's four-generation 3,000 acre farm.
Earlier this year, they purchased and installed a Fiber Track 600 built by Formation Ag in Monte Vista, Colorado. Decortication is a key piece of the processing infrastructure, separating the outer stalk fibers from the inner woody core of the hemp stalk. Each of these components has multiple uses, from building materials and bioplastics to paper, textiles and more.
When the Baldwins first got into hemp, their neighbors thought they were crazy, but that's starting to change.
"We have farmers interested in what we're doing," Aaron Baldwin said. "And that was another big push for the facility. We got farmers saying, 'Hey, I'd love to try this crop, but where's it gonna go? Are you gonna buy it?' Well, we are now."
One decortication facility can make all the difference in the development of a regional hemp market.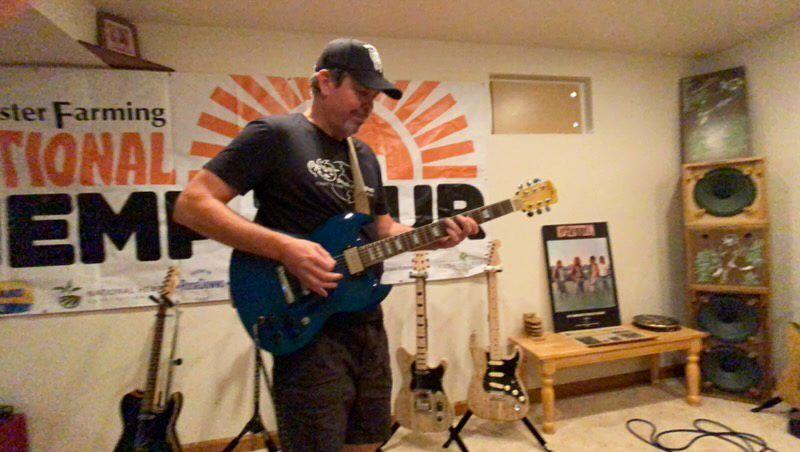 Making More Things Out of Hemp
From Kansas, we continued our westward push into Colorado, eventually landing in Fort Collins, where I caught up with hemp mogul and fellow hemp podcaster, Morris Beegle. He's the founder of a suite of hemp companies nestled under the acronym WAFBA, which stands for We Are For Better Alternatives. These companies include TreeFree Paper, NoCo Hemp Expo and Let's Talk Hemp.
Another of Beegle's companies is Silver Mountain Hemp Guitars, and as I looked around his office he said, "You are standing among the world's largest collection of hemp guitars," which I found simultaneously impressive and amusing, because there were only about seven guitars on display. Some of the guitars were made from Canadian hemp, but his more recent models are crafted from HempWood.
In addition to guitars, Silver Mountain produces hemp amplifiers, which boast not just a body made from hemp fibers, but the acoustic cones in the speakers are also made from hemp.
Beegle has devoted his life to the hemp plant, believing it can be a force for positive change in the world.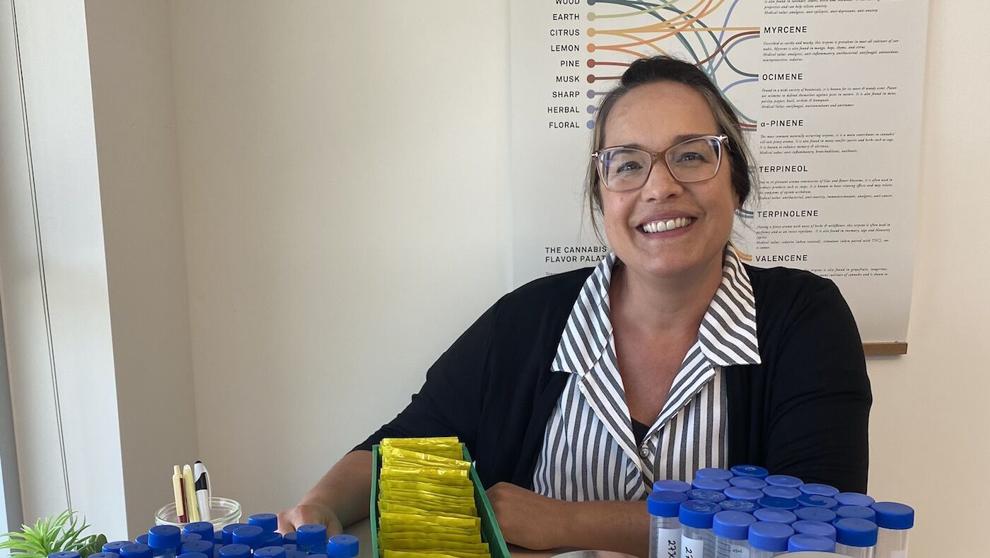 Remediating the Soil With Hemp
From Silver Mountain, I went across town to talk to Wendy Mosher, president and CEO of New West Genetics, a company focused on developing stable hemp varieties for large-scale mechanical production for various markets, including fiber and grain.
"The reason it's so imperative for farmers to grow hemp," Mosher said, "is not only because of the nutrition and the change that it will create within the alternative protein realm, but also because adding another rotation to farmers' land is crucial right now. The continual soy/corn rotation is really killing soils, and we're seeing incredible benefits (with hemp)."
Those benefits range from disease suppression to soil remediation and beyond.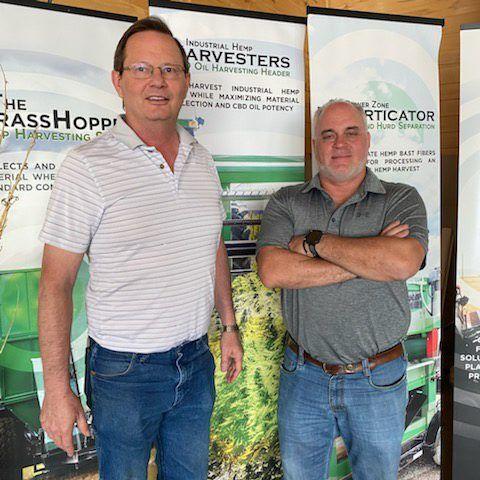 Controlling the Financial Future of Hemp
From Fort Collins, we headed south along the front range of the Rocky Mountains to the town of Monte Vista, Colorado, which is surrounded on all sides by mountain peaks, hence the name. But when we were there, the view was totally obscured by smoke from forest fires, which unfortunately have become all too common in the American West.
Formation Ag makes equipment for hemp cultivation, harvesting and processing, including the FiberTrack 660 that the Baldwins of South Bend, Kansas, recently installed. I met with Corbett Hefner, who gave me a tour of the shop where I saw a decorticator in action, separating the fiber from the hurd.
Heffner said hemp "is giving farmers the opportunity, through value-added work, to help control their financial destiny. For the first time, they're not stuck with a granary kind of model, where they take it to an elevator and they get whatever the commodity's trading for. I think if we do this correctly, farmers are going to be able to set some price points and control that financial future from top to bottom on this crop."
And if what I saw at South Bend Industrial Hemp is any indication, I believe he is right.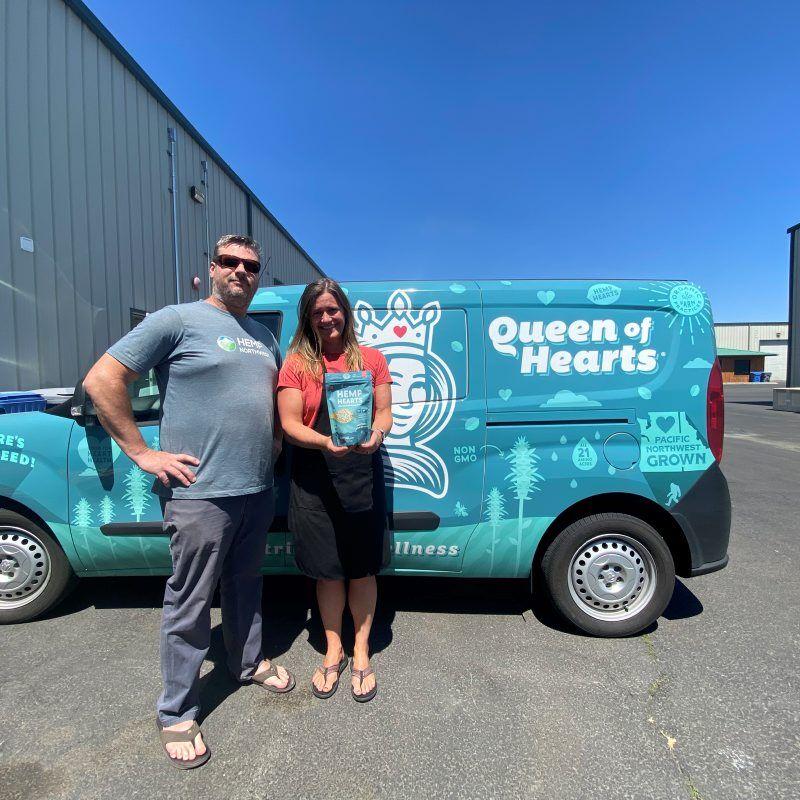 Nourishing Hemp in the Northwest
From southern Colorado, we made a long push to the Pacific Northwest, to a place called The Dalles, Oregon, where Tonia Farman owns and operates Queen of Hearts Hemp, a craft producer of superfood products containing hemp, and where she and her husband Gregg Gnecco operate Hemp Northwest, a hemp seed processor.
Oregon is known for its CBD production, so to be on the grain side of things in Oregon has had its challenges, Farman said, "because we really took for granted that people already knew the scope of hemp, and they don't."
Gnecco is also the brand manager at IND HEMP in Montana and was able to connect us with a few other fiber and grain hemp operations in Oregon and Washington.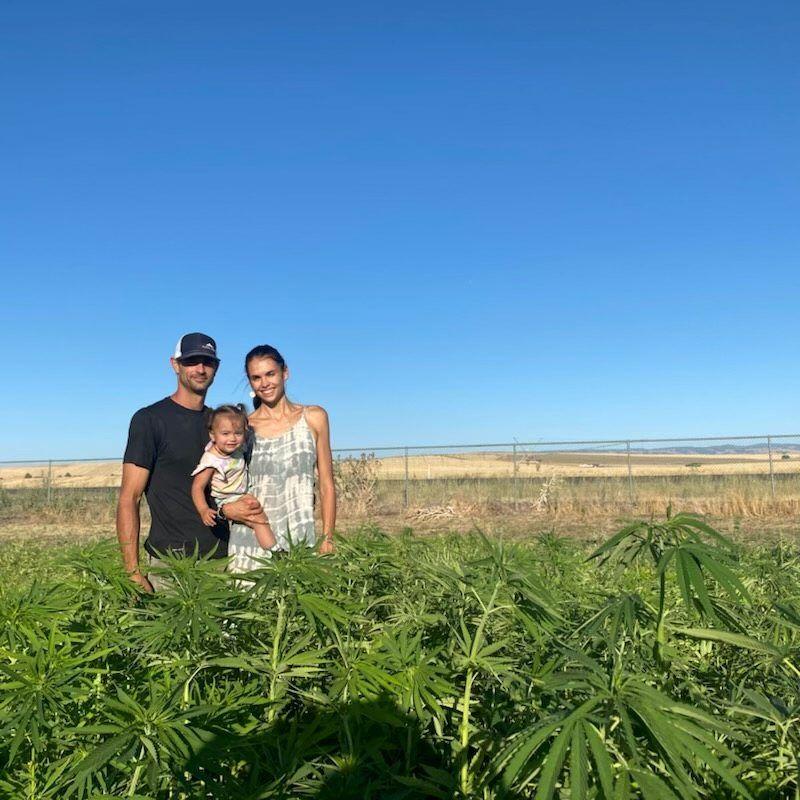 Teaching Indigenous Elders About Hemp
From The Dalles it was on to Pendleton, Oregon, where John Green and Marissa Baumgartner are growing several test plots of fiber hemp on their property that abuts the Umatilla Indian Reservation, where Baumgartner's ancestors have lived for time immemorial.
Hemp is illegal on the reservation because tribal elders fear its association with marijuana, but John and Marissa hope to change that perception by showing tribal elders the positive things hemp can do, from remediating the soils to creating new building materials.
Bringing the Hemp Visionaries Together
In anticipation of our visit, Ken Elliott, president and CEO of IND HEMP, invited a group of hemp industry folks to Fort Benton — people he called "the movers and shakers" on the fiber and grain side of the hemp industry. There were farmers, builders, manufacturers, trade groups and advocates. People from all over the country made their way to Montana.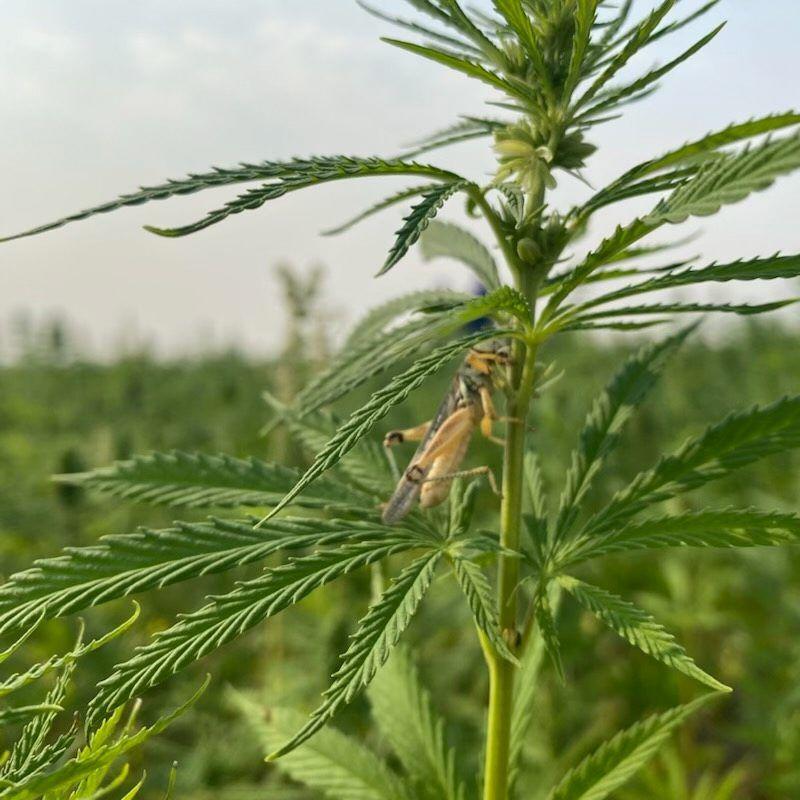 In the morning we were taken by bus to several hemp fields. The first was a dryland field of grain hemp, stunted and small, and ravaged by grasshoppers, an excellent example of some of the challenges that Montana farmers face. The next stop was a 90-acre stand of hemp under irrigation — a tall, lush and dark green circle among the muted colors of the surrounding landscape.
The rest of the day was spent together in town talking about the challenges, successes, opportunities and potential of fiber and grain. The folks at IND HEMP promoted a spirit of "coopetition." In an established industry, many of the players here would be in direct competition with each other, but because this industry is so new and small, it's important they all work together to ensure success for the industry as a whole.
Ten years from now, we may look back on this Montana event as the thing that galvanized the industry, and it's not lost on me the role that Lancaster Farming played in making it happen. Not only was Lancaster Farming there to witness it, but the Lancaster Farming Industrial Hemp Podcast was the reason it happened.
I am humbled by what transpired here, but also proud that we were able to help develop and strengthen these connections in the hemp industry. Most notably for me is the fact that IND HEMP is now working with some of the sponsors of the National Hemp Tour. I was able to bring Pennsylvania to Montana.
New Holland Ag supported our trip, and they were in Montana on this historic day and have since been working with IND HEMP to develop and trial harvesting techniques and equipment.
The National Hemp Association, another of our sponsors, is now working closely with the folks in Montana to unify, strengthen and amplify the voice of the industry in Washington, D.C.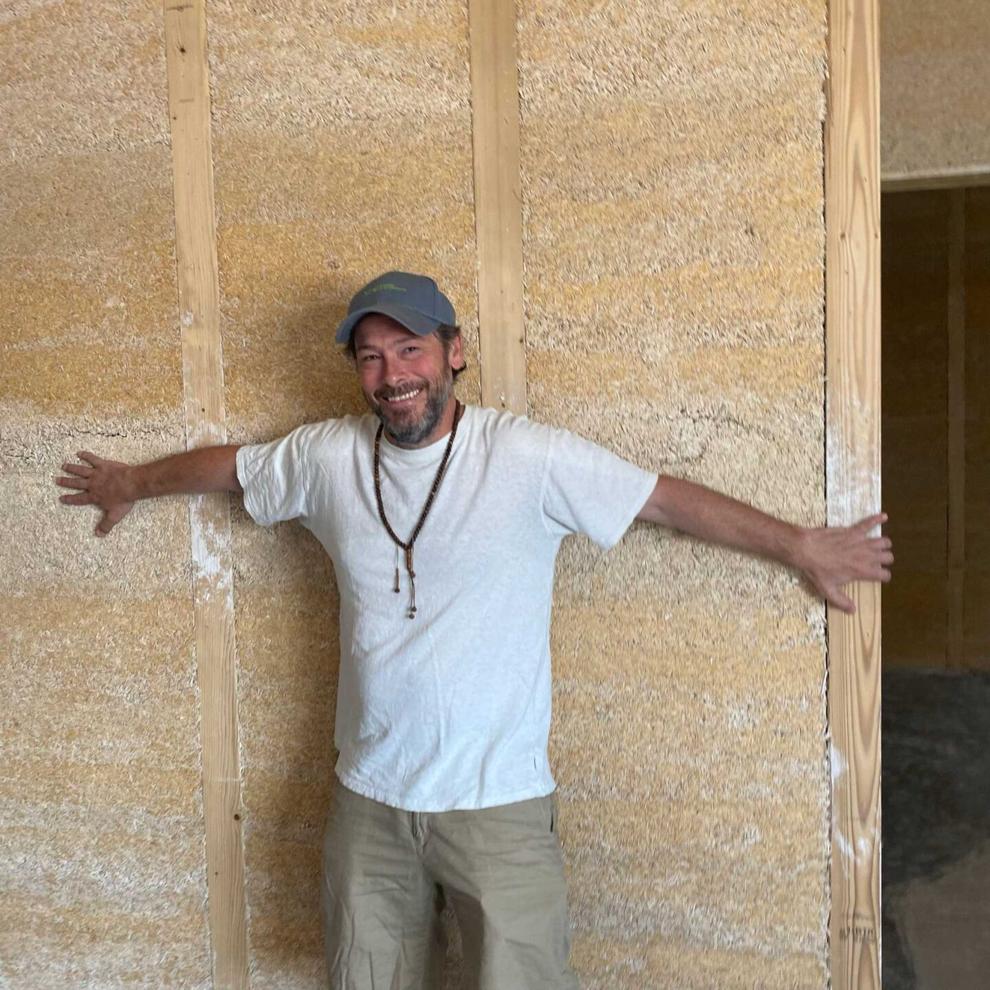 Building a Sound Future With Hempcrete
In South Dakota, we stopped to see a new music venue and recording studio in Rapid City called Aby's Feed & Seed. Its walls are made of hempcrete, and by all accounts it is the very first hempcrete recording studio in the world. Jeremy Briggs is the man behind this project and was also one of the hempcrete builders on the very first hempcrete project in North America on the Pine Ridge Indian Reservation in 2008.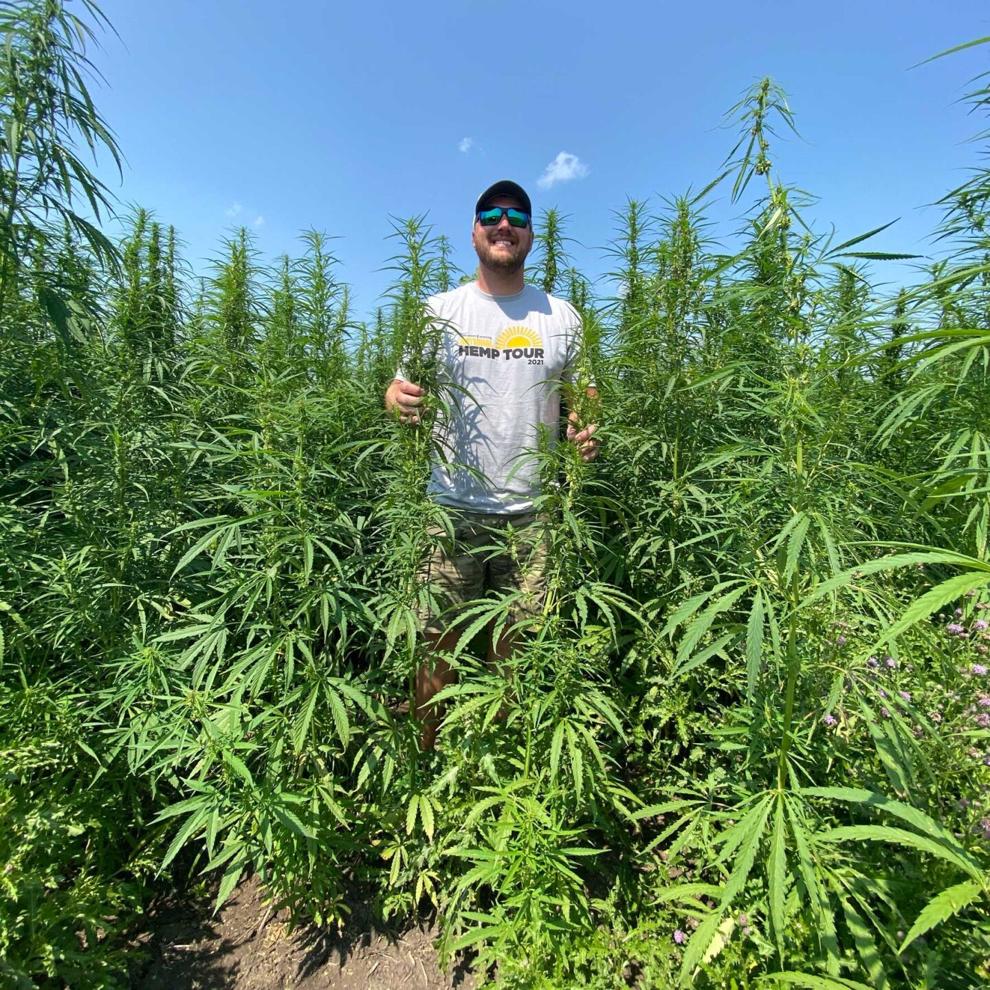 Growing Certified Hemp Seed
One of the people at the Montana summit was Dereck Dohman, from Horizon Hemp Seeds in South Dakota, who invited us to stop by on our way home to see 140 acres of hemp that they're growing for certified seed. It was tall and lush and stretched nearly to the horizon.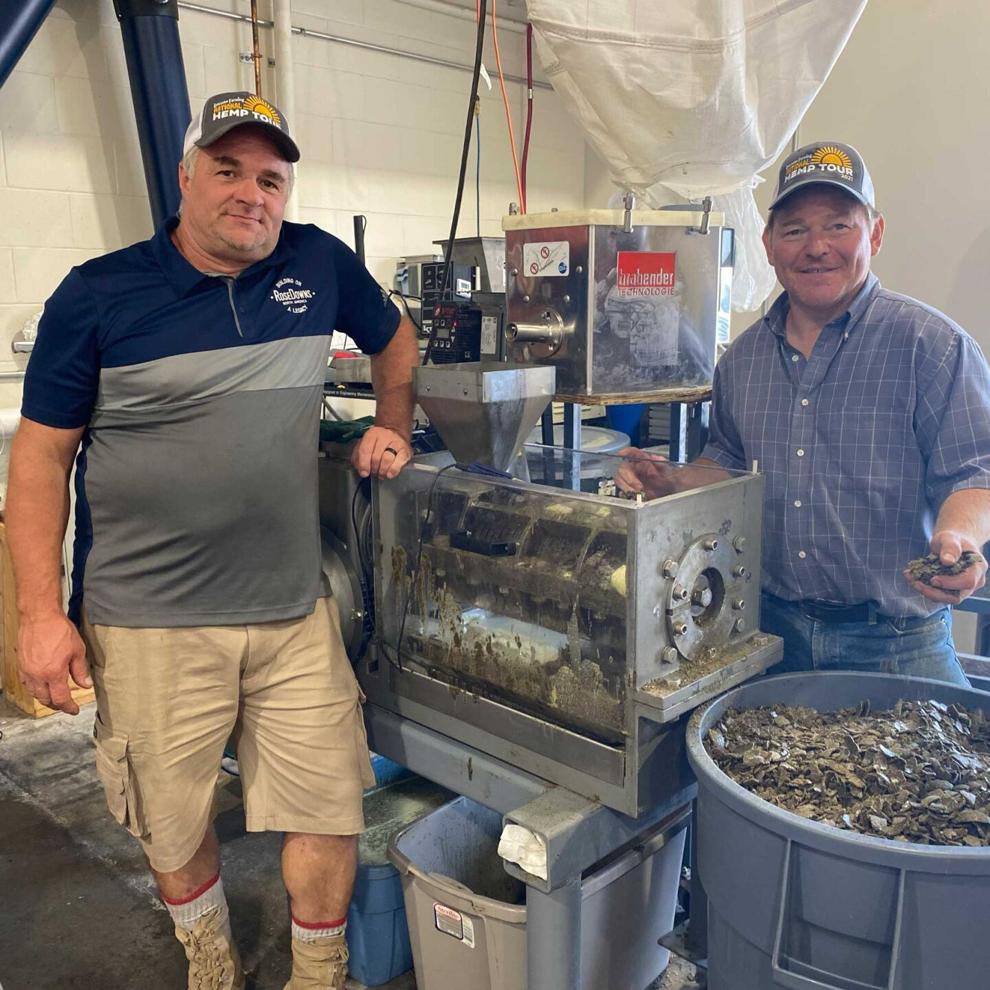 Crushing Seed for Oil
The penultimate stop on our cross-country journey of hemp discovery was a visit to the Industrial Agricultural Products Center at University of Nebraska-Lincoln, where assistant director Loren Isom and Robert Byrnes from Rosedowns North America (another sponsor of our tour) demonstrated an oil press by crushing a thousand pounds of hemp seed.
Grain hemp could be a perfect fit for Nebraska, where the infrastructure for grain production is well established. Hemp could very easily slip right into the ubiquitous rotation of corn and soy.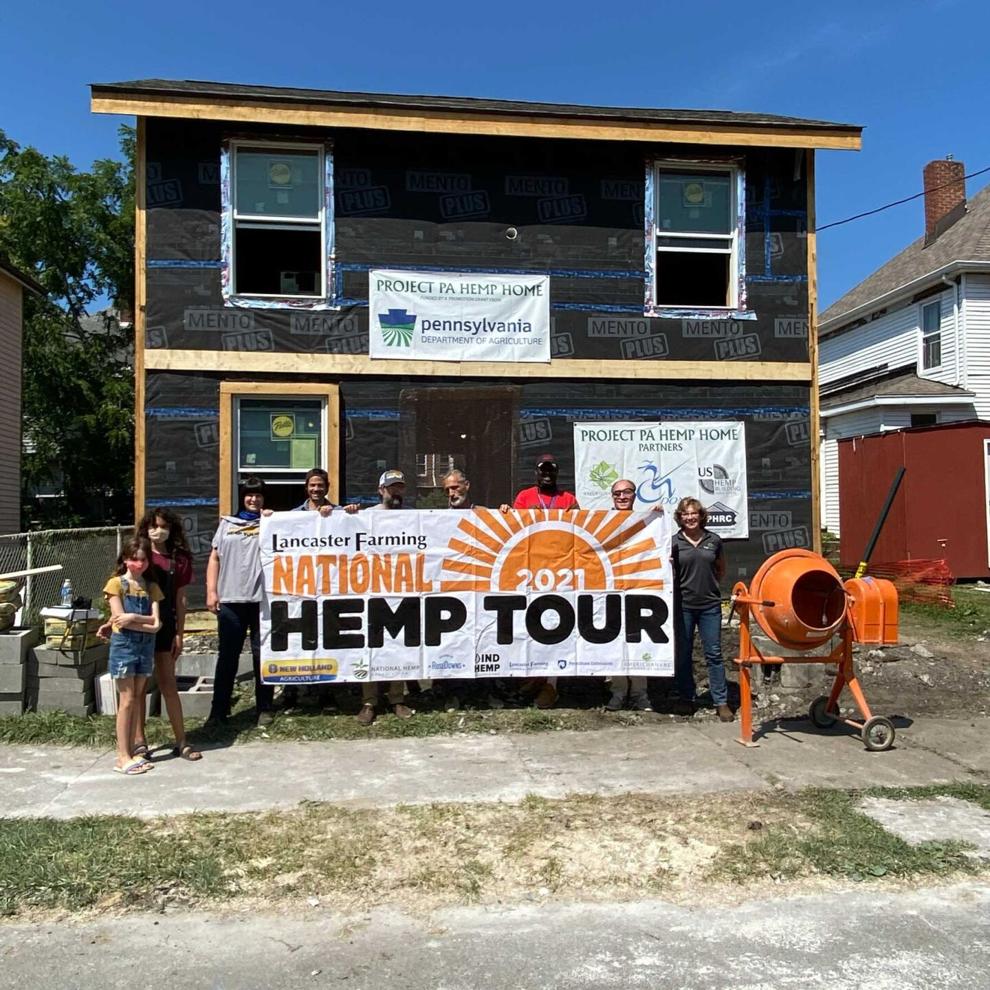 Growing Hemp Homes in Fields
Short on time and long on highway, we hightailed it out of Nebraska, pushing through Iowa, Illinois, Indiana and Ohio, stopping only long enough to fuel up. We had been gone for so long, and all we wanted to do was get home to Pennsylvania.
Fittingly, the last stop of the tour was in New Castle, where DON Enterprises is diligently pushing the envelope of possibility.
We first caught up with DON Enterprises VP of Development Lori Daytner at Herm Cvetan's farm where they were harvesting hemp that very morning with a sickle bar mower. We then followed Lori into New Castle to the site of the Project PA Hemp Home, a residential house that's being renovated with hempcrete walls and HempWood flooring.
DON is currently in discussion with HempWood in Kentucky to bring a HempWood franchise to New Castle, which will have rippling effects throughout the community, creating jobs and establishing New Castle as an epicenter of hemp innovation in Pennsylvania.
Read more about this project, which is partially funded by grants from the Pennsylvania Department of Agriculture, on page 7.
Continuing the Journey
Nearly three months have passed since the National Hemp Tour ended, but I'm still processing the experience and still learning the lessons it taught.
The scope of the journey makes me see just how small the hemp industry is. There are many smart, passionate and dedicated people building this industry, but these are the very early days.
Hemp has so much potential to help repair soils, disrupt carbon-heavy industries, and rebuild rural communities, economies and the environment.
But none of this is possible without farmers — and it has to make financial sense for them.
We need more research, more investment, more processors, more manufacturers willing to make a change to less carbon intensive practices. Many industries have to work in concert to usher in the paradigm shift that allows farmers to save the world.
Beginning Anew
One thing I learned on this trip is that when hemp succeeds in becoming a large-scale industrial crop, we all succeed because the story of hemp is also the story of soil health, regenerative agriculture practices, carbon-neutral building materials — and it's a story about the importance of hard-working farmers who are innovating every day to steward God's great green earth.
And so, it's with great excitement that I announce the natural evolution of the Industrial Hemp Podcast. In December I'll publish the final episode, celebrating all that we've been through over these past three and a half years.
And then, in the new year, I'll be launching a new Lancaster Farming Podcast, where I will widen my lens and begin telling a bigger story, from a variety of perspectives. And hopefully, the next time we gather in Fort Benton, Montana, there will be many more voices holding up the banner, cheering "Lancaster Farming."