KEEDYSVILLE, Md. — With industrial hemp newly blossoming in the U.S., there's still a lot to learn.
Over 140 potential growers were able to boost their hemp knowledge at the Everything About Hemp Conference held Nov. 5 at the Agricultural Education Center in Washington County.
"There are two sides, the unbridled enthusiasm of those who want to get into hemp and those who think it is a not so good idea," said Jim Drews, of the Maryland Department of Agriculture.
The discussion of hemp production initially resurfaced in the 2014 Farm Bill when the government approved research into growing and marketing of industrial hemp for educational purposes.
Four years later, in 2018, the Maryland Legislature passed legislation to mirror the 2014 Farm Bill and the Maryland Department of Agriculture drafted the regulations to match the federal law.
The new 2018 Farm Bill changes the rules for hemp.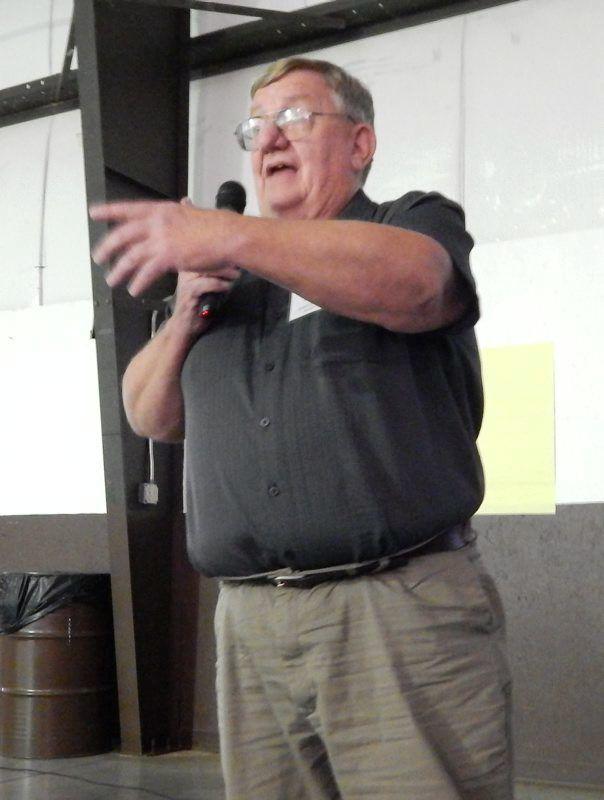 "The 2014 bill only mentioned the levels of the delta-9 THC for compliance while the new bill limits total THC to 0.3%," Drews said. "The law says what we are going to do while the (regulations) say how we are going to do it."
Drews explained that the Maryland Department of Agriculture is working on putting a plan together to submit to the USDA in order to formulate Maryland's hemp regulations.
"There are 1,400 acres registered in Maryland with 66 growers in 21 counties so in my book this is a huge success," Drews said.
Drews was one of a wide array of speakers over the course of the day-long conference who presented the legal, financial, as well as the agricultural aspects of growing, harvesting and processing hemp focusing primarily on the CBD oil products and the regulation of the THC, which is the active ingredient in cannabis.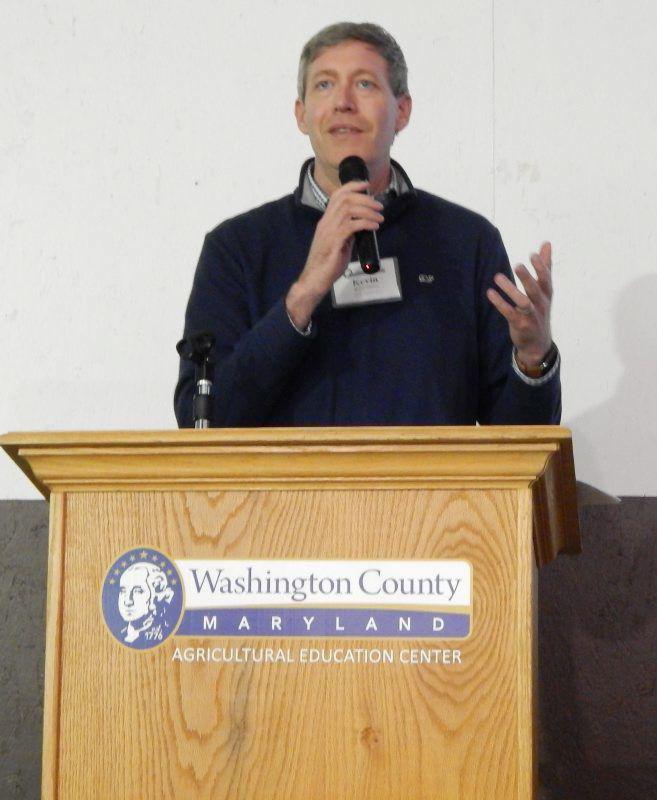 "In Washington County I have five licensed farmers who are growing hemp and there have been so many questions from them that when I started to find answers to their questions I couldn't find them," said Leslie Hendrickson, Washington County agricultural business development specialist. "It is the same across the state. We are learning how to grow hemp and learning the soil types but we don't know what to do with it when we grow it."
Catoctin Mountain Growers provide hemp starter plants — referred to as clones — for farmers who want uniformity of plant genetics.
"We started in 1985, getting into hemp last year," said Tyler Van Wingerden of Catoctin Mountain Growers. "We got our license in May, started some cuttings and propagated them and we were ready to sell to farmers. We do millions of cuttings per year and it likens to poinsettias. We are getting better at rooting hemp and starting plants. We were amazed at how fast the roots start on hemp."
Van Wingerden explained why growers choose to use clones.
"The advantages of clones are the reliability of the genetics and the sex of the plant whereas with seed there is a possibility of genetic variability and you will have some males which can pollinate creating seeds," he said. "When that happens the CBD goes away. Clones will not vary."
Andrew Ristvey, an Extension specialist with the University of Maryland, presented findings on growing hemp from the Wye Education Center on the Eastern Shore of Maryland.
"Industrial hemp is grown in three main forms: fiber, seed and the most for CBD hemp," Ristvey said. "Fiber is grown agronomically while the CBD hemp is grown horticulturally. We focused on CBD hemp which is grown tomato or tobacco horticultural style."
Ristvey said that his research focuses on nitrogen.
"I believe that having a base nitrogen is important but you should consider additional nitrogen through drip irrigation into flowering," he said. "Our preliminary recommendations are about 125 pounds of nitrogen per acre."
Hemp plants continue to increase their CBD and THC percentages as they continue to grow.
"This is a very labor intensive process and keep that in mind," Ristvey said. "We monitored the CBD and THC contents and there is a lot of variability in plant production. By the Oct. 19 final harvest we had CBD content between 9% and 18%. The delta-9 was very low, but the total THC potency was 0.35 to 7.4, which is above the federal limit."
The current price for hemp produced for CBD is 98 cents per pound per CBD percent.
"At 15% CBD in mid-October at the present price of $2 per pound of dry mass per percent of CBD that is $30 per dry pound," Ristvey explained. "At 2,000 pounds per acre that is $60,000 income per acre. However with costs of $14 for production and $14 for labor that is $56,000 in expenses. That leaves $4,000 per acre profit which is great but for the amount of work you put into this that may not be enough for the work involved."
Paul Goeringer, of the University of Maryland, presented legal issues for the grower.
"This can go from hemp to marijuana like that, depending on the weather, so be aware of the regulations relating to this plant." Goeringer said. "Most growers are looking for production contracts for whatever you are going to grow and everyone is different. This is a relatively new industry and I would look to poultry production contracts as a guide. If there was any way that the processor could deny the contract they would deny it and payment can be an issue."
Neighbors complaining about living near growing hemp could also present a problem, but Goeringer said Maryland's Right to Farm Law should protect growers from that.
The conference also featured a round table discussion on hemp legislation and regulations.
"We are here to support the farmers and processors primarily as they are driven by the market," said Kevin Atticks of Grow and Fortify and the Maryland Hemp Coalition.
The Coalition is launching Dec. 1 and advocating for better laws and education of the legislature and the regulators to help them understand the limits and benefits of the industry.
"We want to be speaking with a unified voice when we are talking about regulations," Atticks said. "We want to make sure the industry has the same body of knowledge so that this is a true industry with all the components thriving so you do not have hundreds of growers with nowhere to sell hemp and no one to buy it."