This morning, I am writing from a KOA campground in Mesa Verde, Colorado. We arrived here late last night after a rather harrowing drive from Monte Vista on dark, rain-slicked mountain roads.
Luckily we made it through Wolf Creek Pass in the San Juan Mountains before night and the storm.
In my last update we were in Kentucky and about to make our way west. We cut through the bottoms of Indiana and Illinois, crossed the Mississippi at St. Louis, and after making our way across the Show Me state, we landed in Lawrence, Kansas, where we camped at a friend's family ranch 2 miles south of town. They had barbecue waiting for us when we arrived just after sunset.
Returning to the RV after dinner, we were greeted by the sound of gushing water. Upon further inspection, I discovered that one of the water lines running into the water heater cracked at the joint.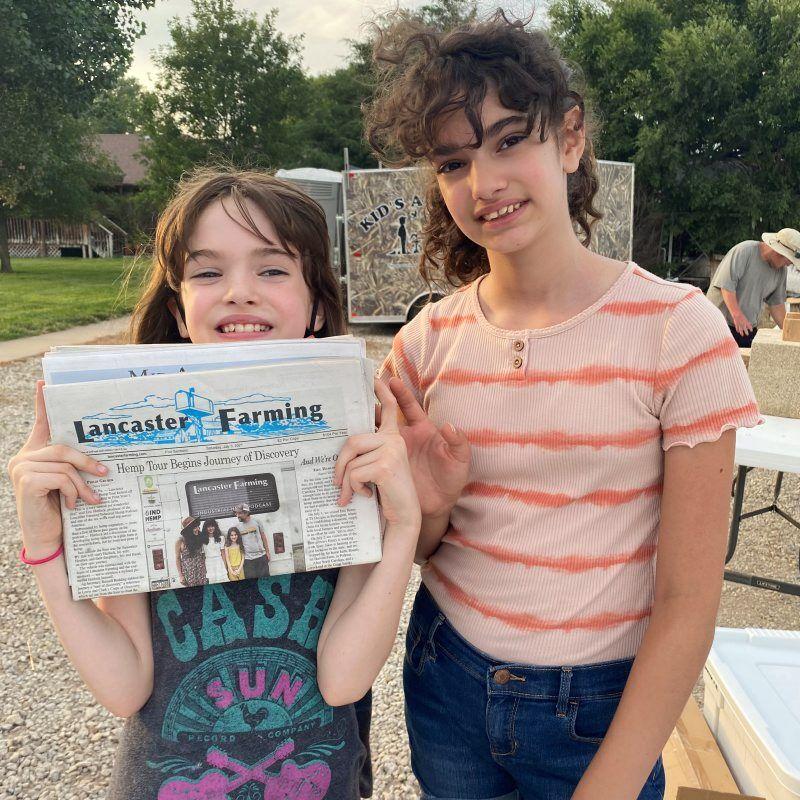 I had been driving for the better part of the day and I was exhausted, so I shut off the valve and the pump and went to bed, saving this particular crisis for the morning.
I knew I could fix it myself, as it was just a plastic fitting in the PEX line, but I had neither the tools nor the material — not to mention being short on time. We we were due at South Bend Industrial Hemp's open house in in South Bend, Kansas, that afternoon, and we were still four hours east.
I called every plumber in Lawrence before I found somebody willing to help. Austin from Kastl Plumbing got it fixed in less than 15 minutes. What seemed like an insurmountable problem the night before was now just a minor inconvenience.
Soon after we got back on the road I got word from back home that my mom was being admitted to the hospital due to complications with her chemo treatment.
She's back home now and doing better, thank God, but it brought into sharp focus just how difficult it is to be away from home for so long.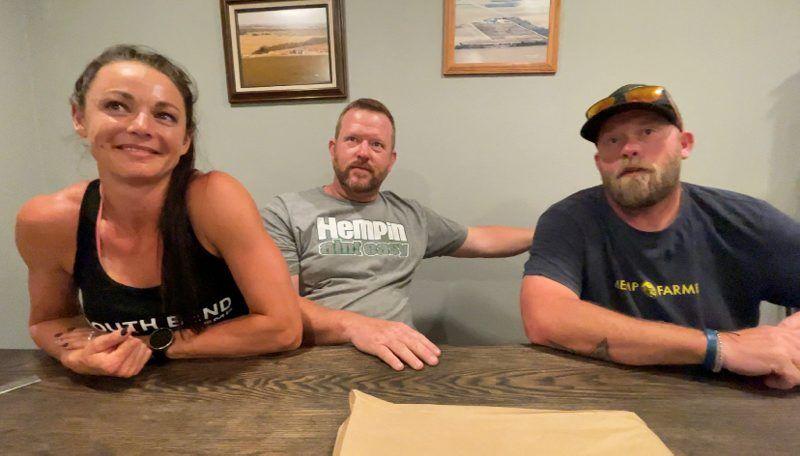 My wife and kids were ready at that moment to simply turn around and go back to Pennsylvania. But I knew Mom was in good hands at home with our network of family and friends, and so with faith we pushed on to South Bend.
Melissa, Aaron and Rich Baldwin aren't just hemp farmers, they also run a fourth-generation 2,500-acre row crop farm. Now, after installing a Formation Ag 660 decorticator, they are also hemp fiber and hurd processors.
Their open house was well attended. We were greeted warmly by the Baldwins and soon realized that there were people from all over the country at this event — California, Colorado, Nebraska, Kansas (of course) and so on.
The people who had the biggest impact on us (besides the Baldwins) were a couple from Missouri — Chris Begley and Cass Maddox, owners of Grow Missouri Hemp LLC.
They are loyal listeners to the Lancaster Farming Industrial Hemp Podcast and when they heard that we would be at this open house in Kansas, they drove six hours to be there.
While I was on a tour of the fiber field, my wife and daughters heard from them about just how important our podcast has been to them in terms of education and inspiration.
Aaron Baldwin said his farming neighbors were skeptical of growing hemp at first, but now that South Bend Industrial Hemp is set up to process the fiber and hurd and — just as important — provide a market for it, the neighboring farms are considering adding hemp to their rotations.
Onward to Colorado 
From Kansas we pushed on to Colorado. I was excited for my kids to watch the Rocky Mountains rise up from the horizon like the dawning of a new day, but the Colorado skies got increasingly hazy as we moved closer to the mountains.
Even at Denver, they were a faint specter of what I remembered from previous visits.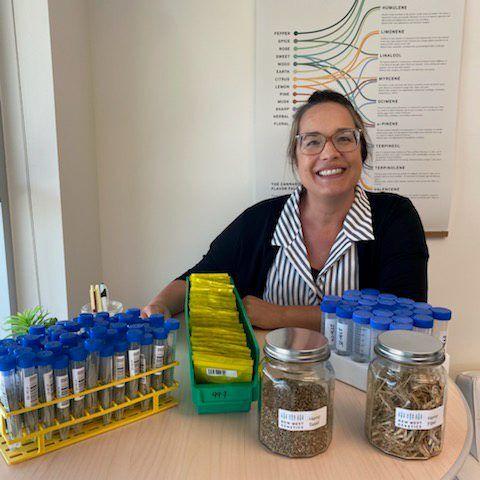 This haze wasn't weather related. It was smoke from numerous forest fires throughout the state. The West is experiencing some of the worst fire conditions ever.
In Fort Collins, I met with Morris Beegle, founder of the NoCo Hemp Expo, the world's largest hemp trade show.
He's also the founder of several hemp product companies, including Silver Mountain Hemp Guitars, which are made with material from HempWood in Murray, Kentucky.
After talking guitars with Morris, I went across town to meet with Wendy Mosher, president and CEO of New West Genetics, a company that specializes in hemp breeding and agronomics with a mission to make large-scale fiber and grain production a reality.
Mosher projects that American farmers could be growing 22 million acres of hemp grain by 2028.
The following day we drove to Monte Vista in southern Colorado, in the San Luis Valley, to meet the folks from Formation Ag, a company that's been building hemp harvesters and decorticators since 2015.
Corbett Heffner gave me a tour of the shop and a demonstration of the decorticator. Seeing this machine in operation, I had a vision of the future where these machines are ubiquitous in farming communities, creating new supply chains, bringing manufacturing back to U.S. shores and building economic security for farms, farmers and surrounding communities.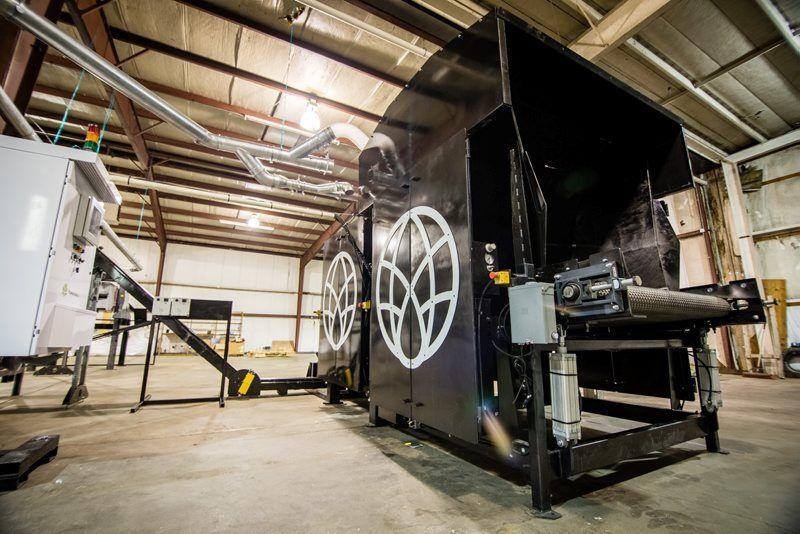 Heffner, vice president of research and development at Formation Ag, says hemp "is giving farmers the opportunity, through value-added work, to help control their financial destiny. For the first time, they're not stuck with a granary kind of model, where they take it to an elevator and they get whatever the commodity's trading for. I think if we do this correctly, farmers are going to be able to set some price points and control that financial future from top to bottom on this crop."
Before we got back on the road, Corbett lamented to us that normally his shop in Monte Vista has a 300-degree view of the San Juan Mountains, but because of the smoke from the wildfires the mountains were obscured.
I think that's going to be a common theme for the next leg of our journey as we make our way from the southern Rockies to the Pacific Northwest and Montana.