QUARRYVILLE, Pa. — Goats might be a niche market in the United States, but they're a profitable business for the Jackson family of Nottingham.
The family raises, sells and shows breeding goats and market wethers in southern Lancaster County.
"It's starting to be a climbing market financially, and it's great for young kids to start with. It's an easy project," said Gary Jackson, who runs Jackson Hollow Boer Goats with his wife, Jennifer, and their daughter, Sianna.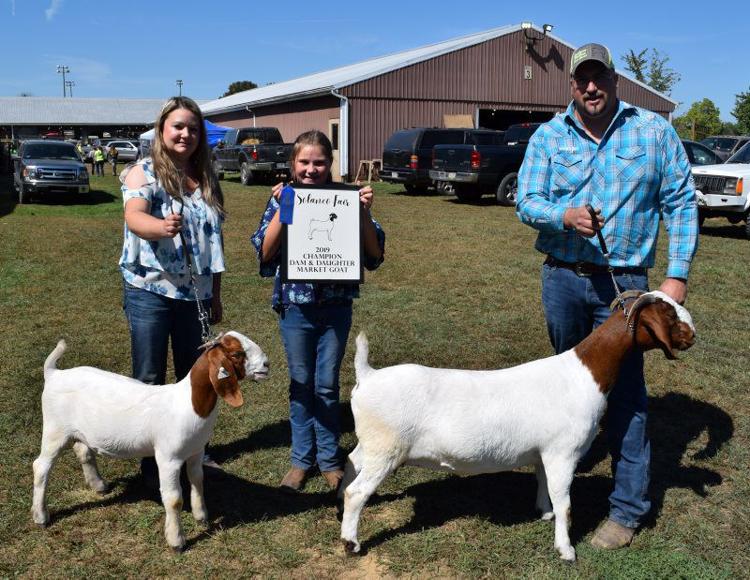 The Jacksons started out with pygmy goats, but they soon shifted to market Boers, where they saw greater opportunities.
Breeding stock can bring $800 to $25,000 in online sales, and a young wether can clear close to $500 around certain religious holidays.
The Jacksons sell breeding stock on the farm and recently went to their first online sale in Rockingham, Virginia.
Market goats that don't sell at shows go to New Holland Sales Stables.
"We profit pretty good throughout the year for everything we do," Gary said.
While goat meat is currently popular only among certain ethnic groups, Gary said he sees potential for the tasty and healthful meat to go mainstream — provided people can look past the "cuddly, friendly side" of goats.
The Jacksons don't sell goat meat themselves, but they breed for traits that will increase production.
"We have something kind of big, fat, wide, that is a good mother, she produces milk, that's what we want. That's what they're looking for in the ring," Gary said.
Emphasizing those traits has helped the family do well at local and state fairs, and work their way up the standings at American Boer Goat Association events.
This summer the Jacksons competed at 15 shows around the Mid-Atlantic, earning several reserve champion honors.
Sianna, 10, took grand champion doe at the county 4-H roundup.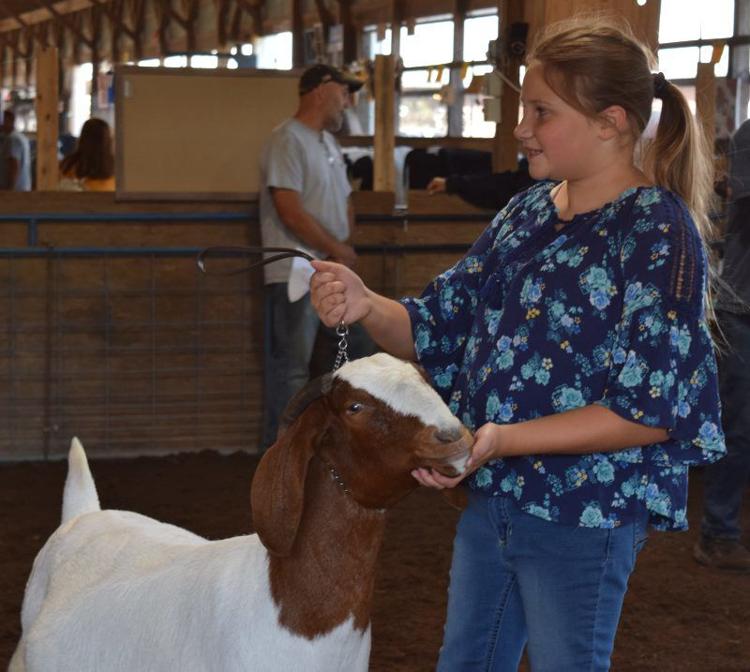 Goats are easy to manage, but young exhibitors still need to put in a lot of time breaking them and working in the barn.
"It's a starting game before you get into cattle," Gary said.
At home, Sianna practices walking the goats, setting their legs, and washing them.
She's also learning broader skills like responsibility.
"She gets to learn more or less the facts of life. We're raising an animal to be sold for meat," Gary said.
Still, showing — and winning trophies — is Sianna's favorite part of raising goats.
"I like animals so I wanted to show some animals 'cause I thought it would be fun to do that," said Sianna, who has been showing for five years.
After her busy summer, Sianna got to show at her local event, the Southern Lancaster County Fair, last week.
She won grand champion middleweight in the market show.
Things didn't go quite as planned — for anyone —during the Sept. 19 breeding goat show.
The judge didn't arrive, so there was talk of postponing the show before local farmer Kristen Cook agreed to fill in.
Oh, and a steer got loose on the fairgrounds as the show got started.
Cook didn't place Red Devil, one of the Jacksons' top does, as high as she's been in other competitions, but the Jacksons did get some validation for their breeding program.
The family took second place in the group of three class, and won the dam and daughter class, which recognizes a breeder's ability to maintain and improve on a doe's good attributes in her offspring.
Gary showed pigs and steers at the Solanco Fair as a youth, when he was growing up on a farm in Little Britain Township just a few miles from the family's current farm.
Watching Sianna compete in the ring at the hometown fairgrounds brings back memories, he said.
Gary expects the family will add beef cattle when Sianna is ready, but the goats will stick around because they're money-makers.
"We look at ourselves as a very competitive family. We're just competitive, period," Gary said. "Once you start winning and doing good, you like to keep it that way."