The road to growing wool sales may lead through breeding or marketing, but it begins with tidiness.
"One of the biggest things our buyers ask for is clean wool," said Heather Pearce, a wool production consultant at the American Sheep Industry Association.
From hand spinners to big processors, no one wants wool contaminated with urine, manure, soil, sticks or stray hairs from different colored sheep, Pearce said March 15 during the Empire Sheep Producers Association's annual meeting.
Makers of yarn and fabric spend time and money removing contaminants from wool. But by the time wool gets to the processor, that task can be next to impossible.
Contamination is best staved off while the fleece is still on the ewe.
Grazing sheep reduces sources of contamination, as long as there aren't a lot of seed heads in the pasture. Feed should be placed low to the ground but not on the earth.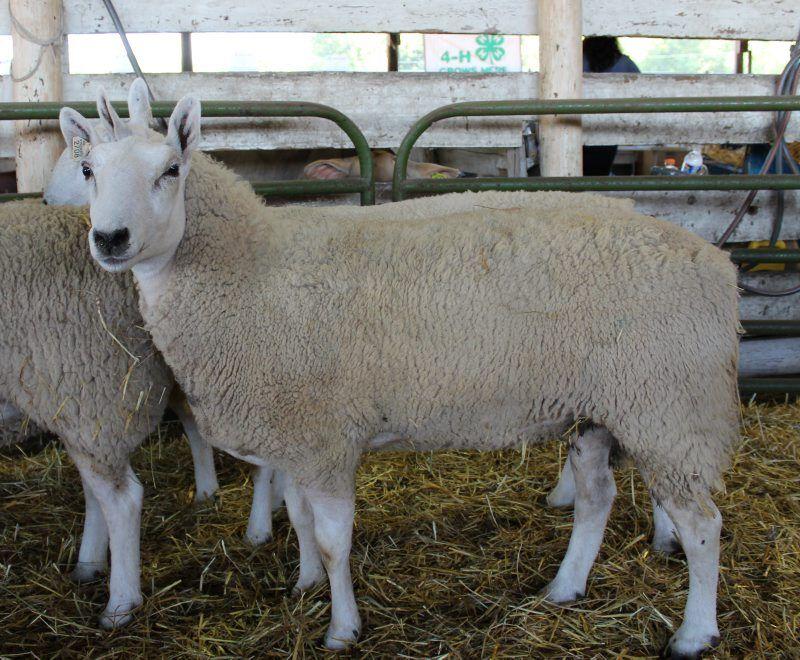 Blankets and coats can protect the wool from hay and debris on windy days. Putting on and taking off the coats takes time but is worth the effort, Pearce said.
If the sheep are under roof, the pens should be cleaned regularly.
Feed and water should be withheld 12 hours before shearing. That reduces how much the sheep will relieve themselves during shearing.
In addition to protecting the wool, this step will prevent a slippery floor and keep the shearers comfortable. The floor should be swept between animals, Pearce said.
Fleeces should be skirted immediately and stored in a clean, dry place out of the sun.
The staple length should be 3 to 6 inches. For long wool, the animals should be sheared only every years or two, Pearce said.
Select Properties of Wool
Sufficient nutrition can help sheep grow strong wool.
"Wool is one of the last things they put their energy into," Pearce said.
She encouraged farmers to breed for heavy fleeces, reduced lanolin and fine fibers that fetch a premium.
White wool is preferred because it can be dyed any color; however, some buyers think colored wool is attractive as well.
Producers should be familiar with several other properties of wool.
Crimp gives elasticity to the processed yarn.
"A lot of synthetic fibers don't have that property," Pearce said. "It's a thing to boast about with wool."
Handle refers to the feel of the wool. A uniform handle is preferred.
"If you have fine fleece but some coarse fibers, it won't feel as soft as something that doesn't have those," Pearce said.
Luster or eye appeal is also a desirable quality. The lock structure can make a difference to some buyers.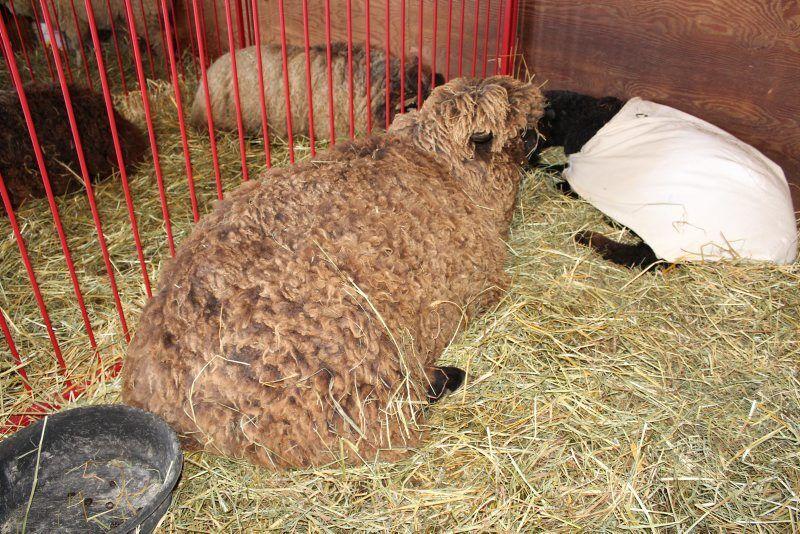 "This is one of the more minor things," Pearce said. "You can breed for it if you're in a niche market."
Online wool sales have taken off since the pandemic began, as people shop online and take up craft projects at home.
Pearce encouraged producers to create a website to attract buyers and to try selling finished wool products on sites like Etsy and eBay.
"Social media can be great," she added. "Instagram and Facebook are huge. People can share your posts to get out to a lot broader audience."
Pearce also recommended selling in person at farmers markets, fairs, festivals and wool events as they reopen. Joining sheep and wool organizations can also help in networking, she said.