Wilson Allen has enthusiastically embraced a new career path in small-scale organic agriculture, and he's convinced there's huge potential for the hard-working farmer with a good plan well executed.
Allen had wrapped up the third growing season in his backyard garden in Strasburg, Pennsylvania, when we interviewed him by phone in late October.
He was getting ready to plant 5 pounds of garlic seed — what we usually call cloves — for harvest next summer, when each seed will have matured into a bulb with 10 to 20 cloves. He thinks he has a market for his crop, but his nascent ag enterprise is still a work in progress, and he's open to new possibilities for both markets and crops.
Allen has studied the economics of small-scale organic ag.
"You can pay your bills with 1 acre," he said. "With 2 acres, you can pay your bills and take a vacation or two."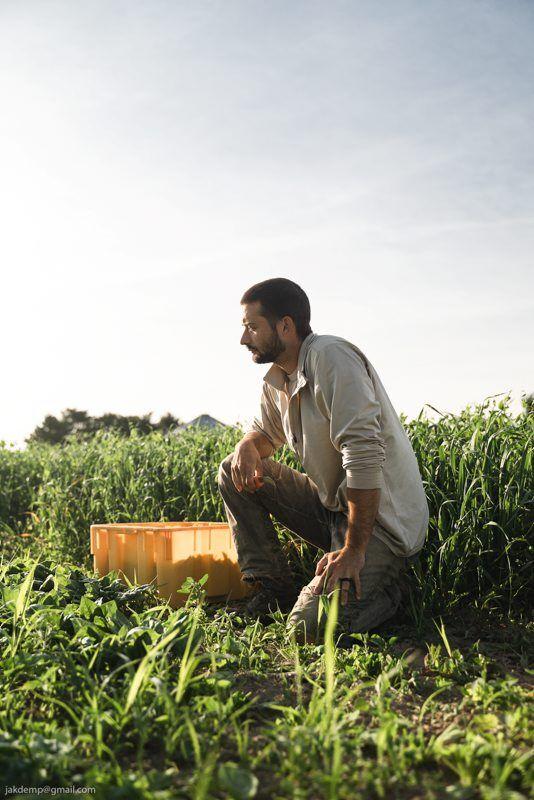 We detected organic enthusiasm coming over the phone, but that description doesn't quite capture the feeling. "Gung-ho!" Yeah, that's the word.
Allen is a 45-year-old Air Force veteran with a wife and four children who has found exactly where he wants to be in life.
Farming wasn't exactly in Allen's new-career sights when he left the service in 2014 as part of the Obama administration's military downsizing.
Some 20,000 people were offered financial incentives to leave the Air Force and return to civilian life, some as early retirees, some as voluntary separations.
Allen chose the voluntary separation package.
"They offered to settle me wherever I wanted to go, and there was a golden handshake to make it easier," he said.
"It was a little bit of a struggle transitioning out," he said. "I had several jobs, but nothing worked out. I was depressed. Then I volunteered for a Kiwanis gardening project."
That proved to be a turning point for Allen. The Kiwanis leader, a teacher, put him in charge of a 48-by-32-foot garden and gave him a mission to grow food that would go to students in the school district.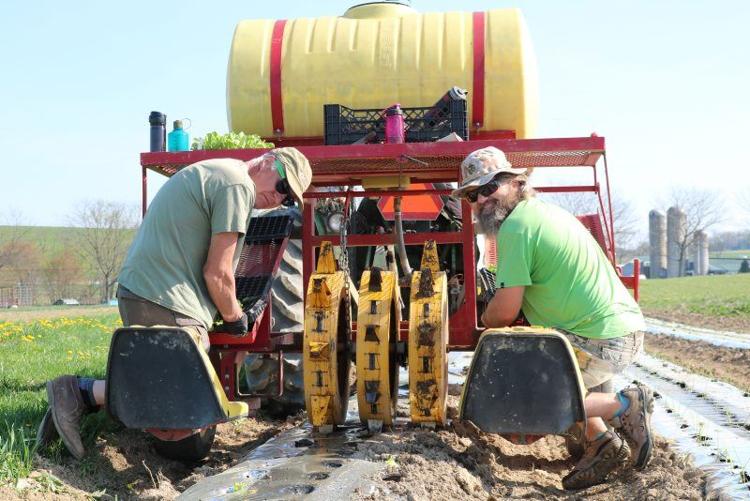 But Allen knew nothing about how to proceed. He read books. He asked questions. He experimented with biointensive gardening techniques. He watched YouTube videos.
Soon he discovered he could grow a lot of vegetables on a little bit of land, and he was hooked on raised beds and organic gardening.
In his YouTube journey, Allen came across Richard Perkins, the owner of Ridgedale Farm AB in Sweden.
The 10-hectare (about 25 acres) farm is about 500 miles south of the Arctic Circle, where, on June 21, the sun comes up at 3:30 in the morning and doesn't set until 10 at night.
The growing season at Ridgedale begins the first week in June, ends in the middle of September, and is nonstop in between.
Winter nights are long and cold, but Perkins' work schedule eventually shrinks to about an hour a day of gathering eggs and feeding livestock.
Ridgedale Farm is half forest. The other half is devoted to pasture for chickens, sheep and cattle, plus raised beds for organic vegetables, and greenhouses. The six-month growing season is intense, Perkins said in a video. Sales from the farm are about 250,000 euros, or $300,000, which computes to $24,000 an acre.
A seven-minute video tour of the Ridgedale Farm enterprise is at bit.ly/3eiAhyE
Allen watched a lot of Ridgedale Farm videos, which is where he heard about the veteran farmer training program at Rodale Institute in Kutztown, Pennsylvania, about an hour's drive north of Allen's Strasburg home.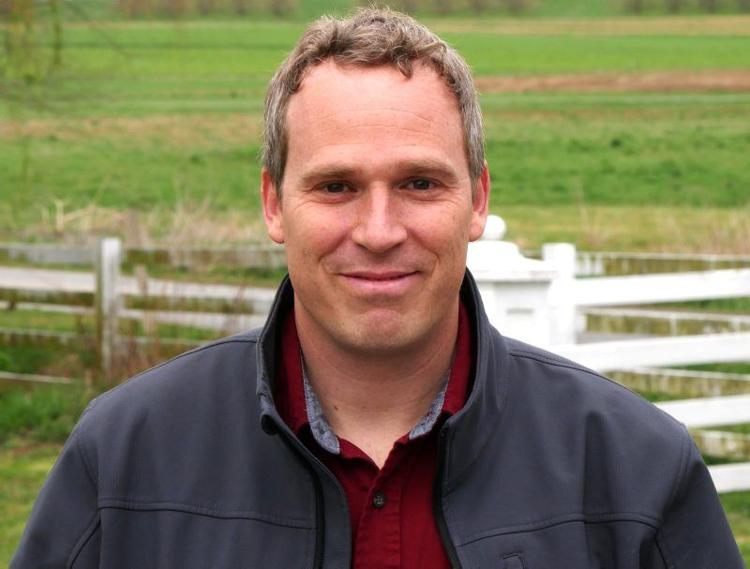 The veteran farmer program was started by Justin Barclay, himself an Army vet, a West Point graduate no longer on active duty.
After his last overseas post, Barclay and his wife returned to the States and bought a small horse farm — Mahoning Hills Stables — in Lehighton, about 45 minutes north of the Rodale Institute.
Barclay was hired to manage Rodale's organic farming certificate program, which combines on-farm work experience with classroom work at nearby Delaware Valley University in Doylestown.
Barclay said he tried to recruit military veterans for the certificate program, but learned that as a group, they weren't much interested in returning to a classroom environment.
"Then I had a light-bulb-in-the-head moment," he said. "I needed to come up with a program just for vets."
He needed funding. He found it. He recruited. With the start of the 2016 growing season, he had a group of veterans ready to put their minds to work and get their hands dirty.
The program is not only free to vets, but they also get a weekly stipend for their participation. The stipend is no path to riches, but it's considered a living wage in most of the U.S.
There have been eight to 10 veterans in each of the five growing seasons. They are usually older than the participants in the certificate program. The vets have families and bills, and the weekly stipends are important to them. There's also a housing allowance for attendees who don't live nearby.
Funding for the veterans program comes from some high-profile sources as well as behind-the-scenes individual donors from the Lehigh Valley.
The Newman's Own Foundation is a major sponsor. That's the nonprofit that began when Paul Newman, the Oscar-winning, amateur-race-car-driving activist, mixed up an especially tasty salad dressing in his kitchen.
The Farmer Veteran Coalition is another important supporter, as is Pocono Organics. Allen is currently working at Pocono Organics as part of his Rodale internship.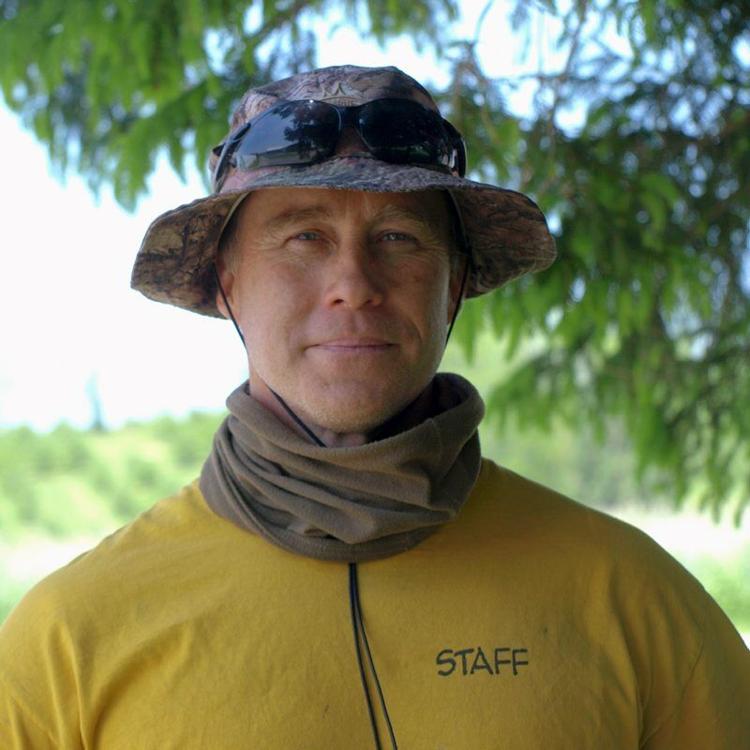 Barclay said most of the vets, men and women, are from the Mid-Atlantic states, but there have been some from California and Florida.
The average stay in the program is about four months — a growing season — during which participants are exposed to the theory and practice of regenerative organic farming methods. We asked Barclay to define regenerative agriculture and how it differs from sustainable methods.
"Regenerative is not just keeping the soil health at its current level," he said. "Regenerative goes beyond sustainable by actually improving the soil, increasing plant nutrients and microbial activity."
Although Barclay didn't say it, we couldn't help but think the regenerative way of thinking could be applied to the veteran farming program.
The Rodale approach is not designed for therapy. There are other ag-based programs that do focus on therapeutic approaches to post-traumatic stress disorder and other lingering effects that can accompany military service. Barclay knows where those programs are and how to put vets in contact with them.
Allen said the Rodale veteran program is no joke. It's hard physical and mental work. There's a lot of information to absorb, and plenty of weeding, heavy lifting, transplanting, planting seed, washing vegetables, etc., etc.
But the wind in your hair, the sky above, the dirt at your feet ... what could be more therapeutic — and regenerative — than that?
More information on the Rodale Institute veteran farmer training program can be found at bit.ly/3kUCJOi