FREDERICKSBURG, Pa. — More than 30 cars drove past Bell & Evans' two locations on May 1 in protest of the poultry processor.
The procession was organized by Make the Road Pennsylvania, a Latino organization, after one of its members, who was also a Bell & Evans employee, died from COVID-19.
A press release from the activist group called for Bell & Evans to shut down its plant "until they have a plan to keep all workers safe on the job."
Bell & Evans said it has been working hard to keep employees safe.
"Normal operations at Bell & Evans' processing facilities include a daily sanitation shift in which all processing equipment and the full production area are deep cleaned," said a May 6 post on the company's website. "From the onset of COVID-19, these efforts have been expanded to include thorough cleaning and fogging of all non-production common areas like restrooms, locker areas, cafeterias, meeting rooms and hallways."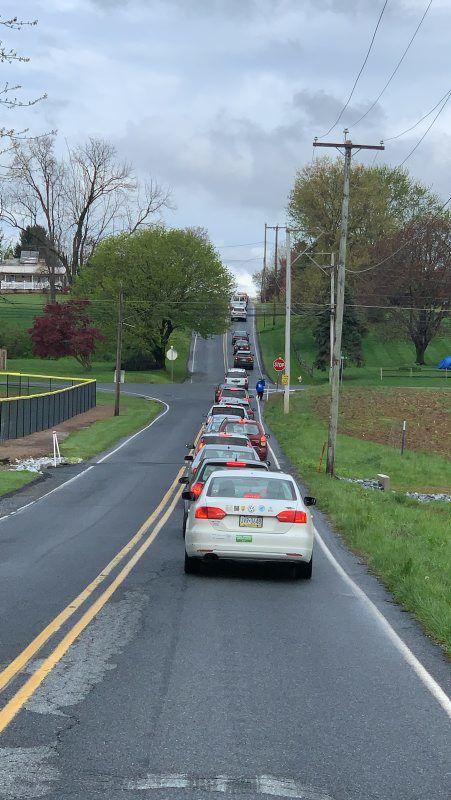 A spokeswoman said the company had no further comment.
Make the Road also called for the company to provide protective equipment. Patty Torres, the group's organizing director, said workers told her that at the beginning of April they were not being provided with any protective equipment.
Jonathan Campbell, a meat specialist with Penn State Extension, said that all companies struggled to get a supply of personal protective equipment as the pandemic grew because many suppliers were only selling to hospitals. He added that over the past few weeks, the supply chain has gotten better.
In an April 15 post, Bell & Evans said it was providing personal protective equipment to its employees, including face masks and shields.
In an April 27 update, Bell & Evans said dividers were installed between workers where social distancing wasn't practical. That update included that face masks were required for all employees, and face shields were required where dividers could not be installed.
Campbell said Penn State Extension hosted a webinar about three weeks ago for meat processing plants, providing updated guidance from the Centers for Disease Control and Protection and the Occupational Safety and Health Administration. Bell & Evans participated in the webinar.
"It was interesting to see how many plants are going above and beyond what those recomendations are," Campbell said.
The biggest challenge for meat processors is what the employees are doing outside of work, he said, adding that employees should do what they can to limit any risky behavior in their personal lives.
Bell & Evans' May 6 website post says that the company is "educating team members about personal measures they should take while at and outside of work to protect themselves and others."
Though Make the Road is calling for Bell & Evans to shut down, closing a processing plant to disinfect can cause other problems.
"Besides employee safety, we also have to look at consumer safety, or food safety in other words," Campbell said. Disinfectants are different from sanitizers, and companies need to be very careful about using disinfectants in areas where food is processed.
He also said that keeping processing plants open is essential to both the U.S. and global food supply.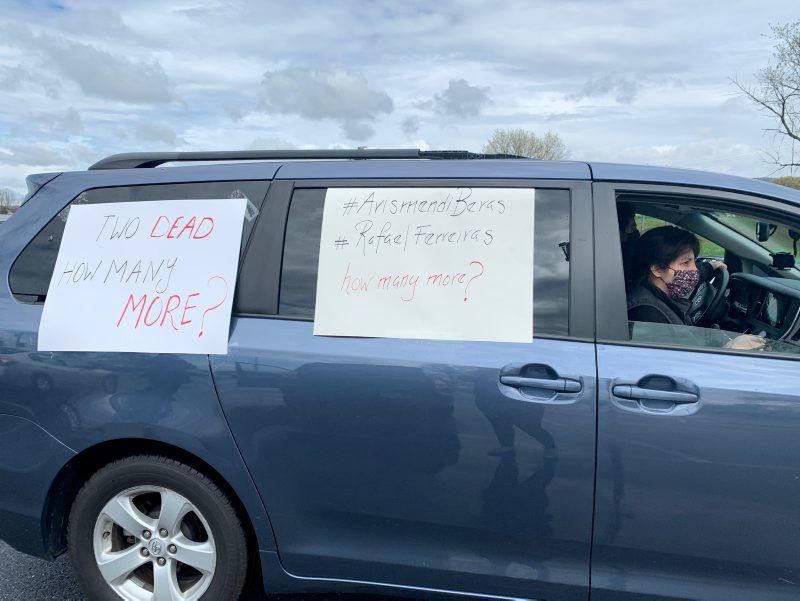 "Our first priority has been taking extra precautions at our facilities," said Bell & Evans' May 6 post. "Our second priority has been continuing to operate as a life-sustaining food producer to maintain the security of the food supply."
Make the Road has also called for Bell & Evans to release information on how many employees have been infected, but the company said it would not release specific medical information to protect its employees' privacy.