Pennsylvania turkey farmers are preparing for the possibility that families will want smaller-than-normal birds for this year's pandemic-thwarted Thanksgiving.
"This is new territory for us," said Brock Stein, president of Lewistown Valley Enterprises, which operates Koch's Turkey Farm in Tamaqua. "We have not been through a situation when our customers were actually looking for smaller rather than larger turkeys."
It's a little soon to know how strongly consumers will shift to daintier fowl. Orders to farm stores have just been ramping up in the past few weeks.

Farmers Project There Will Be Plenty of Smaller Turkeys to Go Around this Thanksgiving
But it's reasonable to expect some families will shrink their gatherings, and their food needs. Traveling, spending time in close proximity to others, and involving elderly people, who are at particular risk from the virus, are all concerns for spreading the coronavirus.
The New York Times reported that 70% of Americans planned to limit gatherings to people living in the same household. For social distancing, one-third of Americans are even thinking about hosting Thanksgiving outdoors, according to a Butterball survey.
USDA said on Nov. 6 that the market for fresh and frozen turkeys is generally steady for the Thanksgiving market.
Direct-marketing farmers didn't intentionally increase the number of small hen turkeys they raised this year, but said they will still have plenty of small to mid-size birds.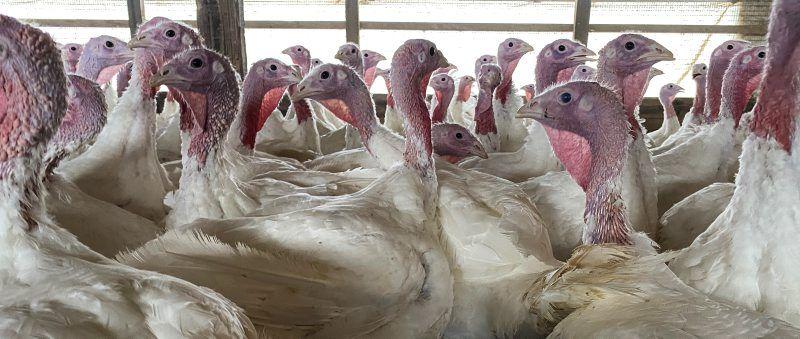 How Turkey Farmers Are Getting Smaller Turkeys This Thanksgiving
To get a smaller-than-normal commercial turkey, weighing in at 8 to 10 pounds, a farmer can start the poults late or dress them early, before the birds are fully mature. A turkey of that size may not provide much in the way of leftovers.
"The size of the turkeys we bring to market is determined by when we receive our poults, and those orders were placed in early spring," said Bob Esbenshade, a turkey farmer from Ronks. "Most poults were received in July and August for a normal growth cycle before dressing."
At 92, Esbenshade still works every days with his son-in-law, Dave Zerbe. The farm will sell some 6,000 turkeys for the holidays, with some of them on the small side.
Leola farmer Sherwin Weaver said he always plans to have a selection of small, medium and large fresh turkeys for Thanksgiving. He sells more than 15,000 a year.
Other Ways Turkey Farmers Are Preparing for Smaller Thanksgiving Gatherings  
Axel Linde, of Lindenhof Farm in Kirkwood, is planning to produce some 2- to 3-pound skinless turkey breasts for customers who are cutting back. He recommends buying 2 pounds per person
Torrie Bolton, who runs Bolton's Farm Market in Silverdale, is also offering options other than whole turkeys, including half turkeys and roaster chickens. The farm raises 8,000 turkeys a year, about 5,000 of which could be sold fresh.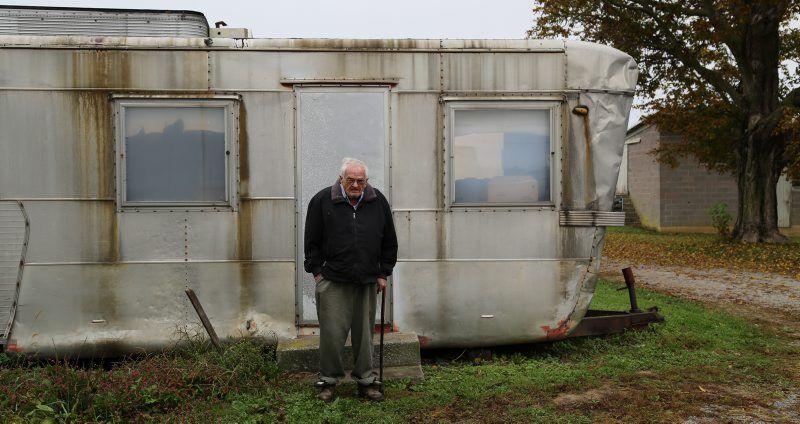 "Once you start raising turkeys in the summer, it is impossible to change when they will be fully grown," Bolton said. "We decided, rather than to try change what we couldn't change, we would find a way to meet customers' requests."
Jeannette Grabe offers her customers a different option — heritage-breed turkeys, which grow slower than the standard broad-breasted birds and are smaller at slaughter.
Grabe, of Canter Hill Farm in Malvern, sells her turkeys at 13 to 16 pounds. If customers are looking to go small, she suggests a turkey breast or turkey parts.
Shelly Oswald's farm market customers have been asking about her heritage-breed turkey breasts and turkey pieces, but she could also sell them heritage-breed chickens that tip the scales around 9 pounds.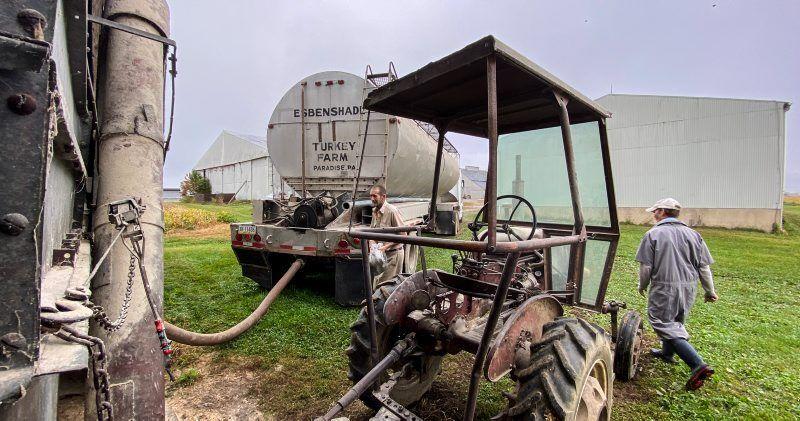 "We do have some smaller hen turkeys, but I'd rather keep them for another year and then sell them," said Oswald, who runs Old Time Farm in Stoneboro.
Even if — and it is still something of an if — many consumers scale down for Thanksgiving, those who choose an ample turkey could easily turn it into several days' worth of entrees.
"Any fresh turkey can be deboned and a portion frozen before cooking," said Gregory Martin, a Penn State Extension poultry educator in Lancaster County. "And leftover turkey meat always can be used for soup, sandwiches and other post-holiday meals."