During the 2020 Pennsylvania Farm Show in Harrisburg last year, Johanna Kiska and her father, Jack Kiska, earned more than 60 ribbons in the poultry competition, including a reserve grand champion and several best of breed.
This year, there won't be any awards for the father-daughter duo, despite having one of their best hatches of chickens, ducks and geese last spring.
The 2021 Pennsylvania Farm Show this week will be held virtually due to the COVID-19 pandemic concerns, and as a result, the Kiskas won't be showing poultry for the first time since 2007.
The cancellation of the in-person show has left a void for the Kiskas, who breed and raise birds each year for the sole purpose of competition.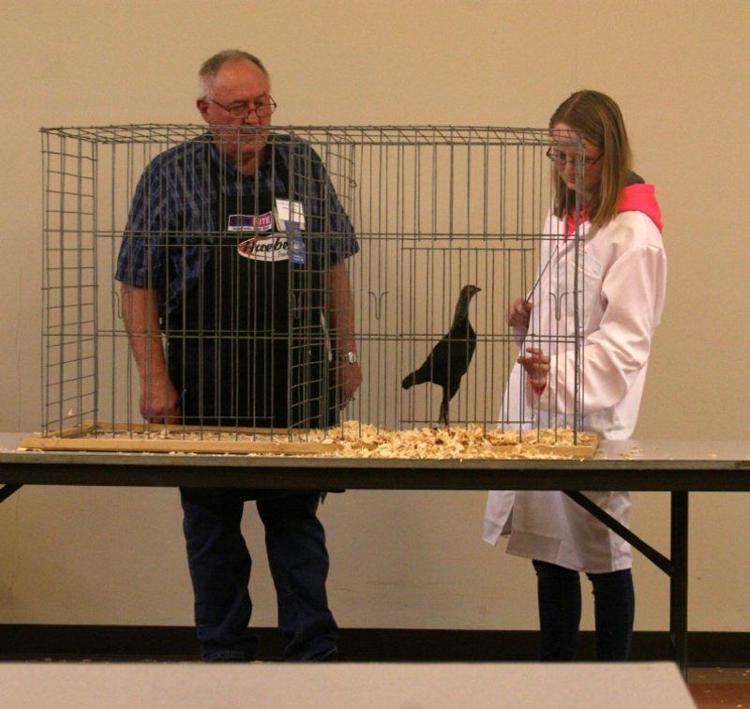 "You breed your best birds and work with them all year, and then when it comes time for the show, there's nothing to do," said Jack, who resides in Ashley, Luzerne County, Pennsylvania.
Johanna, 19, who lives in Shavertown, also in Luzerne County, said the decision to take the show to a virtual format was bittersweet. On one hand, Johanna said, the virtual format is a good idea because it would be difficult to practice social distancing (for public health safety) inside the Farm Show Complex. Because poultry need to be posed and handled during a competition, the virtual format made it impossible to hold the event.
In the end, Johanna is left wondering what could've been, after she and her father experienced one of their best hatches last spring in anticipation of the show.
"We usually hatch 50-100 birds, and this time, we had more than 100, including ducks, geese and all sorts of extra breeds," she said. "I had some modern game birds that were super-nice quality, and I think a few could've made it to Champion Row."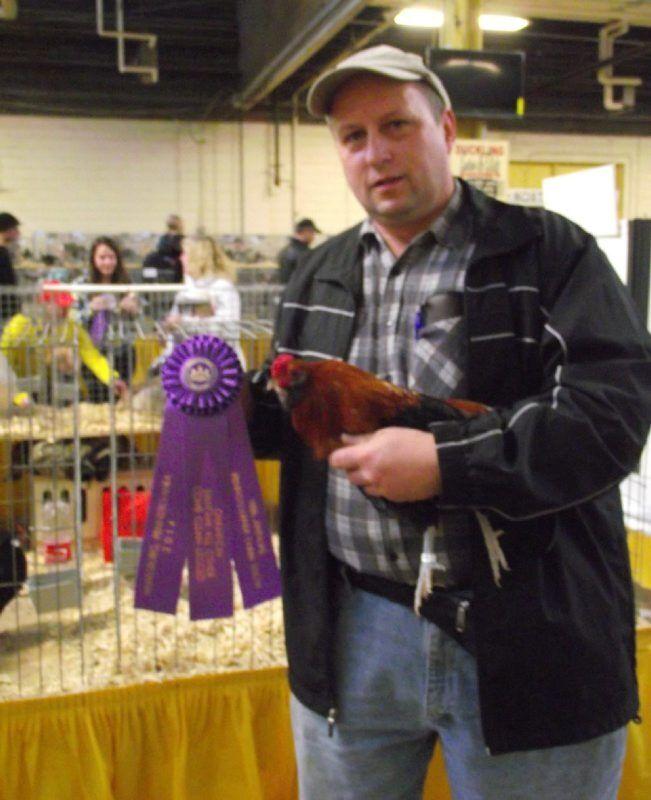 The loss of the poultry competition at the Farm Show has left the Kiskas with a bit of a dilemma: What to do with all the birds that hatched in 2020?
Jack said first-year cockerels and pullets generally show the best. As they get older, he added, the birds lose quality and aren't suitable for competition. That means if poultry shows do resume later in 2021 and the Pennsylvania Farm Show returns to an in-person event in January 2022, the Kiskas will have to raise another flock of birds for competition.
Some of their birds raised in 2020 will go to auctions, while others will contribute to the next hatch.
"You get a year, maybe two, out of your best birds before the quality declines. The ones that I would've taken to this year's Farm Show I'll breed for the spring and summer hatch," Jack said.
The geese, which are a new endeavor for the Kiskas, don't reach their peak until they're 1-1/2 years old and will still be ready to show if events resume later this year.
While the status of future shows remains uncertain, the Kiskas will continue with their daily routine of feeding, chipping ice out of water dishes, cleaning pens and handling birds to keep them ready for the day the competitions start up again.
Johanna is optimistic that an in-person Farm Show can resume in 2022, along with exhibits and competitions. In addition to the Farm Show, she also competes at poultry shows held regionally and at county fairs. Most of those events were canceled in 2020, but there was a poultry show held in September 2020 in New York that gave the Kiskas a chance to compete.
There was a list of restrictions for the New York show, including testing for anyone traveling from certain states, along with social distancing and face-mask requirements. Johanna said it was a bit difficult to wear a mask all day in a stuffy poultry barn, but the restrictions made the show possible.
"I think something similar can be done with the Farm Show in the future — limit the amount of people and have a mask mandate," she said.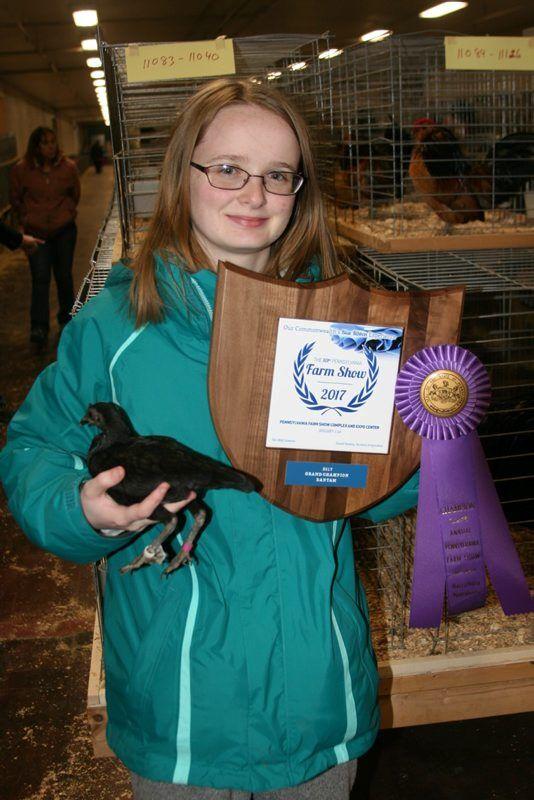 Jack hopes the regional shows and county fairs also find a way to make the in-person format feasible again. When it comes to poultry, he said, there is only a limited amount of time to show birds, and each canceled event makes it more likely that some exhibitors will lose interest in the competitions.
He's witnessed it already, as the 4-H club he is involved in has already lost a few kids due to the lack of shows.
"In 2019, we had about 15 kids showing birds at the Luzerne County Fair and they had a great time. All of a sudden, there's nothing to go to and they lose interest in it," Jack said. "4-H is going to suffer without shows and county fairs."
And without a Farm Show, the risk of losing kids becomes even greater, he added.
The Kiskas usually take 35 birds to the Farm Show each year, and Jack said the event is what got his daughter interested in raising and showing poultry.
"She met so many people — master breeders from other states — that really taught her a lot about showing poultry," Jack said. "Even without the show this year, we'll still continue to breed and raise birds. But not being able to show them in Harrisburg, it's hard, because you miss seeing those familiar faces. And you also don't know how your birds are doing against the best exhibitors throughout the country."