ROCK SPRINGS, Pa. — Many Pennsylvania vegetable growers have small acreage, but they can still have a big effect on soil health.
A number of those producers gathered at Penn State's Ag Progress Days, where Sjoerd Duiker, a soil management scientist at the university, delivered a dual message about soil and planting through a no-till cover crop.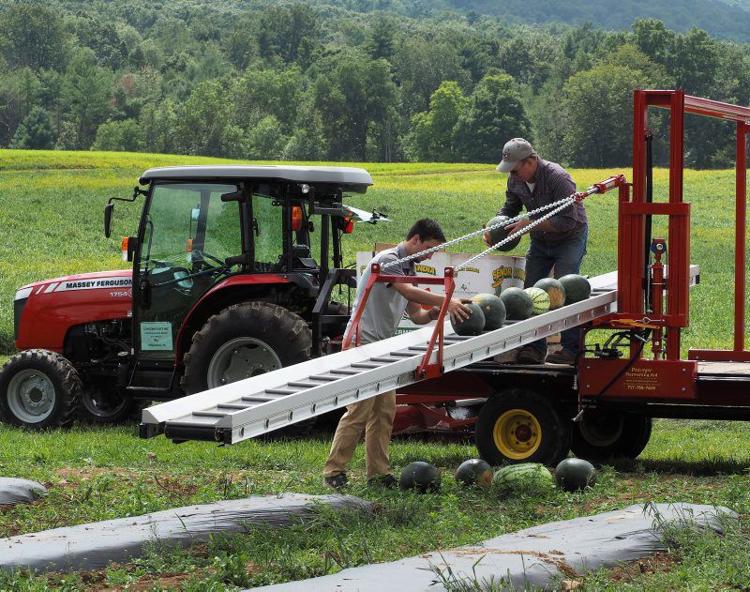 Duiker's section of the demo plot was a strip of sudangrass. It was next to a strip of freshly plowed and disced dirt which, Duiker said, was lacking in structure and microbes, night crawlers and other beneficial soil organisms.
He held up a handful of the tilled soil and let it drift through his fingers like baby powder.
Then he introduced a roller crimper and a two-person transplanter from I&J Manufacturing in New Holland, Lancaster County.
The crimper knocked down the standing sudangrass, and a few minutes later, a team of two in the transplanter put cabbage seedlings into revolving sets of fingers that poked the seedlings into the ground and closed up the hole they were placed in.
A couple of sprayers were also demoed. They were made by Iva Manufacturing, another Lancaster County company located in the town of Narvon.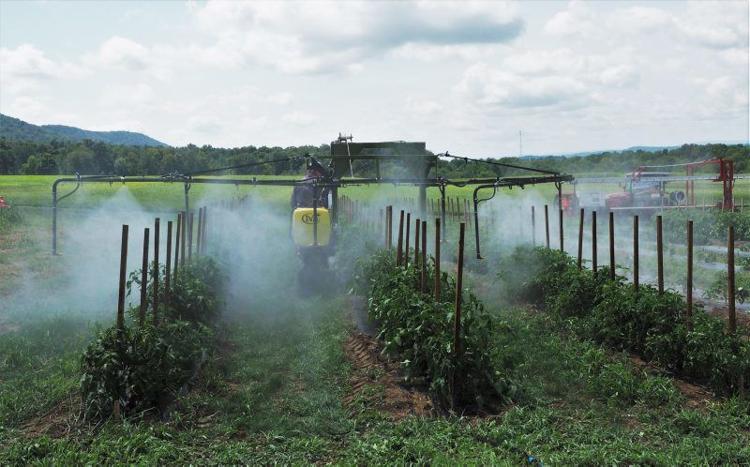 The company's SP-50 sprayer was designed with high tunnels in mind, but many customers are using them outdoors to catch both sides of a crop, like staked tomatoes, in a single pass.
The company also showed a sprayer with shields that let the operator put herbicide on the rows between crops without getting spray on the crops themselves.
Crop Care, another Lancaster County manufacturer, was at Ag Progress to demonstrate its solar-powered picking assistant, which lets farmhands harvest, plant and weed crops like strawberries from a prone position about two feet above the soil surface.
Crop Care representatives also were on hand to show their plastic mulch lifter/wrapper, which deals with the challenge of removing thousands of feet of plastic mulch. from early-planted vegetable crops.