Whatever you think is wrong with the world, healthy soils could help fix it, according to a quartet of high-octane thinkers assembled for a discussion on the role soil science plays in peace and security on earth. Their discussion was part of a four-day virtual eco-ag conference sponsored by Acres USA.
Acres USA is a monthly magazine founded in 1970 with a focus on organic farming methods. A part of Swift Communications since 2016, Acres USA also publishes newsletters and books about organic agriculture. The magazine's annual eco-ag conferences are usually in-person events, but the 2020 conference took place virtually on Dec. 1-4.
Inside the 2020 Acres USA Eco-Ag Conference
The soil science/global health webinar was the keynote feature on Dec. 1. The speakers were John Ikerd, professor emeritus of agricultural economics from the University of Missouri; Rattan Lal, who won the 2020 World Food Prize for his work with soil-centric food production; Vandana Shiva, a physicist turned environmental activist who has authored 20 books on environmental issues; and Bob Quinn, an organic farmer and the co-author of "Grain by Grain: A Quest to Revive Ancient Wheat, Rural Jobs and Healthy Food."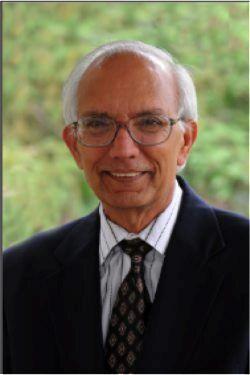 The moderator for the webinar was Acres USA editor Ben Trollinger. Trollinger quoted Lal, who wrote in one of his many papers that throughout human history, soil degradation has led to the fall and collapse of great civilizations.
"Now," Trollinger said, "the United Nations estimates that we have 60 harvest seasons left before our agricultural lands are too barren to feed the planet. Why have we failed to learn the lessons of history and what can we do to reverse this alarming trend?"
Lal responded to Bollinger's question. He said the 60 harvests timeline is "rather pessimistic. I'm very optimistic about the ability of the agricultural scientific community to manage soil properly so that it will last for many millennia, rather than just 60 years.
"The scientific knowledge is well developed. It's a matter of translating that knowledge into action."
Lal is a professor of soil science and director of the Carbon Management and Sequestration Center at Ohio State. He is also an adjunct professor at the University of Iceland.
He said that soil is a living entity and needs to be treated as such.
"The living organisms in healthy soil require food, just as we require food, and their food is the organic matter that we extract from the soil," he said. "My goal for the past 30 years has been to recarbonize the soil, so the organisms that inhabit it can have food to live."
Lal pointed out that the U.S. has an Environmental Protection Agency that is responsible for the quality of the nation's air and water.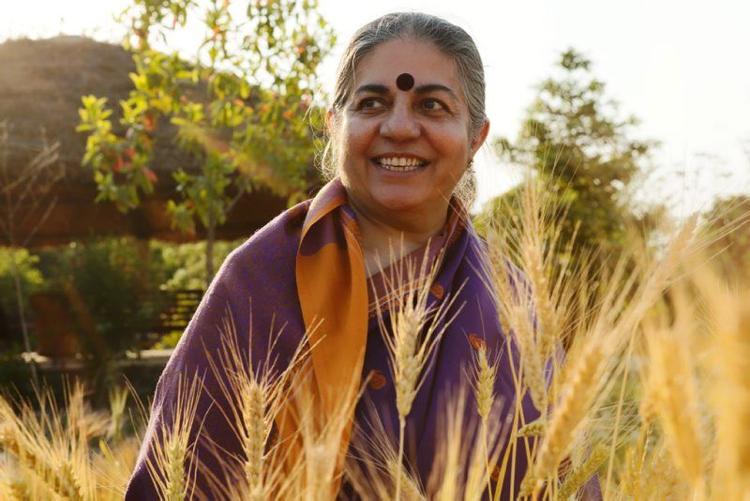 "They should also be responsible for protecting the health of the soil," he said.
Physicist Turned Environmental Activist Vandana Shiva 
Shiva grew up and was educated in India, where she lives. She earned her Ph.D. in physics from the University of Western Ontario. Early in her career, she turned her focus from pure physics to environmental issues, a subject about which she has published 20 books. In one of her books, "The Violence of the Green Revolution," she faults the awarding of the 1970 Nobel Peace Prize to Norman Borlaug, an Iowa farmer and Ph.D. plant breeder who was credited with touching off the Green Revolution.
Borlaug developed a high-yielding, disease-resistant dwarf wheat variety that helped alleviate hunger, most notably in India, Pakistan and Mexico. The Green Revolution also called for vast increases in nitrogen fertilizers that were made, according to Shiva, by the same factories Nazis used to produce explosives for war.
Chemical fertilizers became a war against the Earth, she said, and a violence against farmers. Borlaug's dwarf varieties needed fertilizer, and poor farmers in tribal areas of rural India were hard put to come up with cash for fertilizer. Shiva said she witnessed tribal women pawn the family silverware to buy bags of urea.
She thinks industrial agriculture with its dependence on chemical fertilizers destroys soil health by killing the soil microbiome.
"We got here because a war mentality and war chemicals entered agriculture. We can only get out of it by realizing that the soil is alive. It has rights," she said.
"I have a duty to respect those rights, and we can only fulfill this duty by stopping extractive industrial agriculture and adopting regenerative organic farming practices."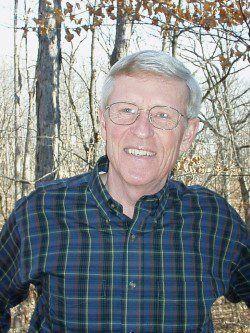 Professor Emeritus of Agricultural Economics from the University of Missouri John Ikerd
Early in his career, Ikerd was part of the agribusiness industry that created the issues his fellow speakers view as so much of a threat.
"One advantage of being old is that I can remember when things began to change," Ikerd said. "I remember in the 1970s when the U.S. government implemented policies that began to support industrial agriculture."
Those policies, he said, spurred the wholesale adoption of technologies that were developed during and after World War II. He said government programs actually subsidized the change from small family farms to industrial agriculture, and that we are now beginning to see that the taxpayer-funded shift was a mistake.
Ikerd is retired from the University of Missouri, where he was a professor of agricultural economics. He grew up on a small dairy farm in Missouri, held several academic jobs in his career and also worked in private industry. He was a full participant in modern conventional agriculture, but at some point in the 1980s, he experienced what he calls "a conversion."
"I saw the failures of policies that I had been advocating to farmers," he said.
Ikerd reoriented his work toward practices he thinks will advance agricultural and economic sustainability for small family farms and rural communities.
Since his retirement in 2000, Ikerd has written six books about sustainable ag and now thinks it's time for big change. It could start with the Farm Bill, which makes its way through Congress and the White House every five years.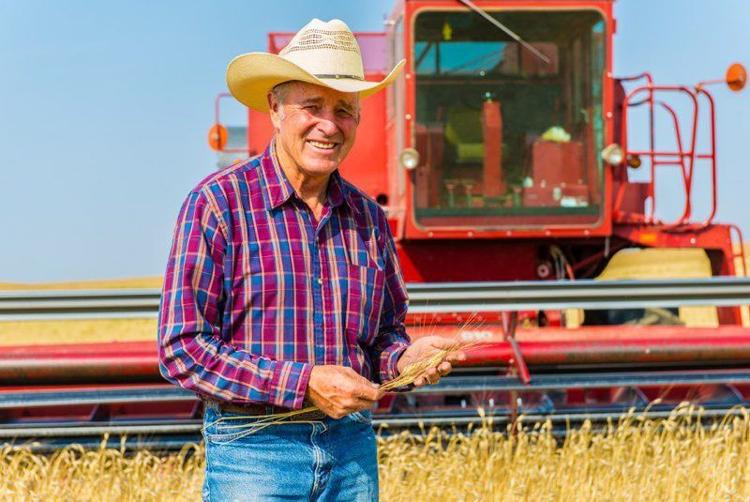 "Two or three Farm Bills from now we could have an agriculture headed in a fundamentally different direction," he said. "But we have to confront the powers that are maintaining the status quo, the large agribusiness corporations, the commodity groups and the large farm organizations that have bought into the current system."
Organic Farmer and the Co-Author of "Grain by Grain: A Quest to Revive Ancient Wheat, Rural Jobs and Healthy Food" Bob Quinn
Quinn's Ph.D. is in biochemistry from the University of California, Davis. His book is "Grain by Grain," co-authored with Liz Carlisle. His century-old family farm, which he took over 40 years ago, covers 4,000 acres of Montana countryside. He converted the operation to organic methods 30 years ago. In 2018, he leased the farm to his employees as part of a three-year retirement program. He is the founder and president of Kamut International, which promotes the research, cultivation, promotion and consumption of Kamut wheat, an ancient variety that many feel can be used by the 20% of Americans who cannot tolerate the varieties commonly grown today.
Most of the food he eats, he grows, like the jar of dried, salted cherry tomatoes he keeps on his desk for snacks, instead of the chocolate bars he used to eat.
Like the other members of the soil health/global peace panel, Quinn has many more interesting stories than can be told in a newspaper report.
Like the others, he spoke at length about how soil health figures into the health of the planet and the humans who inhabit it.
"We need to appreciate what the soil is and what it does and why it's so important to our health," he said. "If everyone had a little bit of a feel for the importance of soil, I think we'd be asking more questions of those who want to be our leaders. We'd look for real leaders instead of followers. Leaders who could lead us in a new direction, out of the quandary we now find ourselves in and back to the way nature really intended for us to live in the first place."