LANCASTER, Pa. — Long before customers shopped for ground meat and sausage in refrigerated supermarket cases, farmers in rural America harvested cattle and hogs to feed their family.
In Lancaster County, small meat processing — with some 85 locations, mainly family owned — is big business. The skill of butchering has been passed down from fathers to sons and daughters. Many of these butchers still service farmers, hunters and retail customers. This time of year, they are in the midst of their busy, winter meat-processing season.
Over the years, custom butchering has changed. It had to change to survive.
In the good old days, recalls Henry Zimmerman Sr., founder of Zimmerman's Custom Butcher Shop in Lititz, skilled butchers loaded their wagons with tools and equipment and traveled to farms to slaughter and butcher meat before it was processed and preserved by the farm family for the table, such as during the 1930's Great Depression. Times have changed.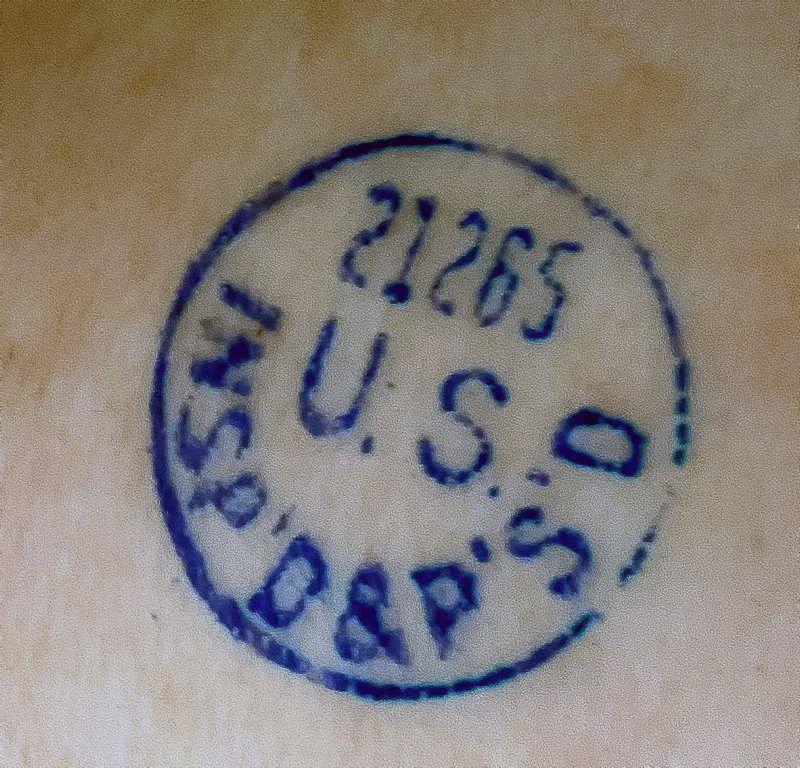 In its simplest form, custom butchers work with individual customers to slaughter, butcher and process meat from their hogs, steers and wild animals like deer.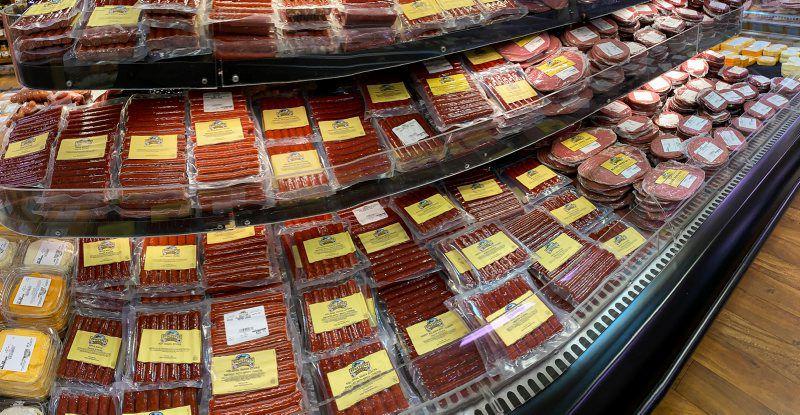 Over time, many of these custom butchers — in looking to expand their businesses — were able to add retail meat cases to their shops to sell directly to the public.
The passage of the federal Wholesome Meat Act of 1967 stipulated that meat could not be sold unless it was slaughtered and processed at a USDA-inspected facility. The 1967 legislation brought major changes to the industry and food safety regulations as well as the closing of thousands of meat-processing facilities. Today, the USDA oversees meat safety under the auspices of the Food Safety and Inspection Service.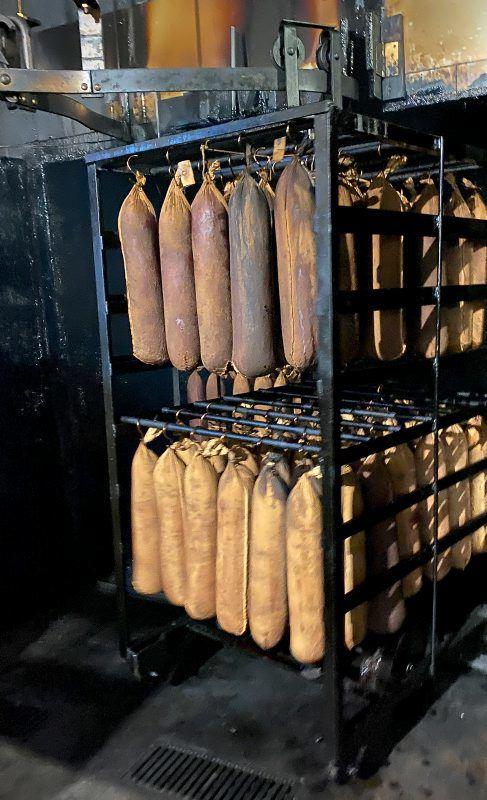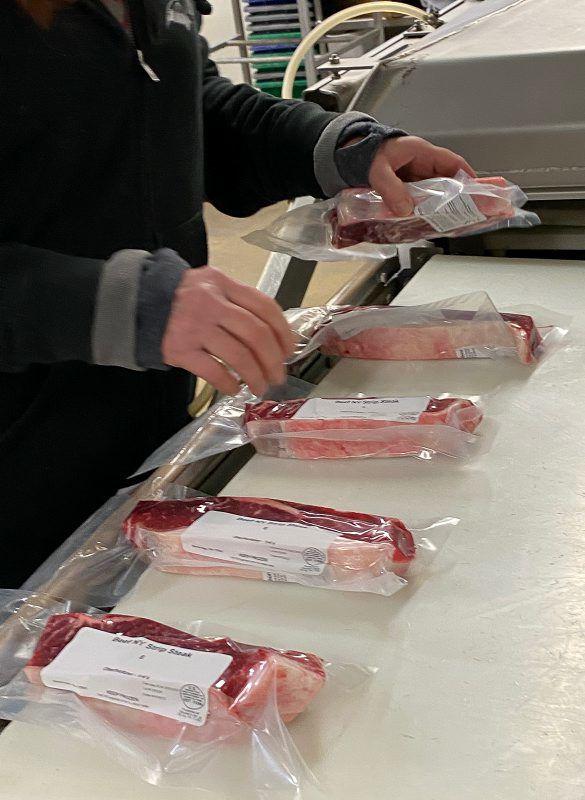 Jonathan Campbell, associate professor of animal science at Penn State and a Penn State Extension meat specialist, said, "Custom butchers in Lancaster County and elsewhere have established strong relationships with USDA-inspected facilities to acquire fresh beef and pork that they further process into a number of meat products to be sold to retail customers."
From the nation's Colonial period into the early 20th century, slaughtering, butchering and meat processing was an unregulated business. Meat safety first became an issue in the late 1800s when scientists reported on health hazards posed in meat processing. In 1906, the federal government began oversight of meat processing by the USDA with the first U.S. Food and Drug Act.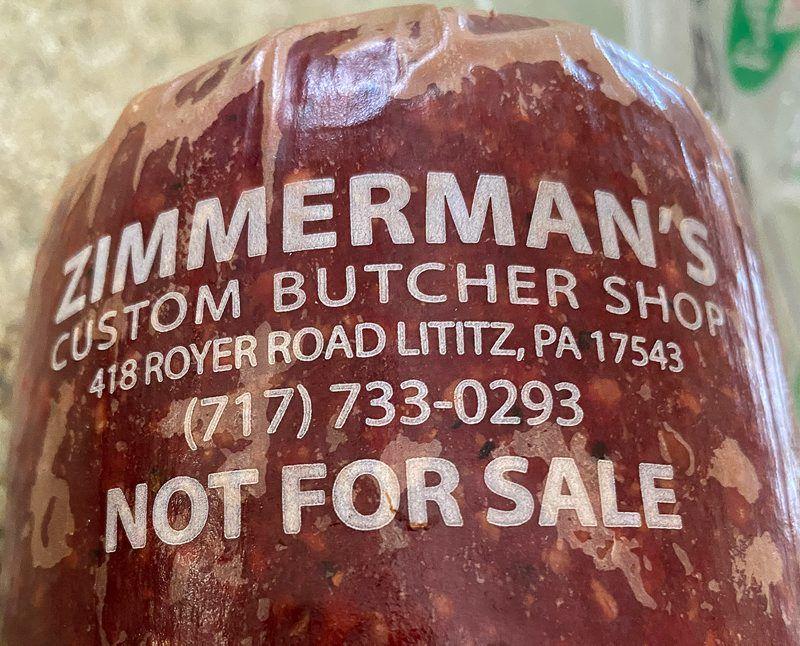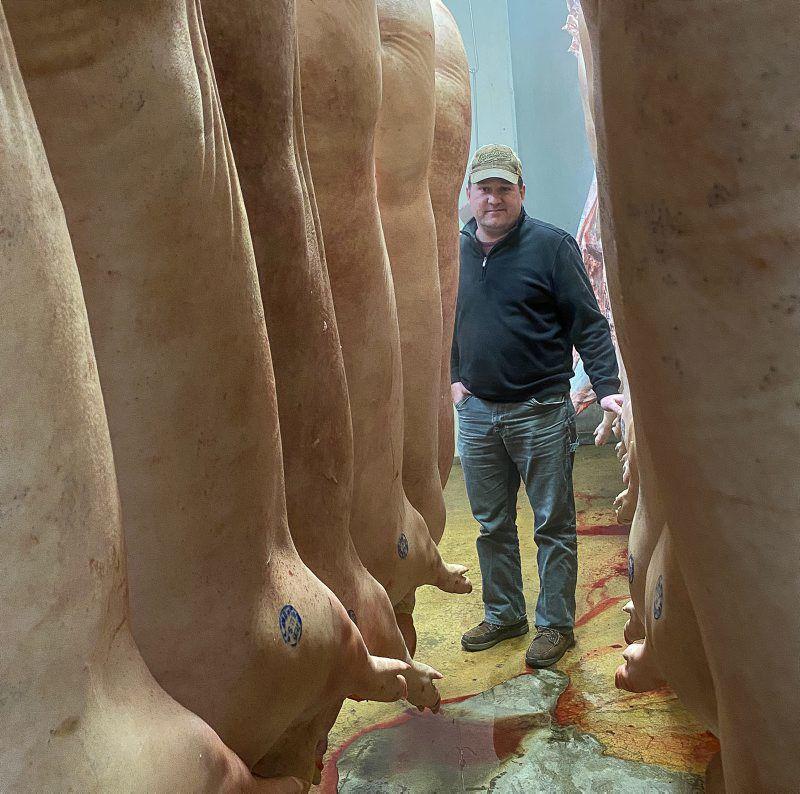 Many custom butchers have adapted to changing times, while others, like Zimmerman's, have stayed true to their roots. Henry's son Wilmer, with brother Henry Jr., and the help of their four sons, run the family operation. They continue to work only for individual customers and have not felt a need to open a retail store. And, Wilmer Zimmerman said, "It was only about three years ago that our customers began to ask us to vacuum-wrap their processed meat, because for years they were fine with wrapping and freezing it themselves."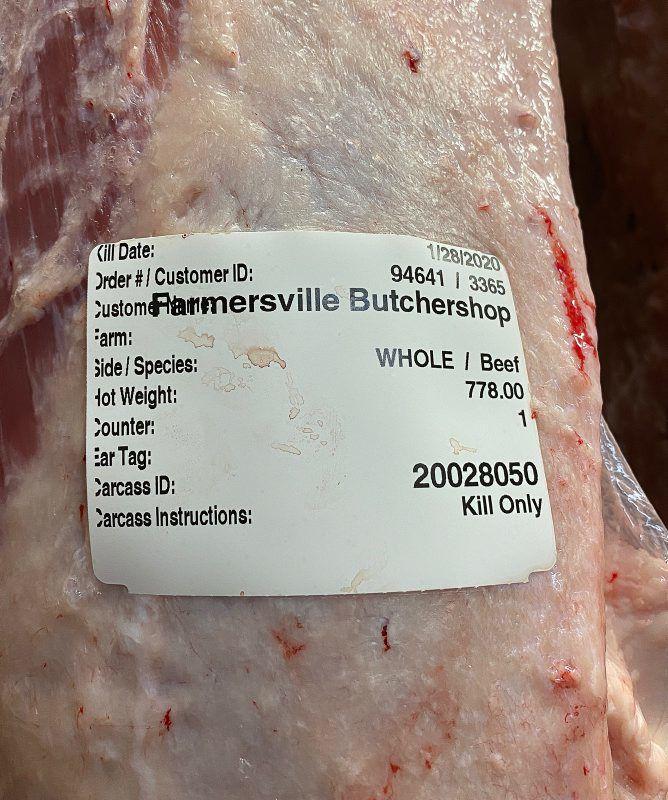 For the past several decades, a "buy local" movement and the farm-to-table concept encouraged consumers who were dissatisfied with store-bought processed foods to purchase local produce and local, farm-raised, USDA-inspected meats.
Custom butchers serviced these new farm-to-table buyers by allowing small groups to purchase shares of feed animals for their personal consumption, which is still popular in Lancaster and other rural counties and is not in conflict with USDA regulations.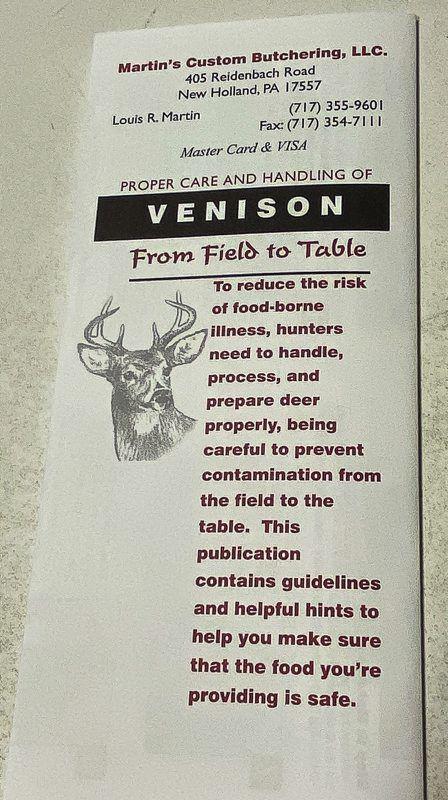 Being able to sell animal "quarters" and "halves" helped butchers increase their business. However, most also wanted to have retail cases in their shops so a customer didn't have to purchase a 200-pound quarter just for the steak and ground meat it contained. To do that, custom butchers began to purchase large sections of beef and pork from USDA-certified facilities. They added value through custom butchering and processing products like scrapple, ground meat, sausage, roasts and steaks to sell in retail cases. In Lancaster County, most custom butcher shops have retail meat counters.
For these butchers to succeed in retail sales, they have to differentiate themselves with unique products through their processing, including baloney, smoked hams, flavored sausages, snack sticks, bacon and the like. Every custom butcher is proud of what is processed and how the many meat products are smoked.
Although there still are a few hand-fed, small, wood-fired, outdoor smokers, most butchers today use large indoor electric smokers that hold hundreds of pounds of meat flavored with smoke from hardwood sawdust-chips.
Steve Appel of Appel Valley Butcher Shop, Lancaster, remains old school and still uses an outdoor smoke house with a hand-fed, hardwood fire. His customers tell him it adds a special flavor to his beef baloney rolls, pepperonis, bacon and pork chops. Appel Valley opened in 2010, and today, 10 years later, says 75 percent of its sales are from its retail business. Working with his son, Jeremy, and brother, Rich, Steve Appel butchers meat the first three days of the week to fill his case for end-of-the-week shoppers.
Other local custom butchers chose to grow in a different direction. Smucker's Meats in Mount Joy is a true service-butcher. Says Mike Smucker, "We primarily handle the animals of farmers who want to control the hog or steer from the farm to the consumer, selling the meat to wholesalers for the retail market."
Smuckers has been a USDA-licensed facility since it moved from its original custom butcher site in Manheim in 2003. Smucker runs the operation with his father Jay and brother Jason under the watchful eyes of their grandfather and founder, David.
Martin's Custom Butchering in New Holland has been a go-to location for deer processing for years and, like other custom butchers, is busiest in the fall and winter. Owner Louis Martin also processes cattle and hogs for local farmers. Martin's has a reputation for turning deer meat into a variety of flavorful products including scrapple, hot dogs, bacon, chili, dry sticks as well as various venison meat cuts. Martin's purchases USDA-inspected meat to further process into hams, meat rolls and bacon for his retail operation that services many Plain Sect buyers in the area.
Probably the local custom butcher who has made the biggest changes in Lancaster County is Stoltzfus Meats in Intercourse, founded in the 1950s by Abram Stoltzfus on his farm. Over the years, Stoltzfus Meats has moved away from custom butchering and is now a large wholesale and retail operation run by third generation Myron Stoltzfus
Myron's dad, Amos, was one of the first of the Lancaster farmers to explore the retail business when he opened a stand at the New Castle, Delaware, Farmers Market in 1954. Stoltzfus' Delaware market presence has expanded over the years and is a big part of the market's Lancaster County section.
The current Stoltzfus' Intercourse wholesale-retail operation includes both a meat processing facility and an 8,700-square-foot store that attracts both tourists and locals year-round.
Stoltzfus' partners with local USDA butchers to purchase individual sections of beef and hogs and processes it into meat products for wholesale customers as well as its retail store.
"Our business has changed nearly 180 degrees since my grandfather started it nearly 70 years ago," Stoltzfus said, "and we continually strive to make it even better. It works well for us and our customers."
Pennsylvania is home to the most meat processors in the nation, and residents here have many options for the purchase of farm-fresh meat.
And, even working under strict, USDA safety regulations for the processing and selling of meat, the custom-butchering businesses here have survived in their traditional form or evolved, with retail and wholesale operations to serve a new and growing customer base.