YORK, Pa. — The three-day Keystone Farm Show at the York Fairgrounds is produced annually in January to coincide with the Tuesday, Wednesday and Thursday of the Pennsylvania Farm Show. It is a trade show designed to showcase companies supplying ag products and services in an accessible farmer-friendly format. It promises exhibitors exposure to 10,000 buyers.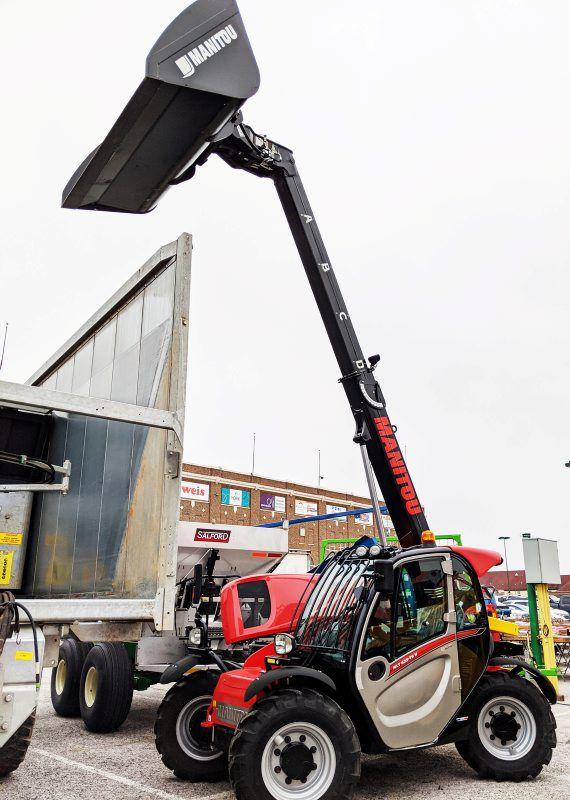 We've been aware for some time that dairymen can recycle cow manure into bedding, but we were fuzzy on the details until Kurtis LeMaire explained the science to us at the Keystone Farm Show this week. LeMaire is the Eastern territory manager for Jamesway Farm Equipment and Valmetal USA.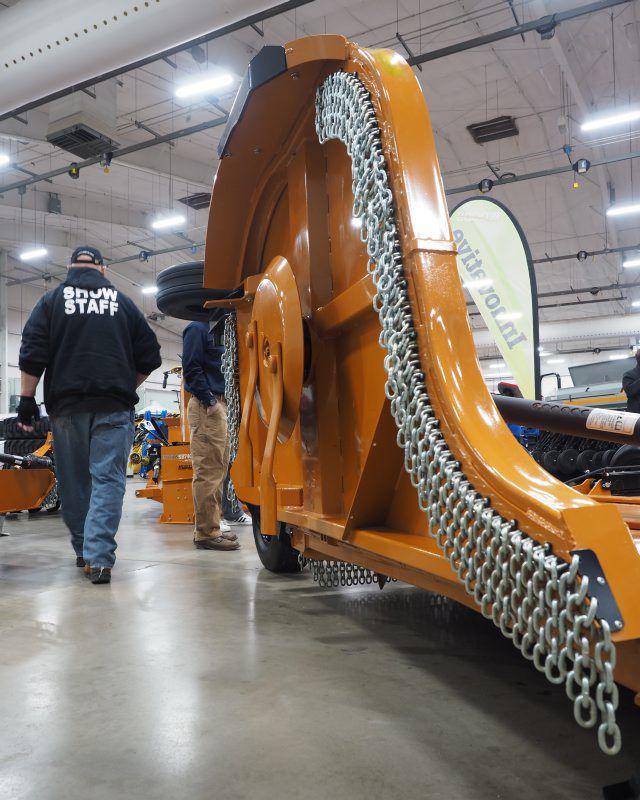 Valmetal's manure separator is pretty much old news, LeMaire said, but he explained it anyway. Cow manure is about 85% moisture and 15% solids. The solids are bits of undigested fiber that remain after a cow's system has absorbed all the nutrients it can get from her ration of hay, silage, grain, etc.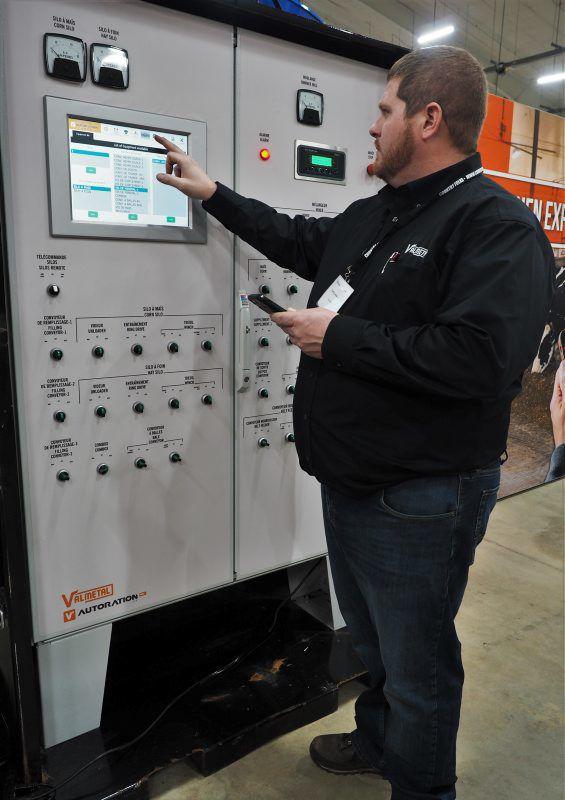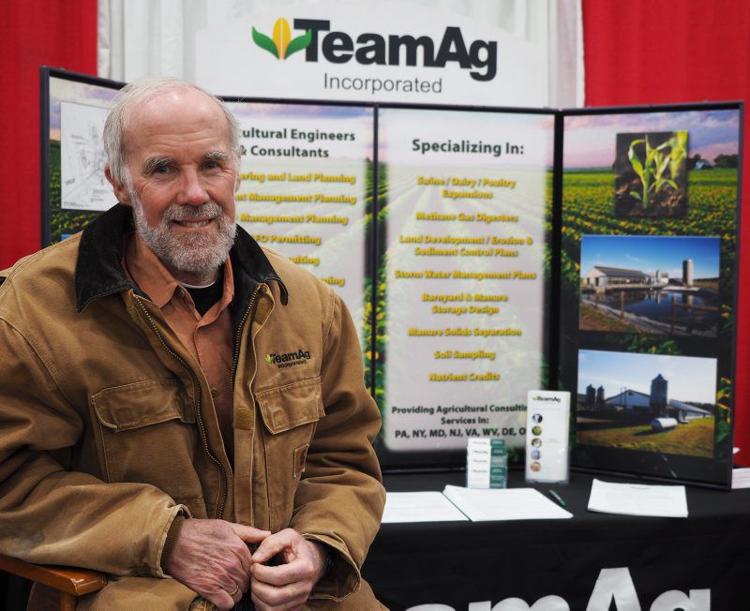 Those bits of fiber can be strained from the manure, dried and returned to the cow barn as bedding. Gases like ammonia and hydrogen sulfide tend to stay with the liquid, so the bedding still smells kind of like fresh cow manure, but who can seriously object to the smell of fresh cow manure? And by the time the recycled material returns to the barn, it's close to odor free.
As the individual fibers repeatedly go through the recycling process, they become smaller and smaller until they're tiny enough to pass through the separator screens and are carried away with the liquid.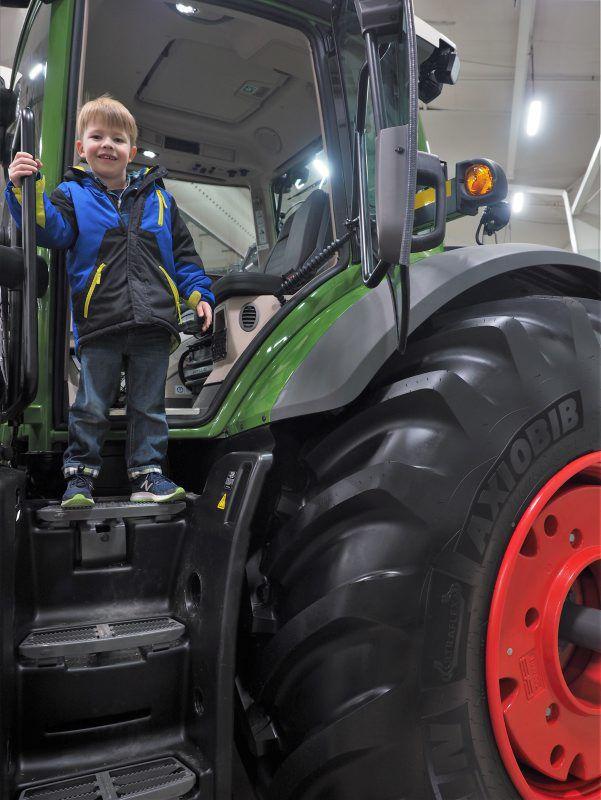 So that was LeMaire's old news. His new news was a Valmetal robotic spreader that works on an overhead track to convey the manure bedding back to the barn. The company also has a robotic feeding system. Both the feeding and the manure systems can be controlled through a panel in the barn or milking shed.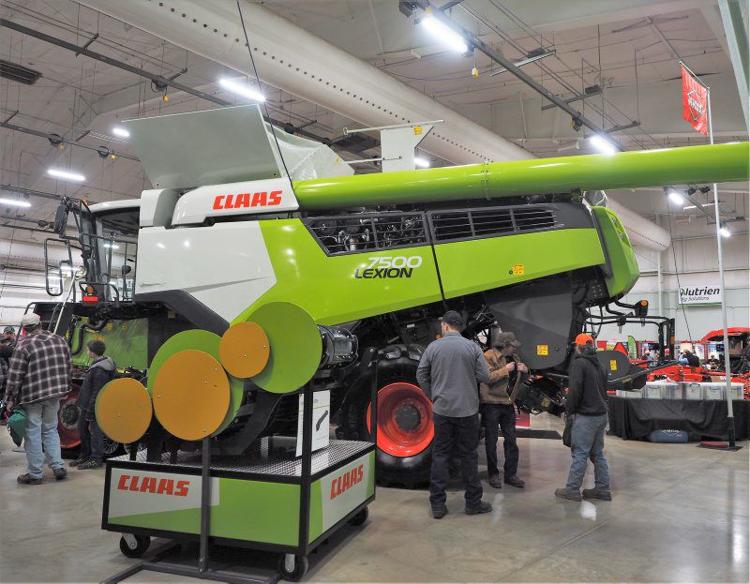 Troubleshooting and control can also be accomplished through a tablet computer or even a smartphone. LeMaire pointed out that Valmetal techs are on the job and available 24/7, and they can usually fix problems from their remote location.
We asked LeMaire how many cows a dairyman needs to finance his company's robots, and he told us of a nearby farmer who's making the system work for his 56 cow-herd. We're hoping to follow up with that farmer.
We wouldn't mind heading to Canada to visit some of the herds up north with thousands of robotically milked, fed and heat-checked cows.
It might not take multiple thousands, but it wouldn't hurt to have a thousand prolific milkers if you're thinking about a rotary milking system from GEA, a German company with manufacturing, sales and service operations in the U.S. and Canada.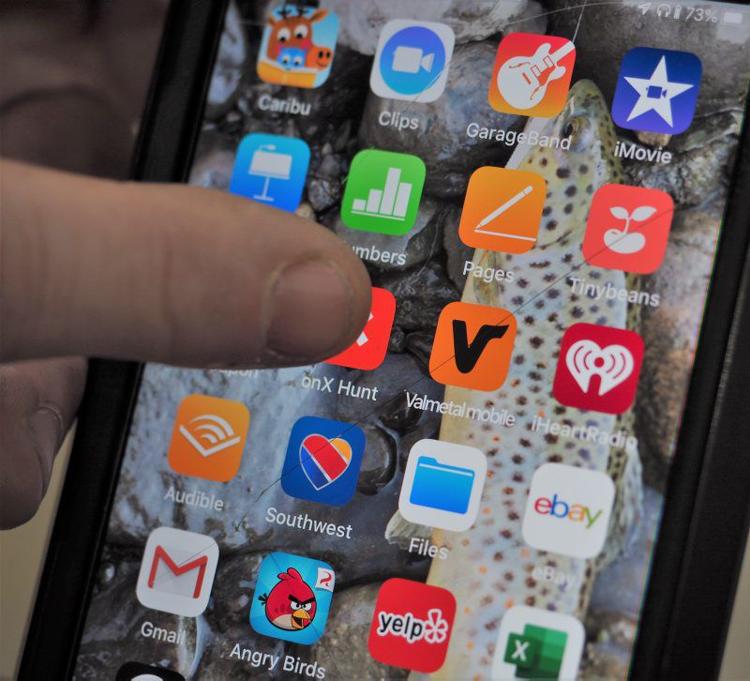 GEA rep Mark Heald caught our eye because he was standing by a sofa-sized display screen that was showing one of the company's 60-cow rotary parlors, where cows walk in and munch a few treats while robotic milkers do their job. The software guided systems are designed to get the cows properly fed and milked three times a day with minimal human interaction.
Cows on GEA systems don't get outdoors and onto pasture, but they are free to roam around in the barn, find their favorite spots and hang out with their favorite girlfriends. One is probably, as a farm reporter, not supposed to ask if the cows in a FEA facility are happy, but we asked anyway.
"Do you think the cows are happy in your system?" we asked Heald.
"Absolutely," he said. "They're able to move about, they're stress-free, well-fed, content and very productive."
GEA also makes smaller non-rotary one-stall box milkers that can work in smaller herds. For herds with more than 250 cows, more than one box milker can be installed.
Either way, there you have it, happy cows and happy dairymen.
Actually, as we all know "happy dairyman" has been a bit of an oxymoron for the past few years, so we stopped by the Pequea Machine booth to see how their sales are looking. Pequea is a 40-year-old Lancaster County company that originally sold mostly horse-drawn implements to the area's conservative Amish and Mennonite farm communities.
The gentleman we talked to gives his name to prospects and customers but not to reporters, but he did tell us that from what he's hearing in the field, dairy prospects are looking brighter for 2020. About 25% of Pequea's business still comes from horse drawn equipment, but the rest of the sales mix is in keeping with agriculture's move to more and more technology.
One indication of a brighter future, he felt, was the company's sale of four six-row planters just before the end of 2019. The buyers said they needed the equipment, but timed the purchases so they could record them as business expenses in their 2019 tax reports. Photos by Dick Wanner