The millennial generation is known for many things, but one of the most common is its ability to side hustle. A "side hustle" is defined by Urban Dictionary as a "sideline that brings in cash; something other than your main job." And, according to a recent Bankrate report, "more than 37% of U.S. adults and more than 50% of millennials have a side hustle."
Well, millennials might be known for it, but farmers are no stranger to it either. According to the latest USDA numbers, most farm households (91%) have at least one family member working at an additional off-farm job.
Consider it from another angle though: How about a side hustle on the farm?
Farmers have ideas for that too.
To explore the trend of photographers and their clients who want more on-farm photography sessions, the North American Farmers Direct Marketing Association (NAFDMA) held a workshop on "Charging for On-Farm Photography" at its conference in February.
Jodi Utsman, of Santa's Christmas Tree Forest in Eustis, Florida, taught the course.Their tree farm's main agritourism operation offers 17 acres of choose-and-cut Christmas trees (including a few that are shipped in as northern-grown, pre-cut trees and some additional smaller potted trees). It also hosts a fall festival in October. Customers may also rent the facilities year-round for parties and events. And, children visit from all over the area during field trips.
"We are unique in that we are one of the few, and probably the largest, Christmas tree farms in Florida," Utsman said. "Six years ago, we had an issue with photographers in the tree field taking photo shoots of their clients, and creating bottlenecks and detracting from the experiences of our other agritourism customers. We realized that something about this needed to change."
The family decided to take the problem and turn it into an opportunity. Thus, a farm side hustle was born, called "Farm Photography Day."
Their first step was to post a "No Photography on the Farm" sign, defining "photography" as taking staged photos in one location for more than 30 seconds. Their regular guests can still bring cameras onto the farm. But, additional equipment, such as tripods and wardrobe changes, are not permitted. Those are reserved for professional photographers on their Farm Photography Days.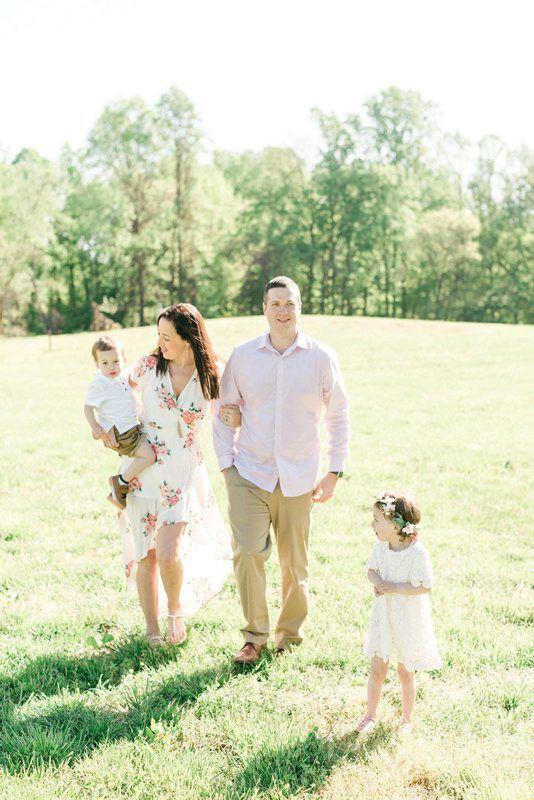 The Photography Days are scheduled on weekends between the pumpkin patch season in October and the Christmas tree season that begins around Thanksgiving.
"We have modified these events every year based on what experience has taught us," Utsman said. "So, currently, we book a three-hour slot in the morning and a four-hour slot in the afternoon/evening. The photographer pays one set price for that time slot ($95), and then may schedule as many clients as they would like during that time. We book up to 30 photographers at one time. We are able to allow the photographers to drive one car into the field to carry their equipment and props."
She said that some of the most important changes they have made, to make the event run smoothly, are enacting a strict late charge, limiting cancellation refunds, and increasing communication.
In the beginning, they found that too many photographers did not budget their time appropriately to honor the farm's closing time, resulting in them dangerously driving out of the field after dark. Utsman solved that problem by requiring them to have to drive through the gate by the posted closing time, or be charged a late fee to exit. She said this has almost entirely eliminated the late-leaving problem.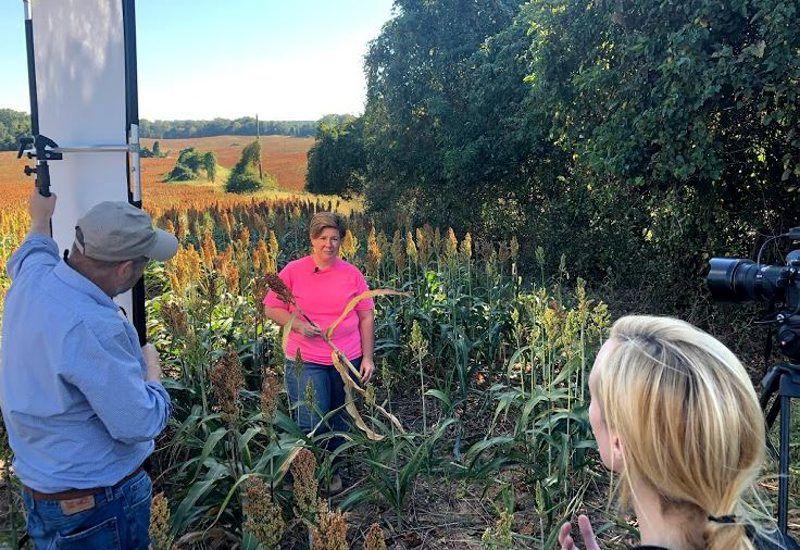 "We learned that a few photographers would book three or four time slots (with us), and then if they couldn't book them (with clients), they would simply cancel. And then, on short notice, we were unable to rebook the spots. Now, refunds will not be permitted on more than two bookings, up to six weeks out. And, no refunds for cancellations in the last six weeks," Utsman said. "Lengthy emails providing information immediately upon booking often were left unread. We found that important information, such as check-in instructions for clients and photographers, needed to be sent in several emails in the weeks leading up (to the day) to best communicate it."
So, if you're a farmer, traditional or doing agritourism, and you want to try this side hustle out for some additional income, where do you start?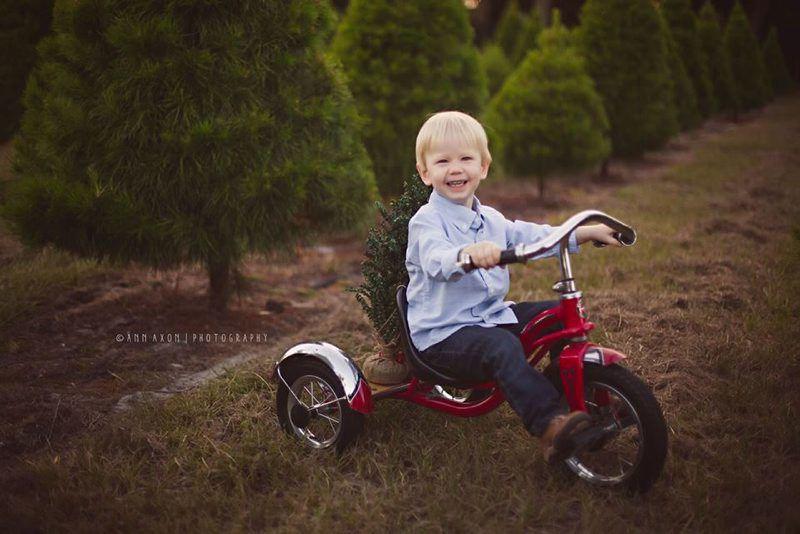 Utsman's first bit of advice to farms considering this activity is "to simply establish your policies and stick with them. Your time and the beauty of your farm that you have worked hard to create are worth something. Photographers charge their clients quite well, and they should pay for the use of your farm."
Melissa Barrick, a professional photographer in southern Maryland and owner of Melissa Barrick Photography, said that "50% of my clients want that rustic 'open field' look," and that she enjoys booking with local farms to create unique images for her clients.
Traditional and non-agritourism farmers looking to try this type of endeavor shouldn't worry about whether the farm is "straightened up enough."
"As photographers, we like to look for old structures, tall grasses, flowering trees, rows of flowering trees, fences and unkempt large areas of open space. A blank canvas, so to speak," Barrick said. "Many photographers are moving away from props and things, and are headed to more natural things."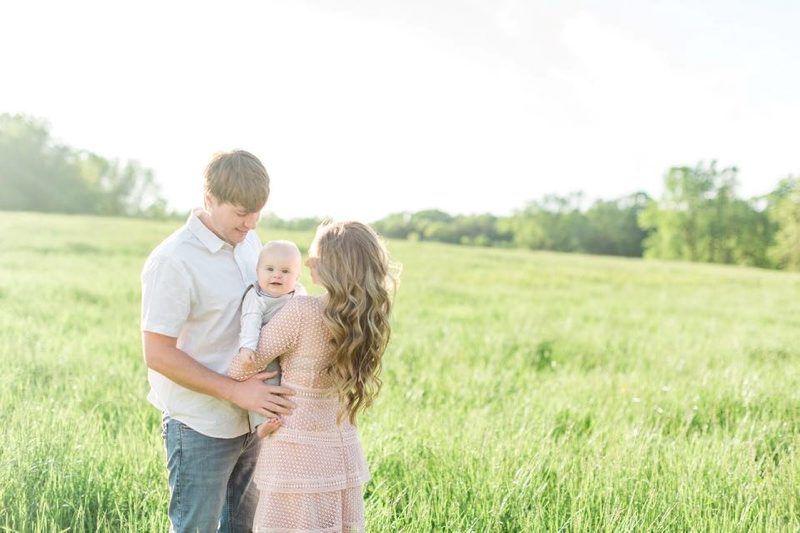 Utsman's other tips from the farmer's perspective include enforcing booking times, clearly stating where you will allow photos to be taken and where you will not, and having policies about the picking or destruction of your crops.
She also reminds farmers to remember potential liability. Utsman's farm's liability insurance covers having guests and photographers on the grounds, so they do not obtain any insurance from the photographers. However, she cautions farmers to check their requirements for insurance or waivers, as this will vary from state to state.
"Most photographers are talented, creative and kind, and should certainly be treated with respect," Utsman said. "But they also must be guided as to the limits of that creativity while on your property."