In the best of times, farmers markets take much time, energy and concentration to run, as they are made up of many moving parts.
A farmers market is not just a place where some farmers agree to gather and sell their wares; it's dozens of individual small businesses working together cohesively to provide a space where consumers can come to shop. It's a concentrated effort of pulling together to meet all government health and safety requirements, to advertise and promote the market, and to work out all the details needed to make the general public want to show up, not once, but time and time again.
And, it's a social gathering place for market customers.
In the best of times it is a complicated dance; in the current COVID-19 pandemic time of physical distancing, it's not just a complicated dance, it's an entire Broadway production.
When the coronavirus pandemic hit, the rewrite happened quickly and there was no dress rehearsal, the players either had to step up, or step off the stage.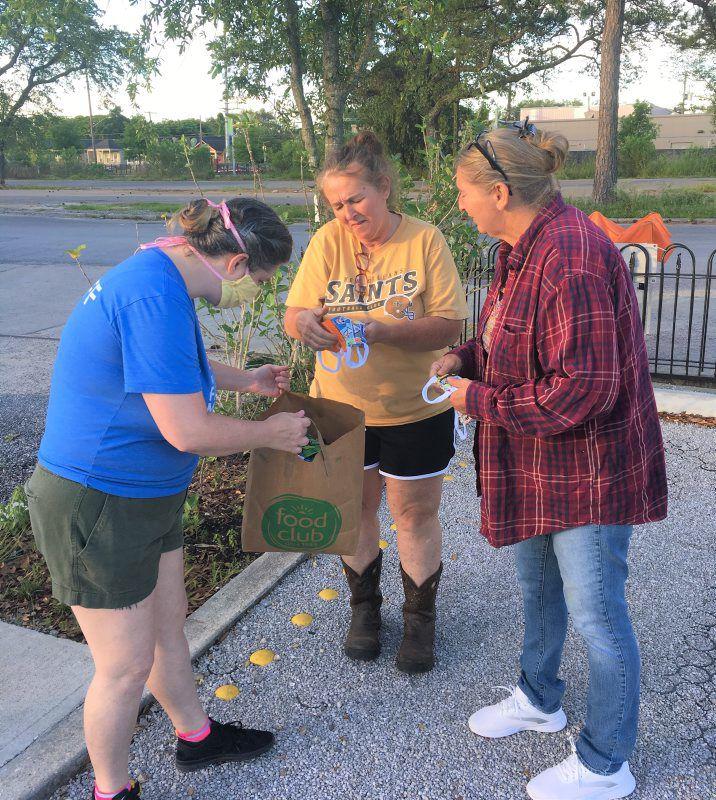 The Farmers Market Coalition is one of the larger organizations that assists farmers markets all over the country. As a national 501(c)(3) nonprofit, it is a resource hub for farmers markets with the mission "to strengthen farmers markets for the benefit of farmers, consumers, and communities." Working with hundreds of farmers markets across the country, FMC is the place to check in to see how markets are handling the COVID-19 situation across the board.
Amy Crone, FMC board member, said "the FMC has been working extremely hard to respond to the needs of farmers markets across the country as we are dealing with COVID-19; rapidly collecting best practices for dealing with new market layouts, providing information on online payment systems, and providing timely information through the website and via webinars on this rapidly changing situation. FMC has also been supporting advocacy for deeming farmers markets as essential across the country — which can and has varied significantly by jurisdiction."
Darlene Wolnik, FMC's training and technical assistance director, said that "FMC continues to be a 'rapid response' team for market operators, vendors, and market network leaders across the U.S."
While FMC has never dealt with a pandemic before, it has over the last decade or so dealt with emergency situations that continually crop up in the food and civic system. Wolnik said that "via our listserves, submission forms on our website, webinars, emails, calls and online discussion groups, we stay in touch with a wide variety of market types and situations."
Wolnik said that market operators have taken all potential issues very seriously and have instituted innovations such as "drive-thru" markets, curbside pickup, pre-ordering, delivery market boxes and more.
"The biggest issues (market managers) face have been how little direct information is available to farmers markets about how the guidelines might apply to them as well as the lack of financial support for these community efforts. Most have used their own reserves and income to purchase the added supplies they needed, such as PPE for their staff and volunteers, safety equipment (i.e., cones and vests to direct shoppers), as well as added staffing needs. This is happening even as most of them have seen a reduction in income from vendor fees, either from fewer market days or fewer vendors able to set up because of spacing issues or even because many products were not allowed to be sold because of guidelines from local governments."
Crone said that despite the challenges, "markets are made up of resilient people, who are determined to keep access to local fresh food available during this time of need. Most markets across the country are open or are planning to open with precautions; some are closing but hope that it is a temporary closure until their local jurisdictions and states start to re-open."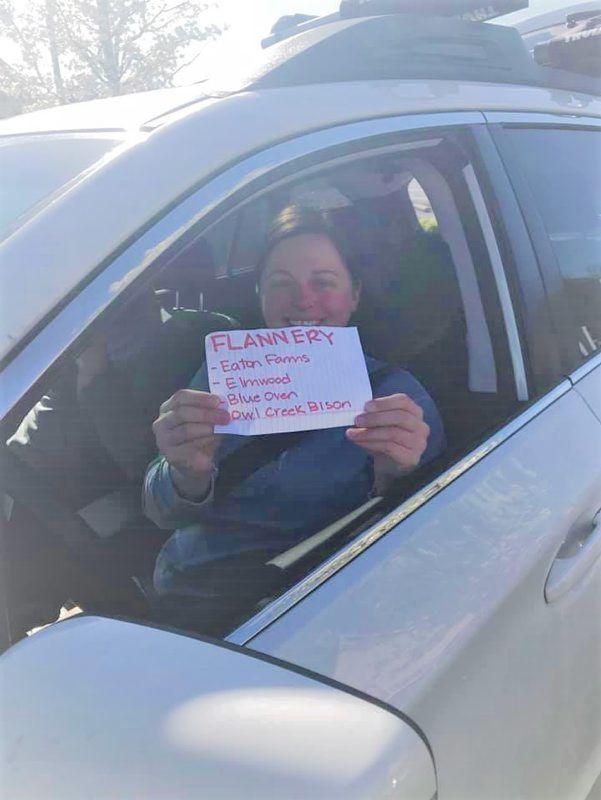 The FMC listserves "have never been more active and registrations for FMC educational webinars is at the highest it's ever been," she added.
Across the country, states, counties, townships and local farmers market groups are also providing all of the assistance they can for their farmers during these tough times.
GrowNYC, the largest and most established environmental organization in New York City, runs the Greenmarket Farmers Markets system with more than 50 farmers market locations across the city that serve over 3 million New Yorkers annually.
Marcel Van Ooyen of GreenMarket says in the COVID-19 statement on the top of their website that "deemed essential businesses, we quickly reconfigured our 80-plus food access (farmers markets & Fresh Food Drop Sites) sites to keep them open and safe for shoppers, producers, and staff. We are also working with community partners to deliver free Fresh Food Boxes to low income New Yorkers who are undocumented, unemployed, or struggling in high need neighborhoods."
In the Maryland state capital of Annapolis, the Riva Road Farmers Market utilized its state and county resources to pivot the market to quickly comply with all COVID-19 safety measures so they could stay open for the community.
Deana Tice, farmer and market volunteer, said that they decided to only have essential vendors (food vendors) at the market, so they could make sure there was enough open space between each vendor to be safe. While that means that some craft vendors have not been able to attend, about 90% of their essential vendors are participating.
"We have guidelines that all vendors and even customers must follow," Tice said. "They are emailed to the vendors and signs are posted at the market. To make sure consumers know about the changes and precautions, we are posting our guidelines on social media, in our newsletter, and on signs at the market. We have also adapted how we take orders; most of our vendors have started taking online orders so that customers can just pick up and go. On the market Facebook page customers can find a link to each farmer that they want to buy from, and it is streamlining the customers time at the market."
When asked about attendance, Tice said, "We were slow in April, but things are picking up each week as customers are feeling more comfortable coming to the market."
"People are learning that buying from local farmers during COVID-19 is a much safer way to buy, as the only person handling your food is the farmer. At the markets, the farmers are there to educate consumers about their growing and handling practices," she said. "This is a great opportunity for the farming community to educate people on buying local for both food safety and for the sustainability of our local farms. I think for these reasons that farmers markets will become more popular even once the COVID-19 threat has passed."