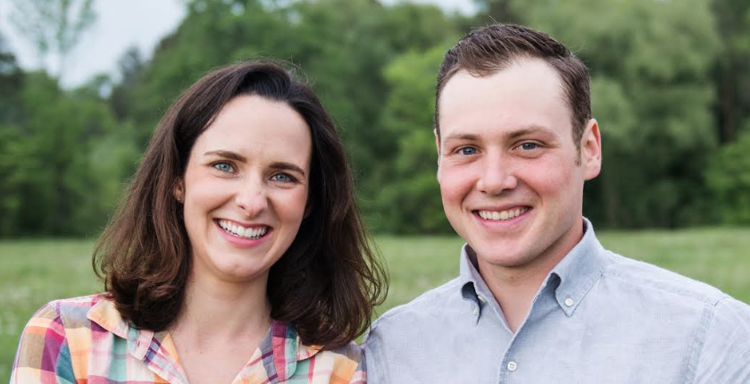 When Jill Gould opened up her freezer, she was slightly disappointed to serve her cosmopolitan friends old dairy cows' steaks until they shared that they prefer this premium beef as it is served as such in some five Michelin star restaurants.
After some research, Gould butchered her first mature dairy cow in the spring of 2019 and started the Butter Meat Co., a dairy beef meat business in Perry, New York.
"It's always like a treasure chest when getting my beef back," Gould said. Mature dairy meat produces deep maroon colored steaks packed with intense flavor.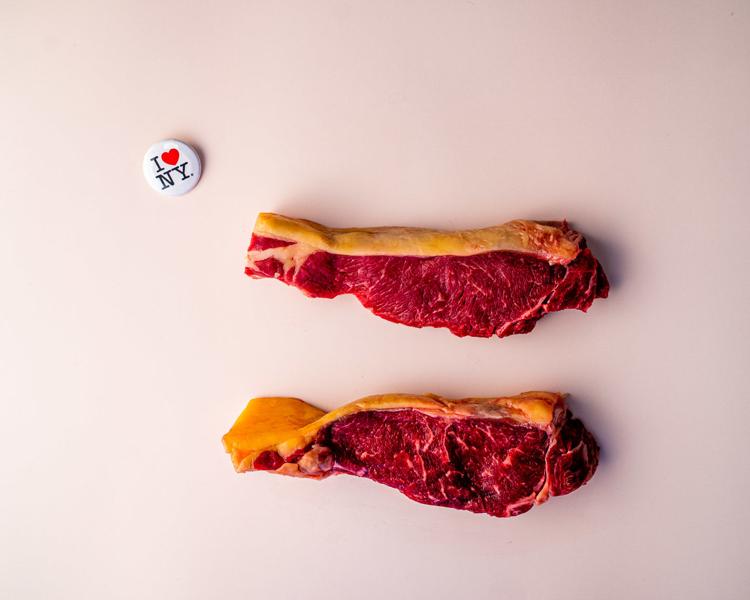 She gets her meat supply from her husband, Steve's, family dairy, Har-Go farms in Pavilion, New York. The 600-acre organic dairy markets its milk through the cooperative Upstate Niagara. The cooperative requires its dairies to have 30% of their herds' dry matter come from pasture. They are also required to use no antibiotics and hormones along with providing constant access to the outdoors.
The farm herd is a mix of Holsteins, Jerseys and Jersey crossbreds. Gould has created a niche for the farm through relieving the dairy of its 5-year-old or 9-year-old cows that have reduced their milk production. Some of the cattle are producing more fat and are not efficiently converting their feed to milk. The culled cattle that she chooses are still healthy and have good body condition scoring. Gould explains this stage in the cows' life to consumers as "menopause" and the light bulb comes on for them, she said.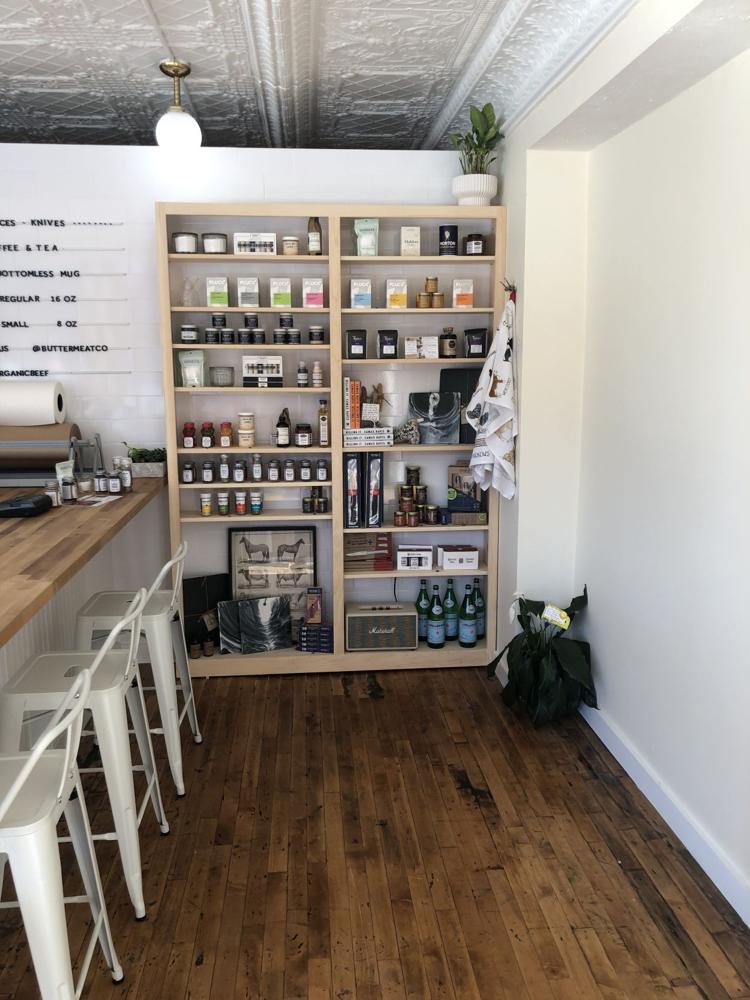 Mature Jersey beef appeals to Butter Meat customers especially since the yellow fat gives the meat a buttery-like flavoring. The steaks are also smaller portioned compared to a Holstein, which can be 4 inches long. This appeals to customers looking for beef, but in smaller servings. However, Holstein genetics seem to have a little more marbling compared to Jerseys, she said.
There is often the perception that older dairy cattle are not able to meet the quality standards of texture and taste that beef cattle have developed over the years. Nevertheless, Gould says that dairy farmers should not discount their older cows and simply send them to the auction for ground beef.
 "Let's work on making a better beef option," she said.
Gould attended the GRRLS Meat camp, run by the Good Meat Project, where she met with other females interested in the craft of butchering. She also learned that consumers crave good high-quality beef that smells and tastes different. "They are excited to eat it," she said.
On her labels, she identifies the age and breed. She also hands her customers a meat tasting guide from the Good Meat Project. Butter Meat customers can use the guide to learn more about the textures and flavors they are experiencing.
"We don't have an adjective to describe beef," she said.
One of the selling appeals of the mature dairy cow is its potential to be environmentally sustainable. It's simply taking a product that has the ability to be dual purpose: Dairy cattle serving as a source of milk and beef. This thinking is not new historically; humans used to depend on animals for more than a single purpose, she said. There are not a lot of studies on dairy beef effects on climate change, but Gould believes that this niche could have a positive reduction impact.
In New York, after Empire Custom Processing closed its doors in October Gould had no state organic slaughter plant to take her cattle to. Now, she travels two hours into Pennsylvania to an organic plant in Troy or Rising Spring in Spring Mills. These two processors allow Gould to be able to meet the standards to sell organic beef. She dislikes the long drive, but the roads she takes to Troy are nice, which makes for a comfortable ride for her and the older ladies, she said. Once they arrive, Gould says that there is often an additional cost as her cows are placed in a special holding lot within the slaughterhouse.
Some of Butter Meat's popular cuts are New York strip steaks, ribeye, flanks and ground beef. Gould markets each cut to match the needs of the customer. Customers prefer beef that is quick to cook, favorable and affordable. The ground beef is sold as a perfect option for customers looking to do a preparation of multiple meals for a week's length of time. Steaks can be marketed for a "celebration" weighting from 2-3 pounds; the meat can feed a twosome looking eat something savory for a special occasion, she said. Butter Meat also offers delicacy cuts like ox tail, which is quite popular with the large Polish demographic living in western New York.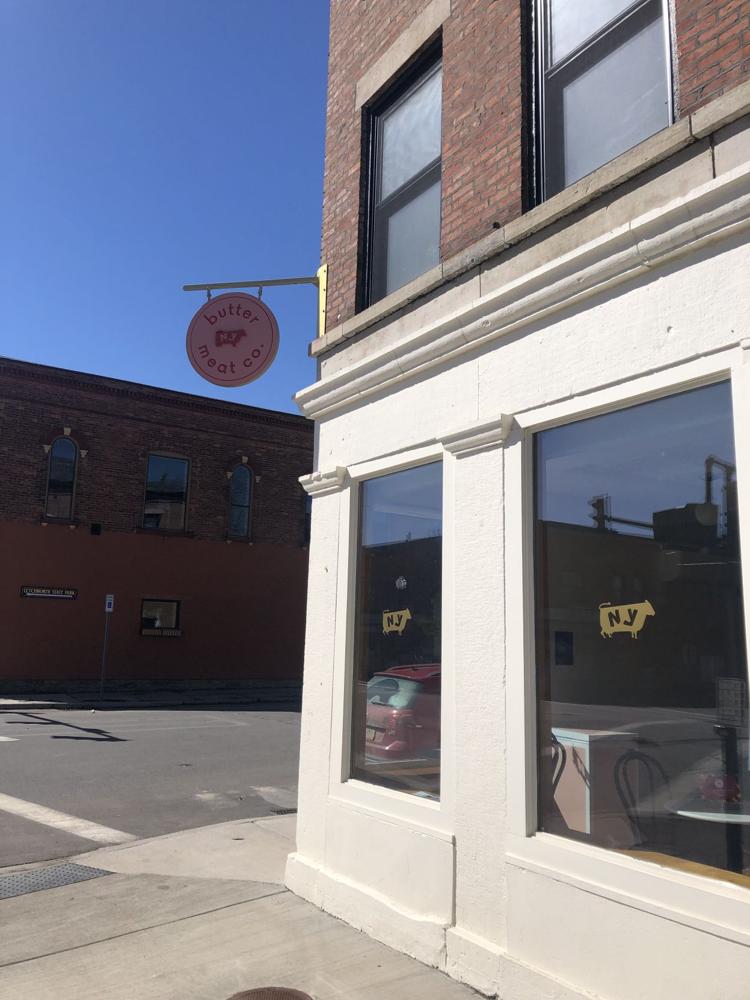 Gould opened the Butter Meat brick-and-mortar in February to accommodate customers who pre-order and walk-ins. However, COVID-19 changed her plans. Gould is able to keep her brick-and-mortar open through offering online and phone orders to be available for curbside pick-up. It wasn't an easy transition — although she did adapt to a system within three weeks, the processing and logistics along with packaging have been extensive. "Some people expected it to be like Amazon," she said. Yet, the quarantine has introduced the business to some new faces as people shop closer to home for their essentials.