WEST SPRINGFIELD, Mass. — The Big E is five years into its second century and welcomed 1.5 million visitors to its West Springfield site from Sept. 17 through Oct. 3 after health concerns from COVID-19 forced cancellation of the event in 2020 for the first time since the two world wars.
Visitors from across the Northeast and the country found their way to the exposition grounds during The Big E's 17-day run to see agricultural exhibits, livestock competitions and just for pure fun.
The Big E is billed as the third largest fair in the country — there are more than 2000 agricultural fairs held annually — behind fairs in Texas and Minnesota.
On its 50th anniversary in 1966, the fair began marketing itself at The Big E instead of the Eastern States Exposition.
The event was launched by Joshua L. Brooks in the second decade of the 20th century. He felt an agricultural exposition would reinvigorate farming in the Northeast and showcase New England agriculture.
The 175-acre Big E site, former swamplands near the Connecticut River in West Springfield, saw cattle barns and a coliseum built in eight months a century ago and hosted the National Dairy Show on the exposition grounds in 1916. In 1917, it welcomed nearly 140,000 people to the first Eastern States Exposition open to the public.
One of the most popular Big E attractions has always been the Avenue of the States, which includes buildings based on the statehouses of the six New England states.
The buildings hold exhibits and vendors that represent the character of the states, from Maine lobster and blueberries, to Vermont Ben and Jerry's ice cream, to Rhode Island's Del's Lemonade.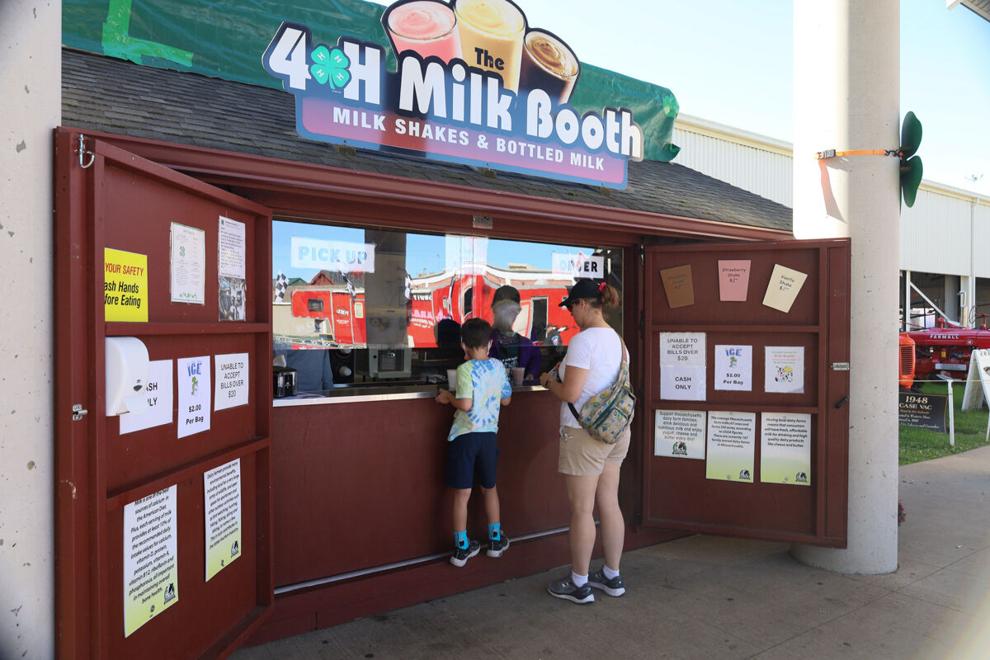 Lancaster Farming's Art Petrosemolo, a Connecticut native, returned to The Big E for the first time since the 1960s and his undergraduate days at Springfield to give a photographic look at what the event is all about.