PHILADELPHIA — A distinctive ag teacher at a unique ag school retired this week when his 20 seniors graduated from the Walter Biddle Saul High School of Agricultural Sciences.
The school's 55-acre campus — which includes a dairy barn, pastured livestock and crop fields — sits almost entirely within the Philadelphia city limits, and all the students are city residents.
The remarkable instructor is Guy Amoroso, who has been teaching the science, art and business of meat cutting to Saul students for the past 27 years.
Amoroso — no relation to the owners of Philadelphia's iconic bread company — spent 20 years in the meat industry before he became a high school teacher, and that doesn't count the time he worked in his uncle's Philadelphia butcher shop.
"I was 12 years old when I first started delivering meat orders on my bicycle," he said. "I delivered the orders, then I went back to the shop, swept the floors and washed up. All through my high school years, my uncle taught me how to cut meat, wrap it, weigh it, deal with the customers."
After high school, Amoroso went to work for local supermarkets, then spent two years as a stateside cook on active duty in the Army.
After his discharge, Amoroso went back to the Philadelphia markets as a union meat cutter. When he heard about the teaching position at Saul, he applied.
Amoroso's teaching contract gave him seven years to get a bachelor's degree in education, which he did at his own expense through Temple University.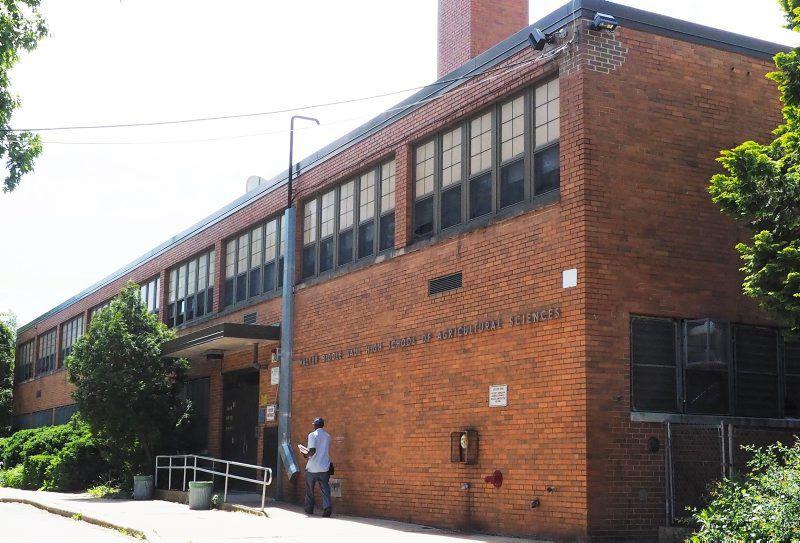 When he became a teacher, Amoroso also had to outfit himself with some professional attire.
"For 27 years, every day on the job, I've worn a necktie," he said. "I have over 500 neckties. My wife asks me what I'm going to do with all the neckties when I'm retired. I don't have a good answer."
There may not be much need for ties in retirement, but the need for skilled butchers persists across Pennsylvania and the U.S.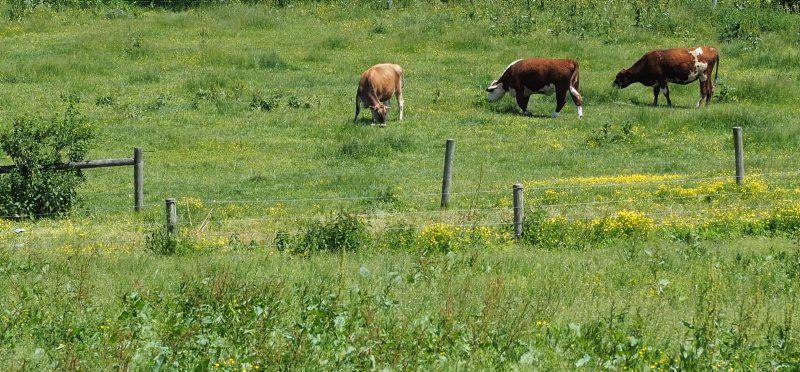 Small livestock farmers often complain about a shortage of meat processing capacity and long waits for dates at butcher shops.
Gov. Tom Wolf has proposed $500,000 in this year's state budget to expand meat processing capacity.
Amoroso's classroom for nearly three decades has been a good-sized cold room known as the meat lab. There are stainless steel tables, a refrigerated meat locker, walk-in freezer, an ice cream machine and a smokehouse. By design, there are no chairs. Butchers don't sit.
Saul is one of 22 magnet schools in the School District of Philadelphia. Eighth-grade students who want to go to Saul must apply. Acceptance is based on grades, attendance, behavior and standardized test scores.
There are four programs in the Saul curriculum: horticulture, natural resource management (environmental sciences), animal science, and food science and processing.
Amoroso and Jennifer Disque, who teaches the freshman and junior classes, make up the food science and processing faculty.
Horticulture and animal science are the two most popular programs at Saul, with many of the animal science students hoping to go on to college and veterinary school.
Most of this year's graduates will go on to a two-year city college or a four-year university. Some students already have jobs waiting for them.
The graduation rate from Saul is down a bit from past years, Amoroso said, but currently stands at 96%.
The School District of Philadelphia's overall graduation rate, including alternative schools, is 67%.
Some of Amoroso's students end up in the classroom of Edward Mills, a Penn State meat science professor.
He said Saul students come to his classes exceptionally well prepared in their hands-on knowledge of how meat is prepared for retail sales.
Some might think that growing up in a city puts Saul students at a disadvantage in the meat industry compared to students who grow up on farms.
Mills doesn't see it that way. He grew up on a dairy farm and didn't know much about meat science until he got to college.
Mills said most U.S. meat is sold at retail by chain stores — Walmart and other heavy hitters. That meat arrives at stores packed, wrapped, priced and ready to go into the meat case.
The workers who produce case-packed meat are trained to do specific cuts in assembly-line operations. A worker might spend his or her entire day or night preparing pork ribs, for example.
But there's a growing demand for meat cutters who understand the whole animal in smaller specialty stores and farm-to-table operations.
Scott Sheely is a special assistant for workforce development in the Pennsylvania Department of Agriculture. He agreed with Mills that the need for meat cutters remains strong.
High school meat cutting classes are fairly rare in Pennsylvania, but Sheely said the state does have a number of culinary schools that teach the knife skills and food safety techniques that are important to smaller businesses.
Many Pennsylvania butchering operations struggle to keep up with demand, and skilled meat cutters can find work at $15 to $18 an hour, Sheely said.