YORK, Pa. — The state Agriculture Department is encouraging Pennsylvanians to join a national effort to donate Christmas trees to active-duty military and their families.
The local Trees for Troops campaign officially kicked off Wednesday at the York County Fairgrounds.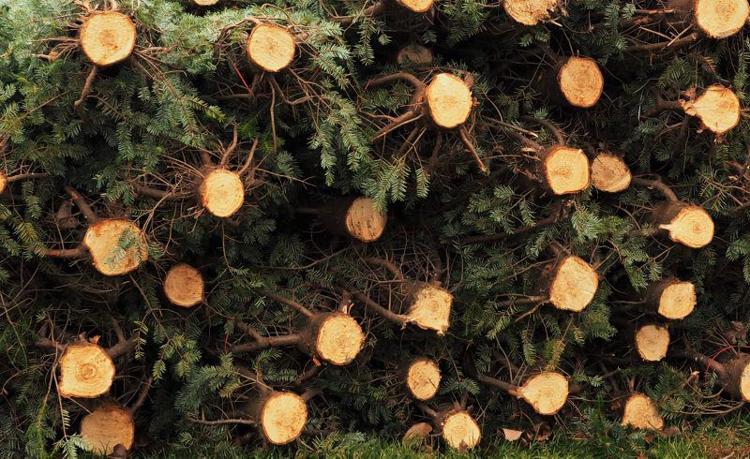 "During this season when we are focused on family, friends and traditions, it's good to hit pause and appreciate our freedoms that are not free," said Agriculture Secretary Russell Redding. "This Christmas, we invite you to send a small token of gratitude to our armed forces and their families through Trees for Troops. A simple act to provide troops with a little piece of home, and let them know that we in the commonwealth remember and appreciate them."
Those interested in joining the effort can purchase a tree for distribution at a participating location through Dec. 8.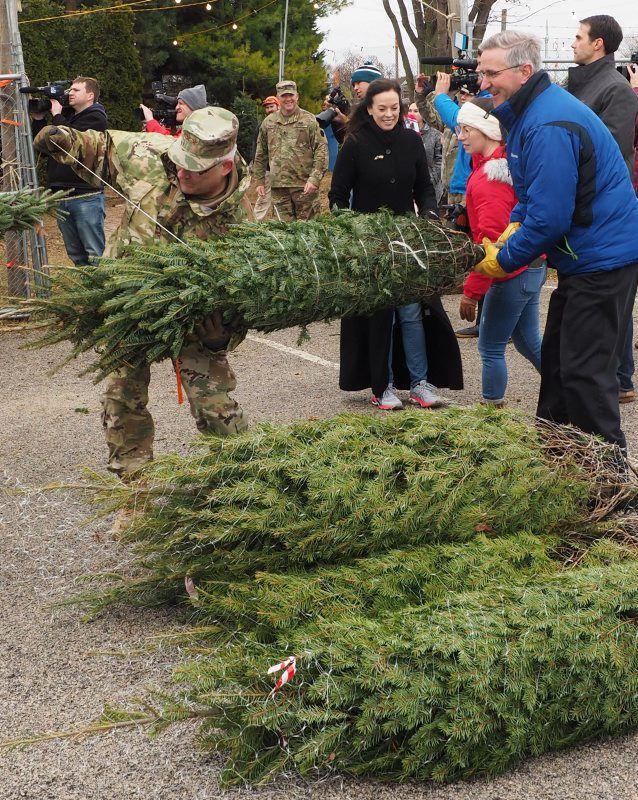 "The Christmas tree is a major symbol of the holiday season around the world," said Maj. Gen. Anthony Carrelli, Pennsylvania's adjutant general and head of the Department of Military and Veterans Affairs. "The Trees for Troops program sends thousands of trees to service members and families all over the world. This significant gesture supports our military families by providing them a touch of holiday tradition to ensure their season is cheerful and bright. The success of the program is driven by the thoughtful supporters who donate trees to our troops and their families so they can enjoy the holidays despite the great sacrifices of their military service."
One Wednesday, Redding and Carrelli helped load a FedEx trailer with trees donated by Strathmeyer Christmas Trees.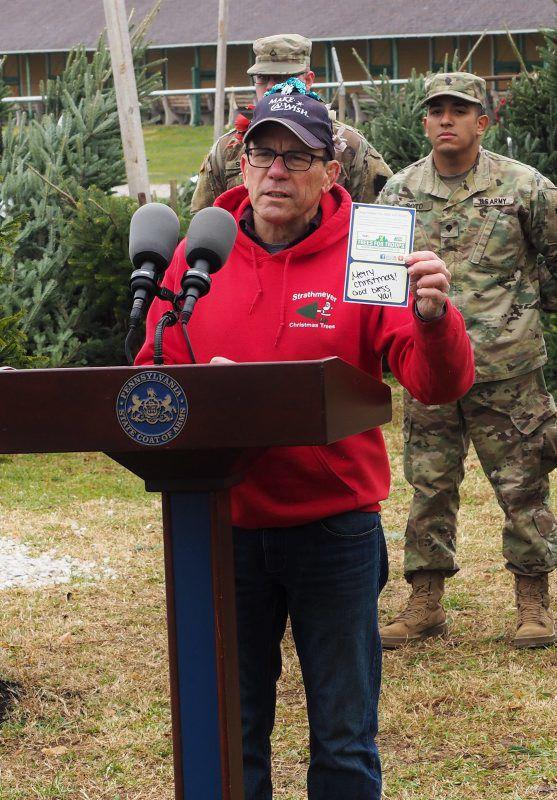 FedEx partners to provide transportation services, delivering the trees to more than 65 military bases in the U.S. and overseas, and has driven more than 600,000 ground miles for the program.
This is the 15th year of Trees for Troops, which since 2005 has provided more than 225,300 Christmas trees.
The program is part of the Christmas SPIRIT Foundation, a non-profit branch of the National Christmas Tree Association, which represents more than 700 active member farms, 29 state and regional associations, and more than 4,000 affiliated businesses that grow and sell Christmas trees or provide related supplies and services.
Participating Pennsylvania tree farms include Bustard's Christmas Trees in Lansdale, Geissler Tree Farms in Leesport, Yenser's Tree Farm in Lehighton, Kenny's Trees in Spring House, Strathmeyer Christmas Trees in York and Mytrysak Family Tree Farm in Indiana.
New Jersey locations include The Fir Farm in Colts Neck, Donaldson's Greenhouse & Nursery in Hackettstown and Cerbo's Parsippany Greenhouse in Parsippany.
Ohio locations include Grandma's Gardens in Waynesville, Medina Christmas Tree Farms in Medina and the Whitehouse Christmas Tree Farm in Whitehouse.