A million-dollar grant from the National Fish and Wildlife Foundation will pay the total costs of riparian buffers and other conservation practices on farms in three contiguous watersheds in Pennsylvania's Lancaster, Lebanon and Dauphin counties.
"When you say total cost, is there anything the farmer has to pay out of pocket?" we asked Lauren Shaffer.
"Nope," she said. "There's even a bonus."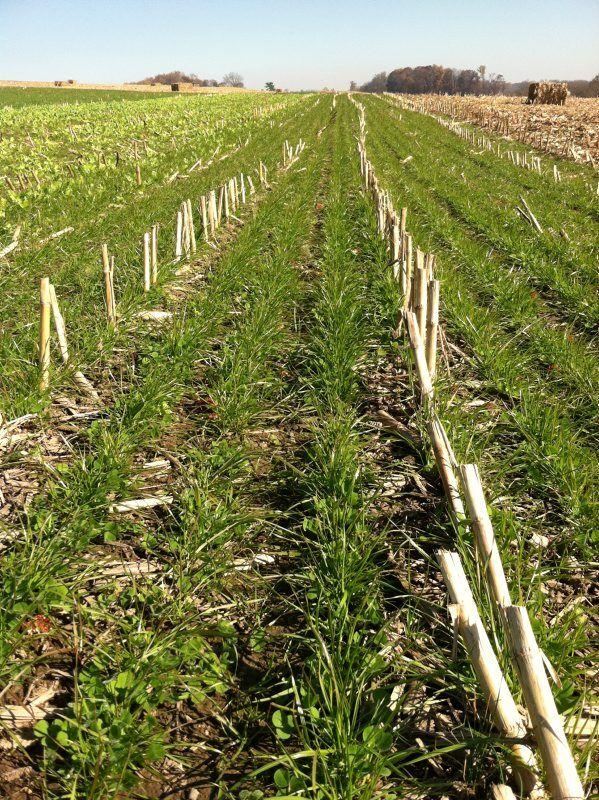 Shaffer is an outreach specialist with the Penn State Agriculture and Environment Center in Lancaster. The grant covers 220 square miles of heavily farmed land in watersheds drained by the Chiques, Conoy and Conewago creeks.
Shaffer said the funds cover the cost of technical assistance and the implementation of conservation practices. There's also some research money allocated for the three-year project — referred to informally as 3CRP — which continues through 2022.
The grant was actually awarded in 2019, but has gotten off to a slow start because of COVID-19. According to NFWF spokesman Rob Blumenthal, the grant is designed to "fund the various program partners to conduct landowner outreach, design practices, monitor implementation and other supporting functions that are essential to getting the work in the ground and demonstrating success."
The NFWF is a private nonprofit chartered by Congress in 1984. It channels more money into conservation projects than any other nongovernmental organization in the U.S.
The "work in the ground" part of 3CRP emphasizes riparian buffers because of the number of feeder streams in the watersheds.
That's where bonus money comes into the picture. A farmer who is approved for the program, and who installs buffers, but can pay for the buffers from a non-NFWF source, will earn a credit of $4,000 per acre of newly installed buffer. The bonus is capped at $20,000, but the money can be used for other approved practices.
Grant Money is Available For Several Aspects of On-Farm Conservation Efforts
NFWF grant money available for technical assistance, planning and implementation totals $352,000. Of that, $250,000 is allocated for on-farm conservation practices, $92,000 for stream restoration projects, and $10,000 for riparian buffer maintenance at $100 per acre per year.
The NFWF grants have triggered additional funds, including $60,000 from the Pennsylvania Department of Conservation and Natural Resources for riparian buffers.
The U.S. Fish and Wildlife Service will provide $17,500 of in-kind services for stream restoration. The Lancaster County Conservation District will administer $100,000 in stream restoration funding from Exelon Corp. as part of the program.
Also, the Susquehanna River Basin Commission has pledged $72,900 in matching funds for the operation and maintenance of two water-quality monitors in the Chiques watershed. Data collected by the probes will help quantify improvements in the quality of the creek's water.
The committed funds total $602,000. EQIP and other USDA Natural Resources Conservation Service programs will also be funneling dollars into the project.
Farmers in the three watersheds included in the project can reach out to Shaffer for more details. She can be reached at 717-364-2044 and las6435@psu.edu.
Shaffer said the program is in the outreach phase, but one farmer navigated the application and approval process in December. He had plenty of help. In addition to Penn State, 3CRP has 17 partners (listed below) ready to lend a hand.
"We don't expect farmers to negotiate this process by themselves. There are plenty of us to help out," Shaffer said.
While stream cleanup is the primary 3CRP focus, a farmer doesn't need a stream to participate. If the farm is in one of the watersheds, it is assumed that any runoff from that land finds its way into a nearby stream and eventually into the Chesapeake Bay.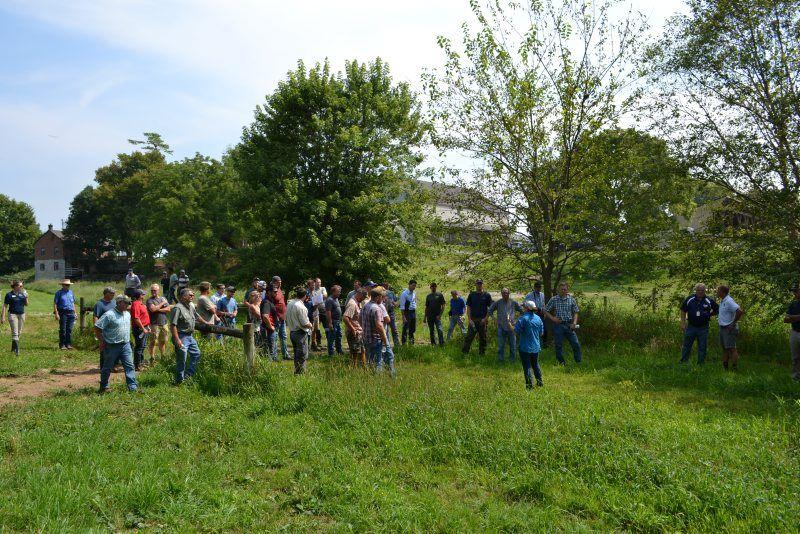 The list of partners consists mostly of government agencies and nongovernmental organizations. Three local for-profit consulting firms are also involved — TeamAg Inc., Red Barn Consulting and Rosetree Consulting.
The 3CRP partners include Penn State University; Lancaster, Lebanon and Dauphin County conservation districts; USDA NRCS; USDA Agricultural Research Service; Lancaster Farmland Trust; Stroud Water Research Center; Pennsylvania No-Till Alliance; Susquehanna River Basin Commission; Chesapeake Conservancy; Londonderry Township and other local municipalities; U.S. Fish and Wildlife Service; Chesapeake Bay Foundation; Alliance for the Chesapeake Bay; and local farmers.