Alan Hodge admits he's fortunate with his farm's labor situation.
Hodge has sufficient local help to run Highland Orchards in West Chester, Pennsylvania, without resorting to the H-2A visa program for foreign labor.
But that's not to say Hodge's workforce is abundant.
At a time when worker shortages across the economy are compounding fruit growers' long-running labor challenges, Hodge has trimmed his employees to a skeleton crew, expanded pick-your-own, and increased pay.
"We raised our wages significantly. We don't hire at minimum wage anymore," he said. "A lot of our employees have been with us for several years, and we do a good job on retention. We have just enough manpower."
Hodge employs 100 people on his 290-acre fruit farm.
Many of the workers are part-timers who run the farm market, which is closed on Mondays to give the staff a break.
Most of Hodge's labor changes have been in the orchard, where he grows 47 varieties of apples.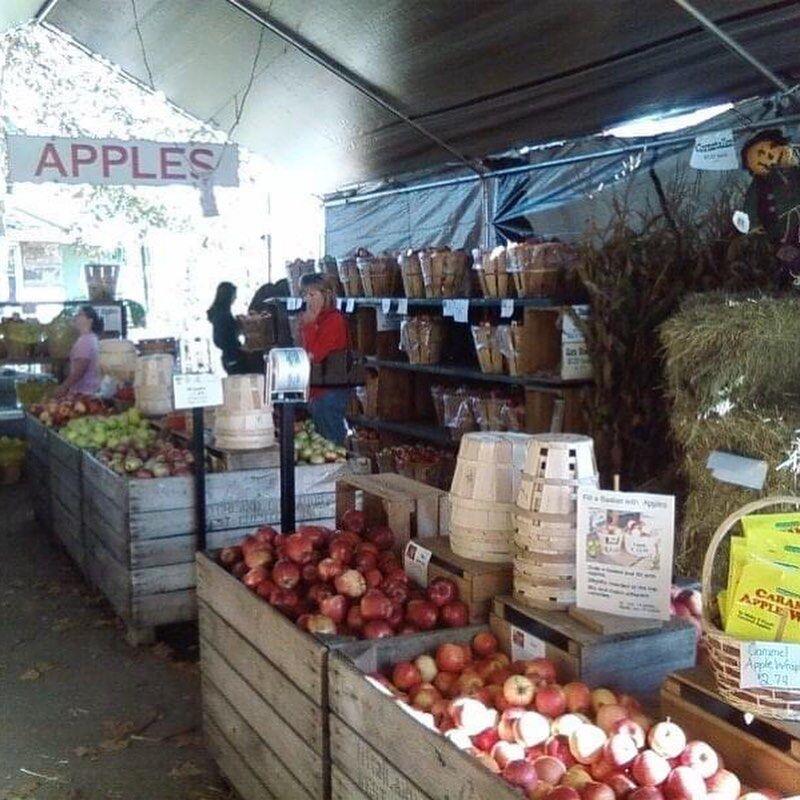 The expanded pick-your-own requires less labor than harvesting with employees, but it isn't a perfect solution.
"We make less money on it because there's so much waste," Hodge said. "With pick-your-own, a lot of people drop apples, and anything that hits the ground we can't use. In that sense, it's a losing proposition."
In addition, the pick-your-own model still requires workers, including a supervisor, drivers, cashiers and mowing crews.
Compared to the alternatives, Hodge said, it's still beneficial to have at least part of his orchard managed under pick-your-own.
"When we harvest ourselves, we're at the mercy of the wholesalers. From there, we have the farm market, but you can only sell so many apples that way," Hodge said. "Pick-your-own gives us another outlet while helping us maintain a balance with our available labor."
National Perspective
Although Hodge has taken steps to make sure there's enough local labor to keep his orchard running, worker shortages are a problem across the apple industry, according to Diane Kurrle, senior vice president at the U.S. Apple Association.
Many growers hire foreign guestworkers under the H-2A visa, but Kurrle said the application process can be expensive and cumbersome.
Worst of all, she said, the program creates some unpredictability about both compensation and labor availability.
"Wages that growers have to pay the workers increases every year based on a survey. Some years it goes up 2% to 3%, and then out of nowhere it's up 10% to 15%," Kurrle said. "Labor represents more than half of the cost of production in the apple industry. Without it, the crop would be lost."
The Trump administration finalized a rule late last year intended to stabilize farmworker pay.
Another sticking point, Kurrle said, is that growers have to decide as early as May on start and end dates for their H-2A workers.
If the start date turns out to be too early, the grower still has to pay the H-2A workers. If the date turns out to be too late, the workers will arrive after the apples are ready to be picked.
"There are so many variables, such as weather, that impact when the crop will be ready," Kurrle said.
And even if the dates are right, the workers can sometimes be delayed, she said.
Making H-2A Work
Despite the obstacles, when the H-2A program does work as it should, the benefits to participating growers can be immense.
Sarah Zost, owner of Bonnie Brae Fruit Farms in Gardners, Pennsylvania, turned to H-2A four years ago after struggling to find enough local labor. The orchard employs about 75 people, 30 of whom are H-2A workers.
"There are a lot of steps, but it's worth it to us because it filled our labor needs," she said.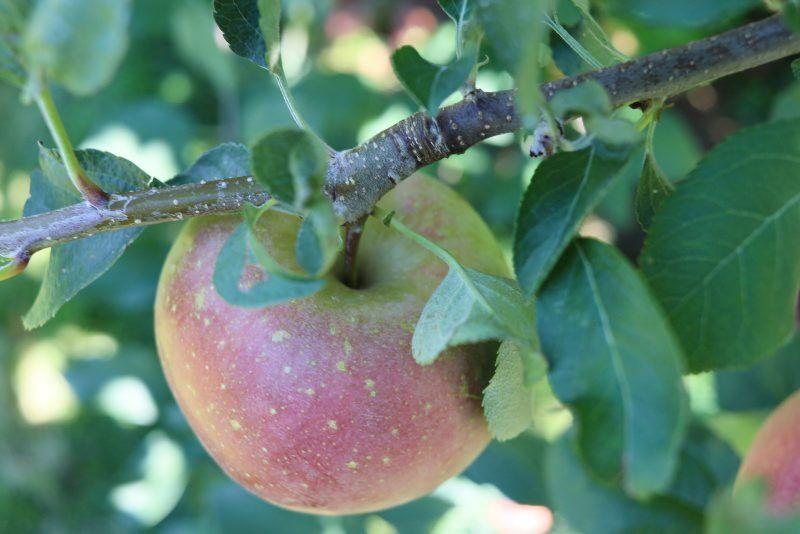 The balance of Zost's workforce consists of local people who are employed year-round, and domestic migrant workers who are seasonal.
Zost has seen a fair amount of attrition from local workers, and there's fierce competition from other farms for domestic migrant workers. If they abruptly leave because there is more work or better pay elsewhere, it can be devastating for an apple operation.
"Apples do not wait. A 5% loss in workers can be the difference between harvesting on time and running behind," Zost said. "It's a major problem."
Hollabaugh Bros. has a good crop of apples this year, but the volume of fruit at the Biglerville, Pennsylvania, orchard has heightened the labor challenge.
Kay Hollabaugh normally has about 30 workers to help with harvest, but this year's number is down to about 20, which Hollabaugh said is "not enough hands."
"We have a lovely, lovely crop of fruit, but have struggled with having enough help to get it harvested," she said. "It's been very difficult."
The orchard's typical harvest crew includes a team of Haitian workers from Florida and a team of Mexican workers, most of whom work at Hollabaugh Bros. year-round.
But this year, many from the Haitian crew stayed in Florida to work on farms that are paying well there. Two members of that crew, who Hollabaugh said have been working harvests with her for 30 years, were able to recruit six other workers to join them at Hollabaugh, but it came with a price.
"We have to stay competitive," she said. "So we are paying more and more to obtain the work crew that is necessary to get the job done."
The orchard got into a bidding war with a blueberry farm in Maine to get the six additional workers.
Hollabaugh does not get workers through the H-2A program, and she doesn't think it would have solved her company's problems.
"Non-H-2A growers and H-2A growers are all saying the same thing — just not enough people," she said.
While the H-2A program has proved helpful to some apple growers, Zost said it can be improved. A major step was implemented under the Trump administration, she said, when applications to hire workers could be filled out online.
Now, Zost would like to see it taken a step further and allow growers to fill out one application that can be used by every department involved in administering the H-2A program.
Kurrle said federal lawmakers are aware of the labor issues facing the industry, and there is legislation in the Senate to reform the H-2A program. Potential changes include a yearly cap on wage rates so growers have some predictability with costs, and other steps that would streamline the program.
"There's been some headway on the legislative front," Kurrle said. "It took us a long time to have lawmakers understand this is not a case of growers not willing to pay good wages."
Lancaster Farming staff reporter Stephanie Speicher contributed to this article.