Farm groups are hoping that President-elect Joe Biden can deliver on one of his most tantalizing campaign promises — good internet service for all Americans especially in rural areas.
Connectivity has been slow to arrive in the nation's hollows, homesteads and high plains, even as an online connection becomes ever more important to communicating, conducting business and operating precision farming tools.
The pandemic has accentuated the need for robust internet service as millions of people shift to working and learning from home.
And accessing health care, already difficult in many places because of the decline of rural hospitals, is made more challenging where poor internet prevents people from using telehealth services.
But while 94% of Americans have internet access at the federal minimum for high speed, only 78% of people do in rural areas, according to the Federal Communications Commission.
Biden's Plan For Expansion of Internet Service in Rural Areas
On his campaign website, Biden released a relatively detailed plan to complete the expansion of broadband into rural areas and make fast internet, either wired or wireless, available to everyone.
"It's actually very, very nice to hear that he is paying very close attention to the needs of rural America," said Layla Soberanis, a senior government relations representative at National Farmers Union.
The American Farm Bureau Federation and National Grange have joined in urging Biden to make good on his broadband promise.
The Trump administration hasn't exactly ignored rural broadband. In October alone, USDA announced $470 million in rural broadband projects across 30 states.
The Slow Process to Internet Service in Rural Areas
Still, the digital divide has narrowed only slightly over time.
Rural residents are 12 percentage points less likely than Americans overall to have home broadband, and that gap has shrunk by just 4 percentage points since 2007, according to the Pew Research Center.
One obvious problem is that laying new wire for internet service is expensive, especially in sprawling rural areas with relatively few potential subscribers.
Biden has proposed putting $20 billion into rural broadband infrastructure — a big sum, for sure, but probably not enough to connect everyone.
In 2017, the FCC estimated that getting high-speed internet to the last 14% of Americans would cost $80 billion.
Bringing Internet Service to Rural Areas Could Have a High Price Tag 
The most expensive part would be serving the last 2% of people, likely those living in the most remote, sparsely populated areas.
Building out that service would take $40 billion, half of the total for the whole project, and would require $2 billion in annual subsidies because those lines wouldn't have enough customers to cover operating costs.
Still, Soberanis is heartened to hear the $20 billion figure.
"The fact that he is talking about numbers is very, very reassuring because it's definitely a point to start the conversation," Soberanis said.
What's more, Biden has proposed expanding broadband service using fast, advanced 5G technology.
The FCC's standard, established over five years ago, is 25 megabits per second download and 3 megabits per second upload.
Agency Commissioner Jessica Rosenworcel has said that's too slow for current usage such as videoconferencing and streaming movies. She and other experts have pushed for a minimum speed of 100 megabits per second.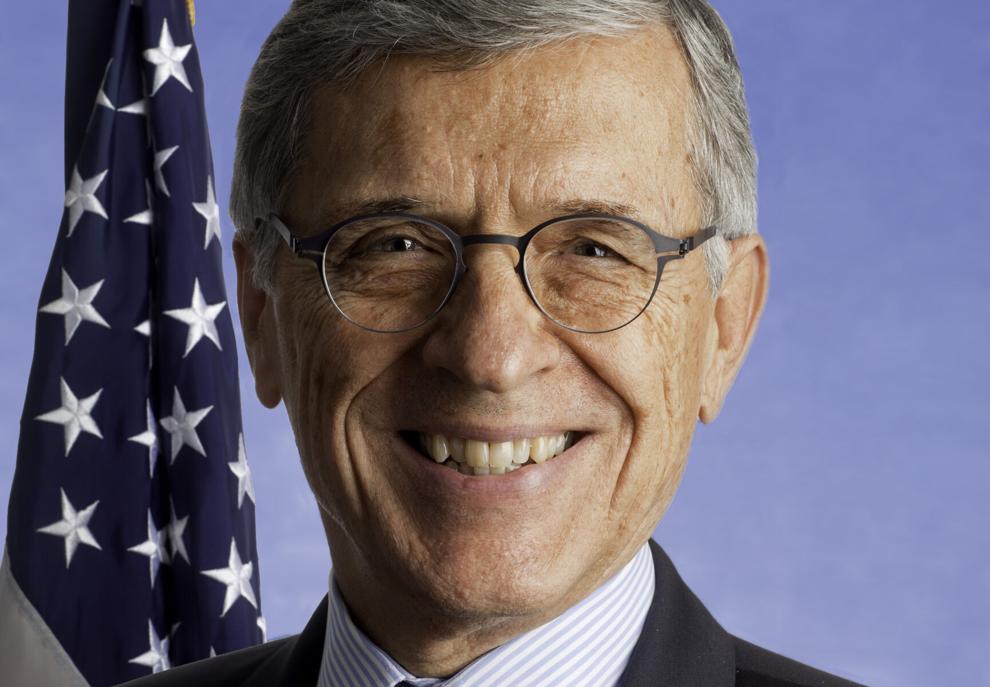 Tom Wheeler, a former FCC chairman appointed by Barack Obama, has proposed expanding broadband by laying fiber-optic cable when possible. Already a conduit for fast internet, fiber's capacity is upgraded through electronics, not through laying new cable.
"If we are going to spend federal dollars, we should first see if it is possible to build a service similar to what 90% of Americans enjoy. To do otherwise will only set us up for another digital divide down the road," Wheeler wrote for the Brookings Institution, where he is a visiting fellow.
Ways to Expand Internet Service into Rural Regions
One way to expand broadband in unserved areas is to let local governments build their own networks. Biden supports that idea, but about half of states have restrictions on municipally owned broadband systems.
The telecom industry supports those rules to stave off competition, according to BroadbandNow, an internet rate comparison website.
Municipal systems are also costly investments that don't always pan out as hoped, according to Jennifer Huddleston, director of technology and innovation policy at the center-right American Action Forum.
Wayne Campbell, president of the Pennsylvania State Grange, believes there's no one-size-fits-all solution for expanding broadband. Running cable might not be the most cost-effective way to serve mountainous areas, for example.
"Money is great as long as you're not throwing money away," Campbell said.
One creative solution he points to is a rural internet cooperative in Mill Creek, Huntingdon County. The group operates a tower that provides wireless internet at speeds up to the FCC threshold for high speed.
Campbell also supports a surcharge on cell phones to raise funding.
As he pursues his agenda, Biden will have an ally in the Democratic-controlled House. But Republicans could retain control of the Senate in the Jan. 5 runoffs for both of Georgia's Senate seats.
Many observers expect that outcome would result in gridlock, but Soberanis said that could be an opportunity to advance rural broadband, an issue that isn't particularly partisan.
For the time being, though, many rural Americans are stuck with less-than-ideal ways to get online.
In September, Farmers Union held a virtual traditional lobbying event, a pandemic-forced replacement of its traditional fly-in to Washington.
Over 400 people participated in the online forum, but many had to do so from their vehicles — parked outside public hot spots, libraries or McDonald's, the only places in their farm communities where they could get Wi-Fi.