ANNVILLE, Pa. — When Tina Forry learned that Risser-Marvel Farm Market made it onto VisitPA's list of 15 roadside farm stands for your fall foliage road trip, she cried.
Tina and her husband, Greg, who run the farm, were happily surprised when friends shared the list with them.
The Forrys have been running Risser-Marvel since 2007, but have been working there since the late 1980s.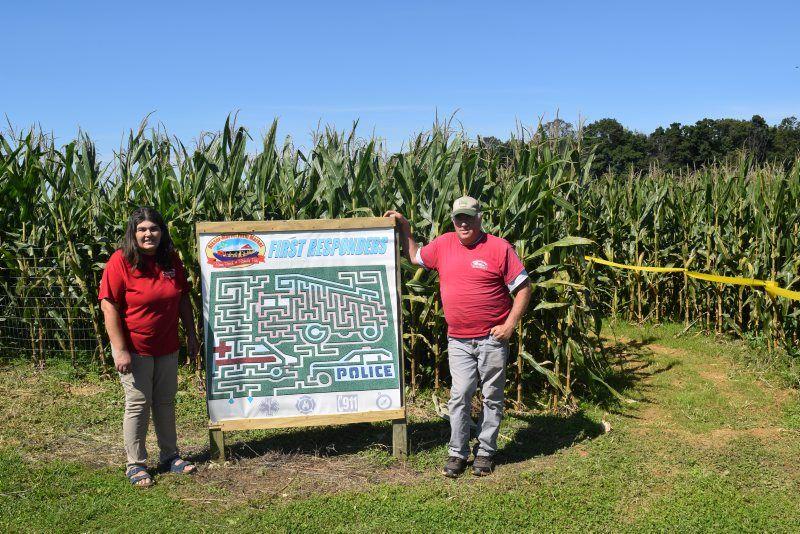 The market is open from April to December, but fall is always the busiest time of year.
Along with selling produce, pumpkins, mums and more, Risser-Marvel also offers a variety of autumn agritainment.
The most popular attractions are the corn maze, hay rides and the pick-your-own pumpkin patch.
The corn maze and hay rides were introduced in 2010, a few years after the Forrys took over from owners Bob Marvel and Evelyn Risser-Marvel.
"That was always kind of a dream of yours," Tina said to Greg about starting the corn maze.
The next year, the Forrys opened their pick-your-own pumpkin patch after a customer mentioned they were trying to find a local farm that offered pumpkin picking.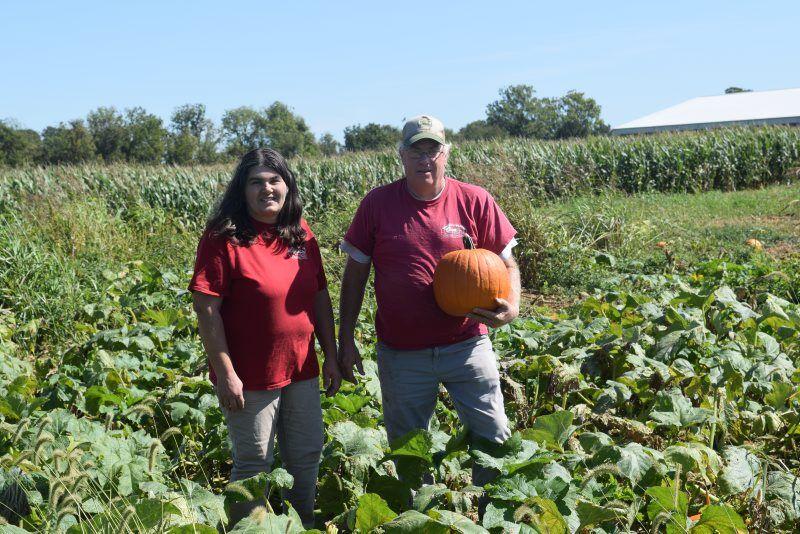 And they've continued to add other activities ever since, including carnival-type games and a large campfire ring.
Inside the market, the Forrys sell produce, baked goods, canned products, eggs, meat and dairy items, and even some crafts and decor.
"I want to kind of make it one-stop shopping," Tina said.
"We go out of our way to have a large variety of stuff here," Greg added, saying they try to get as much as they can from fellow Pennsylvania farmers.
Risser-Marvel grows over 40 acres of produce including strawberries, asparagus, sweet corn, tomatoes, peppers and pumpkins. The Forrys are also considering growing more of their own flowers.
While variety is part of the business strategy, the Forrys want to keep the focus on farming and not venture too far into crafts and decor.
"We don't want to lose that market feel," Tina said.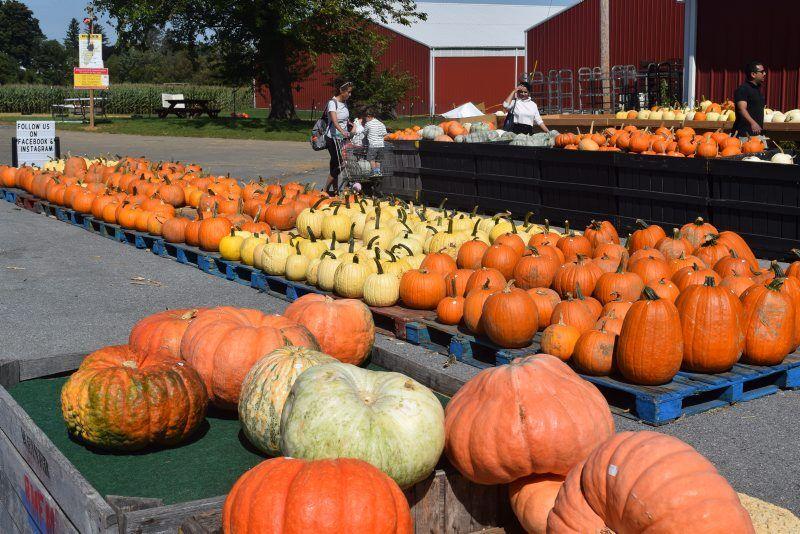 Located outside of Annville along Route 322, Risser-Marvel Farm Market gets its fair share of cars driving by, so curb appeal is a main focus.
Spring and summer bring local flowers that sit outside the market to draw the eyes of passersby, and fall is filled with mums and pumpkins to attract customers.
And once Thanksgiving is over, the market shifts its focus to Christmas, offering pre-cut trees, and wreaths and greenery made by Tina.
While the market is open and busy most of the year, both Tina and Greg agree that this is their favorite time of year at Risser-Marvel.
"This is a good place to be during the fall," Greg said.
How Risser-Marvel Got on the List
VisitPA seems to agree, thanks to a recommendation from Jennifer Kuzo, president of Visit Lebanon Valley.
When VisitPA plans to make lists, they contact the state's destination marketing organizations for them to submit suggestions. Kuzo said that she often suggests businesses from the Lebanon Valley, but they aren't always chosen.
"I guess we hit it out of the park with Risser-Marvel," she said. "I saw this as an excellent opportunity to promote one of our local businesses as well as the whole Lebanon Valley."
Though Risser-Marvel is only one of many farm stands throughout the Lebanon Valley, Kuzo said they attract a lot of visitors who use the Lebanon Valley as "the road less traveled between Hershey and Lancaster."
"Risser-Marvel does such a wonderful job at creating experiences beyond being a market and a farm stand," Kuzo said. "People come there and they love it."
The other farm stands that made the VisitPA list are Dilly's Corner at Centre Bridge in New Hope; Smittie's Pretzels in Dover; Al's Melons in Conneaut Lake; Pletcher's Farm Market in Somerset; Mountain View Acres Plants & Produce in Donegal; Schramm Farms & Orchards in Jeannette; Countryside Road-Stand in Ronks; Ard's Farm Market in Lewisburg; Lewisburg Farmers Market in Lewisburg; Dries Orchard in Sunbury; Jack Bell's Meat & Poultry in Kane; Venango General Store in Venango; Willauer Farm in Quakertown; and Duda's Farm Market in Brownsville.