As a property owner in the small farming community of Lurgan Township, Doug Ketner admits that he has a lot to gain by leasing land to a proposed solar farm.
But he just can't overlook what could be lost.
Ketner owns an 80-acre farm where he raises grass-fed sheep, goats and produce. In November, Ketner said, he was contacted by a representative from Innergex, a developer of renewable energy projects based in Quebec, inquiring if he had an interest in leasing his land for use as a solar farm. Ketner said many other landowners in the Franklin County township have been contacted by Innergex, and he's heard lease offers as high as $1,400 per acre, or $17 per foot to run transmission lines through a property.
"If you rent your farmland here, you'll get $100-$150 an acre, so $1,400 sounds good to some people, but not to me," Ketner said. "You're still giving up your farm. You can't use it for anything else, but you'll still have to pay taxes on it."
According to Ketner, the Innergex representative informed him that the company hopes to lease 1,500 acres in the township, and there is already enough interest from landowners to account for 1,200 acres.
Karine Vachon, senior director of communications for Innergex, said the size and scope of the area being developed aren't fully defined, and discussions with landowners are ongoing and confidential. Vachon added the earliest that operations on the solar farm would commence would be the end of 2023, and the company has yet to apply for any permits from the township.
"We are long-term owners and operators of our projects and strive to have an open dialogue with the communities where we operate our generation facilities through websites, open houses and other communication tools," Vachon said. "We value transparency and respect."
Innergex isn't the first corporation with an interest in constructing a solar farm in Lurgan Township. In 2019, Penn State partnered with Lightsource BP to construct a solar farm that includes more than 100 acres in the township. Penn State purchases the energy produced by the project, and leases are for 25 years.
Robert Boyd, chairman of the Lurgan Township board of supervisors, said the existing solar farm doesn't produce any noise, is hardly noticeable because it's concealed behind a fence, hasn't resulted in an increase in truck traffic, and has not generated any complaints from neighbors.
Because the township doesn't have a zoning ordinance, Boyd said, the only thing required from such projects is a land-use permit and a bond.
"The bond covers what it costs to tear it out and return the area to its natural state. With the current solar farm, there are no concrete pads. They just drove posts into the ground.
"I'd like to see a bond with the new one that's being talked about," Boyd said.
Solar farms can be financially beneficial to the township, he added, because much of the ground isn't suitable for housing development due to the large amount of slate, which makes it difficult to pass a perk test.
The township does have a lot of farms, Boyd said, but there isn't a lot of prime farmland.
"With all the slate in the ground, if we get one drought in the summer the crops are done," he said. "One farmer told me he makes $200 an acre farming. Farmers can't make the $1,000 per acre that they're paying for solar projects."
In regard to the existing solar farm, Boyd said the township did realize more tax revenue from the project, but he wasn't certain of the exact amount.
"There's two more solar farms going in just north of us, and they're 250 and 100 acres. We've had six to eight different solar companies contacting us all the time, but it took six years until the one that's here actually broke ground," he said.
Still, Ketner cautioned against focusing only on the monetary benefits of a solar farm. Instead, he's considering how it could dramatically change the township. Once the panels are installed, the landscape is drastically altered for a very long time, he said, and there's no opportunity to use the land for any other purpose.
As more farmland is lost to solar projects, he said, the remaining active farms have to venture farther to find available ground to rent.
"As long as these leases exist, whether it's 30 or 50 years, the visual appeal of our township is gone. No tractors in the fields, no crops growing and no cattle grazing," Ketner said. "Also, every time you take away farmland, it's a negative long-term impact to the economy because you're also taking away seed sales, tractor and machinery sales, supplies and even the potential to build houses.
"Do we really want to lose the visual appeal of the countryside and the agricultural economy to a solar farm?"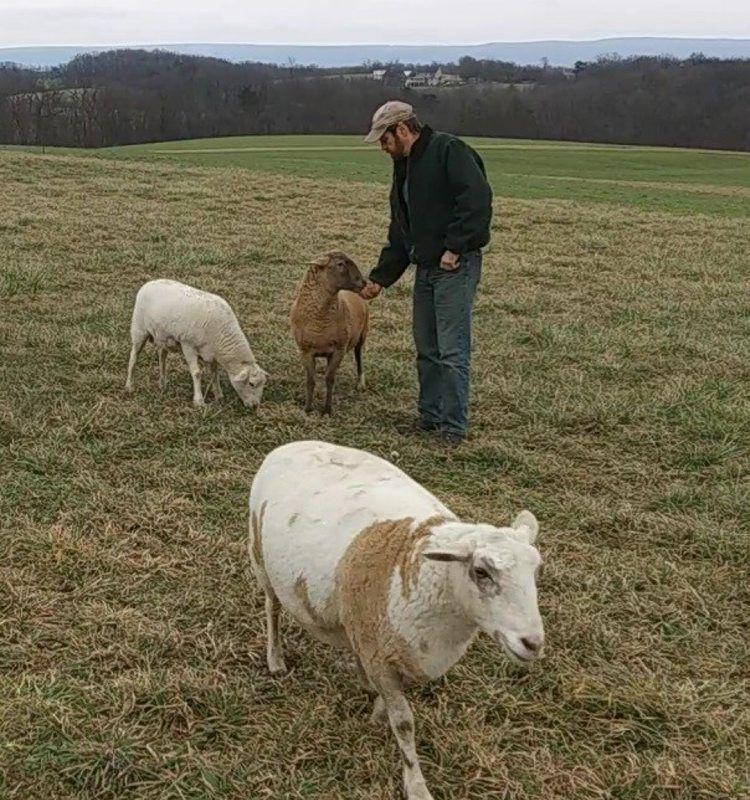 It's a question that more rural communities in Pennsylvania are facing.
According to data from the Solar Energy Industries Association, solar installations for utility purposes in the state are rising. As of last year, there were 395 solar companies in Pennsylvania.
One factor driving the boom in solar is a federal investment tax credit, which was granted a two-year extension by Congress last year. Projects that begin construction before the end of 2022 will realize a 26% credit. The percentage will fall to 22% for projects that begin construction by the end of 2023.
Ketner said it's troubling that money from U.S. taxpayers is being used as an incentive for a foreign company to come in and build a solar project on Pennsylvania farmland. If the government is strongly in favor of solar farms, he added, it should locate them on government-owned property, such as the Letterkenny Army Depot.
Ketner is also concerned about what solar farms will do to property values, saying that facilities are an eyesore where they've already been constructed.
Vachon thinks there is little reason for concern.
"A significant amount of data from public studies have been published, many indicating no consistent negative impacts on adjacent property values for properties near or even contiguous to solar farms," she said.
Still, Ketner is steadfast in his opposition to the project proposed by Innergex and he hopes his neighboring farmers think twice before signing a lease.
"I'm not going to let them do anything on my farm," Ketner said. "There are a lot of 80-100 acre farms in this township, many of them Amish-owned, and this project is going to stretch for a long ways. I don't know why anyone would be so quick to sign a lease and essentially sign off on the next generation of farms."