NEW HOLLAND, Pa. — Marley, a 4-year-old Holstein from Lafayette, New Jersey, and Gloria, a 3-year-old Holstein from Bradford County, Pennsylvania, were named grand and reserve champions respectively on Oct. 30 at the annual New Holland Sales Stables Dairy Cow and Heifer Show and Sale.
Marley was raised by veteran dairy farmer Fred Swanson and his daughter, Aubrey, at Swan-Bro Holsteins and is part of the Swansons' show herd.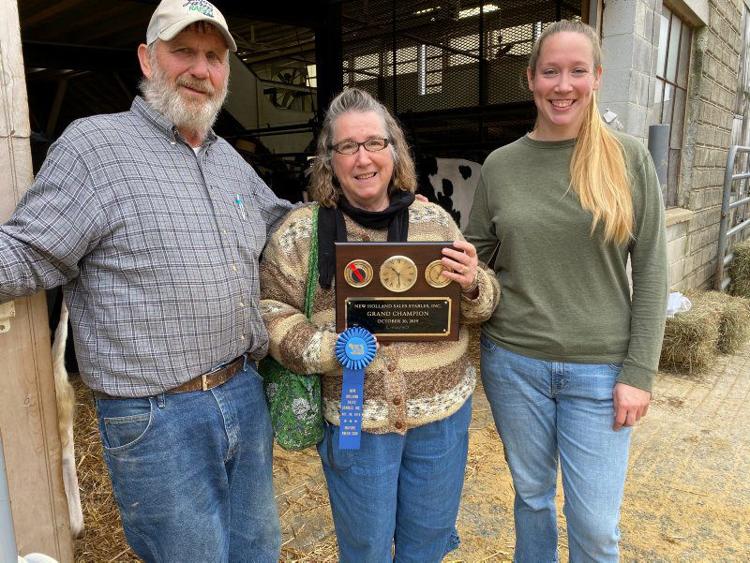 The Swanson family have owned a breeder farm since the early 1990s and raise 45 heifers and 40 milk cows, and 2019 was only their second time at the New Holland Sales Stables.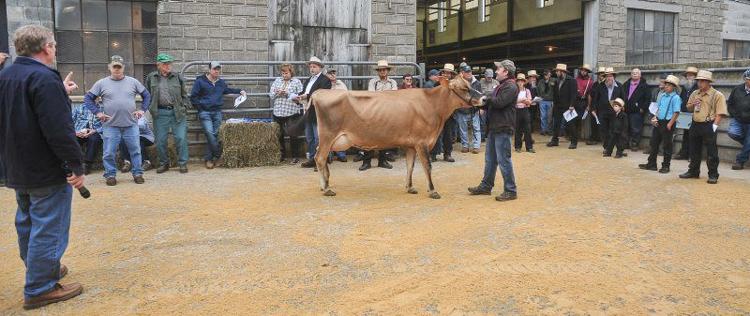 Aubrey, who handled Marley in the judging yard, said she could tell that judge John Burket had his eyes on her Holstein, as well as the eventual reserve champion.
"It can be a little tense in that minute before he makes the final decision," she said.
Tom Comstock, who has been a dairy farmer for 60 years, owns Promise Haven Farm. His 3-year old reserve champion, Gloria, was raised to show.
Marley was sold at auction for $2,000 while Gloria fetched $2,400.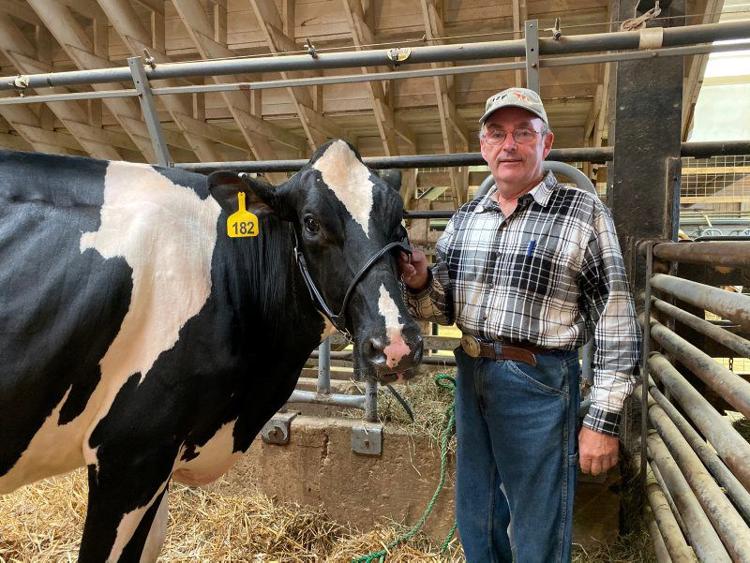 Some 224 cows and 180 heifers were sold.