Vegetables are not just good for your health — they're good for your bottom line.
Pennsylvania veggie growers' sales grew by 33%, to nearly $190 million, in just five years.
Vegetables leapfrogged fruit revenue over that time, according to numbers from USDA's 2017 Ag Census released earlier this year.
This boom in sales occurred as the number of produce operations increased by a modest 6%, and veggie acreage actually declined slightly.
So how are Pennsylvania growers, with an average of 11 acres devoted to produce, making so much more money?
"We tend to be moving toward higher-value crops," said Jeff Stoltzfus, a Penn State Extension educator based in Lancaster County.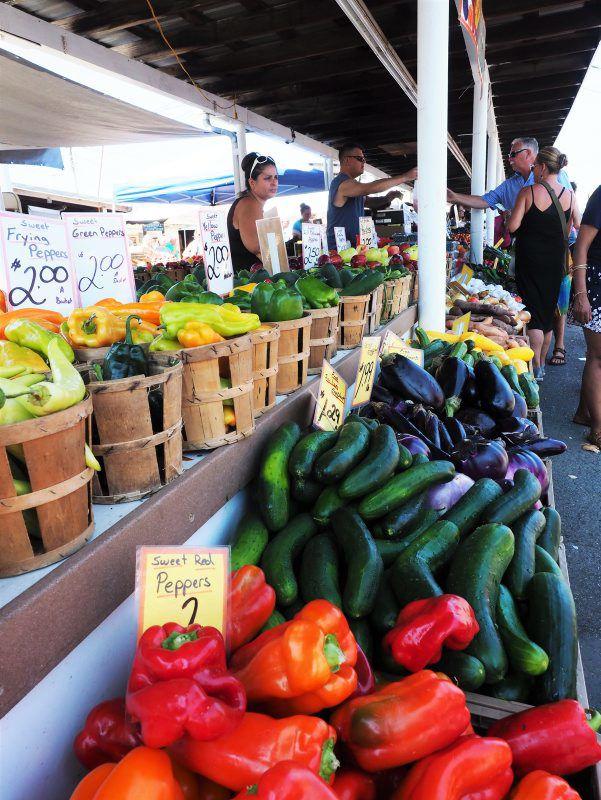 The vegetables with the largest acreage increase since 2012 — pumpkins, tomatoes and broccoli — are all high-dollar products.
In fact, most fresh-market crops increased in acreage. Even that most polarizing of vegetables, Brussels sprouts, has more than doubled in acreage.
At the same time, growers have been cultivating marketing channels, such as direct-to-consumer sales, that pay the most, said Stoltzfus, who grows pumpkins in Chester County.
The crop that saw the biggest decline in acreage, snap beans, is mainly grown for processing on large acreage for a small profit margin.
An acre of high-tunnel tomatoes may be more labor intensive but can generate more money than several acres of snap beans, Stoltzfus said.
Sweet corn, by far the state's largest vegetable crop by acreage, is a special case.
In season, not much sweet corn is imported from other regions. Even chain supermarkets tend to stock mostly local corn.
And because sweet corn grows well in other regions, not much leaves the area either, Stoltzfus said.
Pennsylvania sweet corn acreage has been eroding for 20 years, so growers' best opportunities probably lie elsewhere.
One strategy, Stoltzfus said, is to increase exports of crops that Pennsylvania already exports, such as pumpkins.

Growers could also take market share away from shipped-in produce by extending the production season for tomatoes, greens and broccoli, he said.
Vegetables are farmed in every county in Pennsylvania, but production looks different across the state.
In Lancaster County, many farmers grow produce on small acreage while getting their main income from a dairy or poultry houses, Stoltzfus said.
Lancaster, the largest veggie producer, has 750 growers on 5,700 acres.
Columbia County, home to the largest number of vegetables grown for processing, is second with 89 growers and 4,000 acres.
The average vegetable farm in Columbia County is 58 acres, compared to 8 acres in Lancaster.
Vegetable farms are sprouting up in unexpected locations too.
In Allegheny County, home to Pittsburgh, veggie production has doubled since 2012.
The county now has almost 1,000 acres of vegetables, which puts it not too far behind more rural counties such as Berks and Indiana.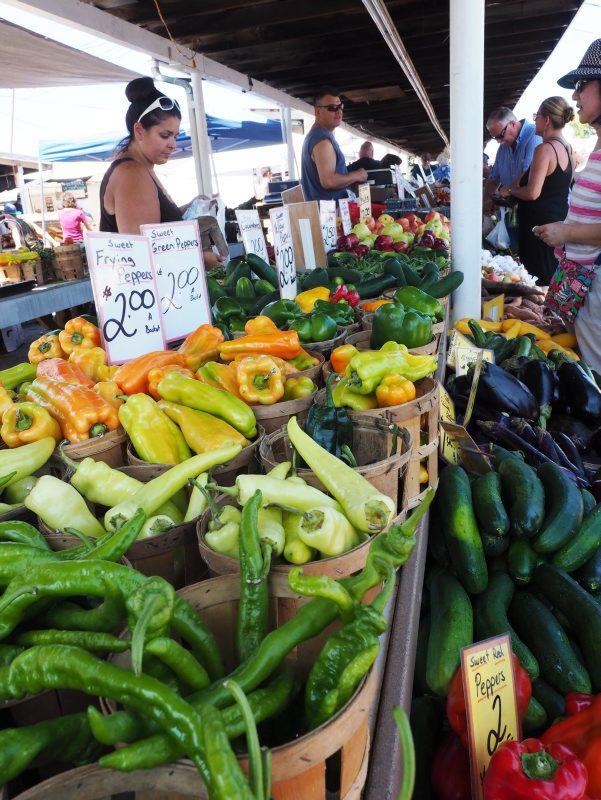 There are some urban growers in Pittsburgh, which is in the middle of the county.
But much of the vegetable production is in outlying areas, such as the North Hills and South Hills.
"Most of the agriculture is at the edge of the county," said Dan Dalton, Three Rivers Hub manager for the Pennsylvania Association for Sustainable Agriculture.
Allegheny County growers are a mix of multigenerational farmers and second-career folks.
Generally, though, they come from a produce background, Dalton said. They don't have roots in other ag sectors like Lancaster growers often do.
Allegheny growers have benefited from the presence of Chatham University's food studies program, and from well run and increasingly numerous markets.
With a major city as the focal point, farmers can usually keep their wholesale delivery routes to a reasonable length, Dalton said.
Restaurants are key customers. Chefs are keen for "anything unique, really," he said. That means heirloom varieties, novelty items and foods associated with ethnic cuisines.
Consumers at farmers markets and community-supported agriculture ventures are more interested in consistency with familiar standbys.
"They like a good cherry tomato. They like a good beefsteak. They like a good beet or some good kale," Dalton said.
The buy-local market appears to be the place for growers to maximize their returns. Restaurants and direct-buying consumers seem willing to pay the prices farmers are asking, Dalton said.
"I have heard some friction or some grumbling around wholesale prices, but I also suspect that that's nothing new," he said.
Pennsylvania vegetable growers have not faced the painfully low prices that other ag sectors, notably dairy, have seen in recent years.
But produce growers, especially the larger ones, can still have trouble finding enough labor, and all vegetable farms are vulnerable to bad weather.
Never was that more evident than last year, when record rainfall led to flooding and disease problems across the state.
This year, much of the rain has come in short storms, with only localized hail and flooding so far.
"That's much better for produce than having a daylong rain," Stoltzfus said.
After the deluge of 2018, high tunnels and other forms of protected growing are looking pretty good to some growers, he said.
Even with the weather, it seems, Pennsylvania growers are finding ways to control production factors — and, presumably, to increase their profitability.