Pennsylvania has plenty of breweries, but not a lot of hops. So a professor, a farmer and a brewer have teamed up to change that.
Alison Feeney, a geography professor at Shippensburg University, has been studying the local craft beer industry for 10 years, but it didn't take that long to realize that Pennsylvania is short on the key ingredient for beer's aroma and flavor.
Most hops used in local brews are grown out of state, shipped from Oregon, Washington, Idaho or Germany.
"In the last decade, we've had small farmers kind of pop up here and there," Feeney said. "It is challenging to grow commercially and compete with those global markets."
To encourage more Pennsylvania growers to consider hops, she developed a course to teach prospective farmers the ins and outs.
Pennsylvania was home to a mere 17 farms growing hops on just 21 acres in 2017, according to USDA's Census of Agriculture. But that number is an increase from 2012, when there were only two hops farms on record in the state.
Those numbers don't take into account breweries that grow small amounts of hops — usually less than a quarter of an acre — that go directly into their beers.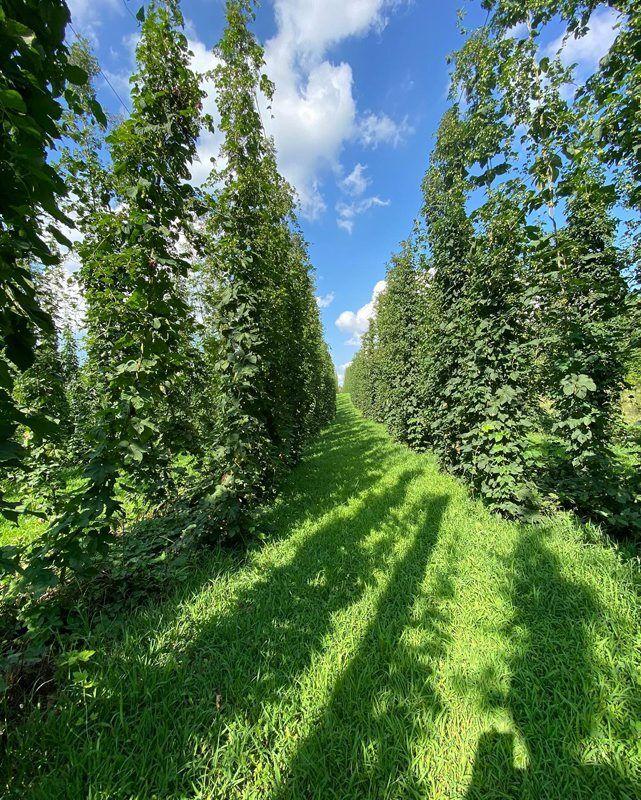 Feeney is teaching the course, which is funded by a $60,000 Specialty Crop Block Grant from the PA Farm Bill, with hops farmer Michael Reifsnyder of GEMS Farm Hops in Carlisle and brewer David Kozloski of GearHouse Brewing Co. in Chambersburg.
Classes are virtual at the moment, but in-person sessions are expected to start this spring. At that point, students will visit GEMS Farm and GearHouse Brewing to see how hops are grown on trellises and what equipment is used for harvesting and pelletizing.
"I'm hoping people get a good understanding of what hops are, how you grow them," Reifsnyder said. "So that they know up front if this is something that makes sense getting into. I just want them to really be educated on what the whole hops program is."
Growing hops isn't an easy process, even at a small scale.
"It's really a short season, but it's pretty labor intensive," Reifsnyder said.
GEMS Farm is a full-service operation. It grows, pelletizes and delivers the hops. Reifsnyder said his farm is one of the few like it in Pennsylvania, and he would like to see more growers join him in the industry.
"For the most part, we're almost nonexistent, really," he said. "We're pretty much on our own. Hopefully that will change over the years."
Feeney expects the course to build interest in the budding commodity.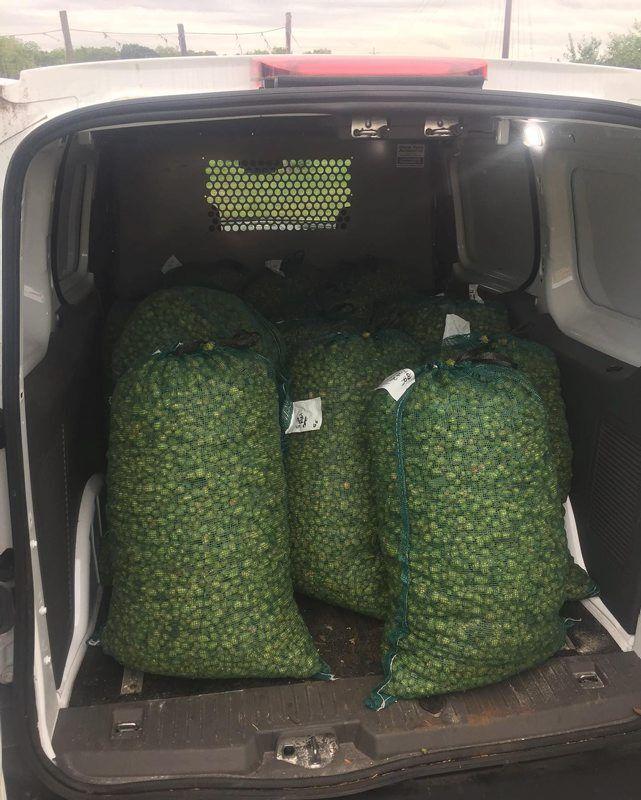 The current class of 25 students includes farmers looking to diversify, farmers interested in agritourism opportunities, and people looking at starting breweries.
Classes are recorded, so new participants are welcome.
The course will culminate with a roundtable with brewers and farmers at a local brewery. Graduates will receive their own rhizomes to start growing hops.
Feeney thinks the curriculum has a bright future, adding that Shippensburg is developing a brew science course.
"We have about 400 breweries in the state, and all of them come from different backgrounds," Feeney said. "Very few of them actually have any real training in it. There's not a lot of local training. What we're trying to do is fill those industry needs."
Small, local brewers prefer to source local hops, Reifsnyder said, and as local breweries grow, the demand for local hops will grow as well.
"What I'd really like to see is all brewers at least carrying something on tap all the time that is made with hops out of Pennsylvania," he said.