EAST EARL, Pa. — African swine fever can be spread by ticks and wild boars, but if it shows up in Pennsylvania, it will probably be because humans brought it here.
That means strategies to keep diseases out of farms are as important as ever.
"Biosecurity is really the armor that protects a farm," said Kevin Brightbill, the state veterinarian.
He spoke at an African swine fever meeting on Sept. 7 at Shady Maple sponsored by the state pork industry's Strategic Investment Program.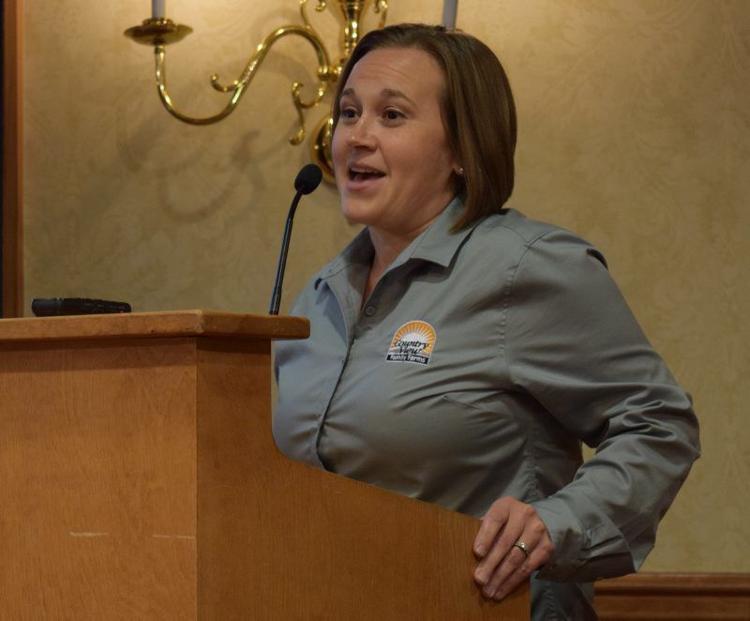 African swine fever has been known in Africa for a century, but in the last 18 months, it has been found in 23 countries in Europe and Asia. It hasn't been found in the Americas.
The pain has been particularly great in China, the top pig-producing nation, where the disease has been found in every province and locals say they have lost about 40% of their sow herd.
Farmers are pulling gilts out of the finishing process and breeding any females they can find just to keep production going.
"There's not enough gilts in the world, literally not enough gilts in the world right now, to supply China for what their needs are," said Jon Van Blarcom, a veterinarian at Four Star Veterinary Service in Elizabethtown.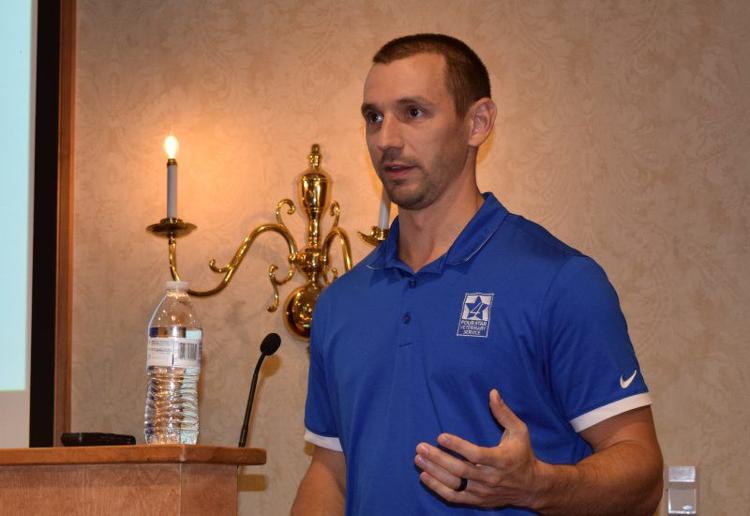 Van Blarcom often works abroad and has responded to two African swine fever outbreaks on Russian farms. Since July, he has been to Russia twice and China once.
The Chinese don't want to waste the infected meat, so it's going into commerce.
While swine fever doesn't sicken people, this practice ensures the disease will spread across the country.
"China is not going to eliminate this virus any time soon," Van Blarcom said. "I would expect that it's going to be endemic for decades."
With swine fever raging around its farms, the Russian company Van Blarcom works for has been tightening its rules about what can come from the "dirty" outside world into the "clean" zone where the pigs are.
At important sites such as sow farms, workers now have to change their clothes twice on the way in.
At the guard station, they quickly change into farm clothes that have no pockets. They proceed to a shower and then put on work duds.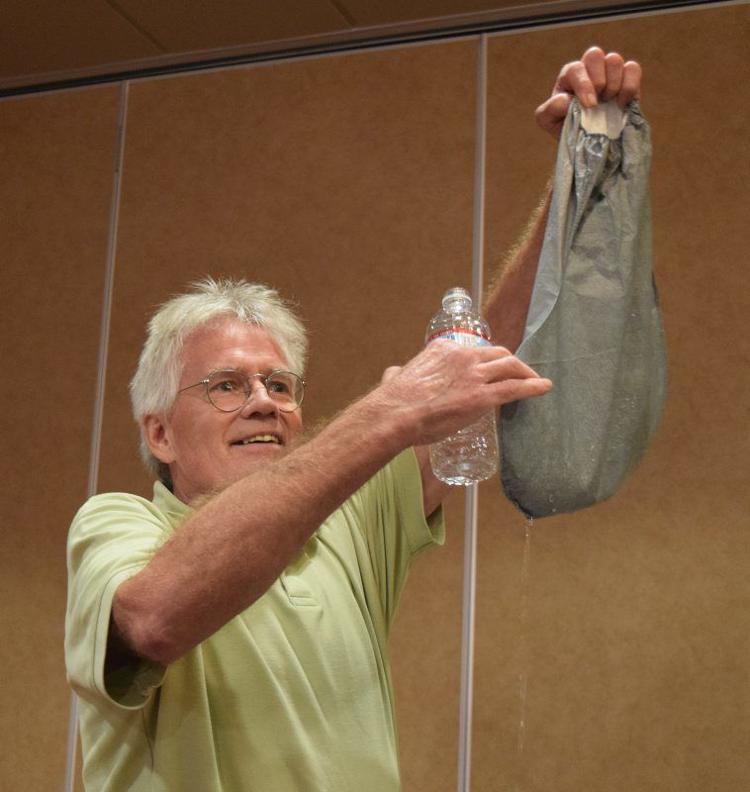 The barn complexes are surrounded by fencing, which is sprayed monthly with an insecticide. Should a wild boar drop off a tick at the edge of the farm, Van Blarcom doesn't want the pest getting in.
Porous materials are also a no-no. Bottles of medication are removed from their cartons before being brought in.
Back in Pennsylvania, Country View Family Farms hasn't placed fences and security guards around its operations, but the producer of Hatfield Quality Meats is watching its biosecurity too.
Trucks that move market hogs never carry pigs at earlier stages of production. There's another fleet dedicated to moving weanlings, feeders and cull sows, said Jessica Risser, the company's animal health and welfare manager.
The truck wash facility has two bays so that one can be dedicated to disease-positive rigs if necessary.
Afterward, a drying unit raises the trailers' temperature to 160 degrees for 10 minutes.
"That's especially important in the wintertime when it's not going to dry naturally outside," Risser said.
At the farms, workers are no longer allowed to bring uncooked pork to work.
Staff had been bringing in raw pig products to fix meals for their team on a stove in the break room.
Some of the Russian farms that Van Blarcom serves have taken a more extreme tack, providing their employees with lunches that don't include pork at all.
"I want us to eat pork because that's what we're raising," Risser said.
The company has a lot at stake.
Building a 5,000-sow farm costs $15 million-$20 million, and an outbreak of a major seasonal disease can cost $3 million.
"It's everyone's responsibility in biosecurity to hold each other accountable," Risser said.
That's an important message as researchers add to the possible ways that African swine fever may spread.
Many European farms use bedding for their pigs, and scientists are concerned that infected wild boars may be contaminating the bedding before it gets to the farm, said Paul Pitcher, a USDA veterinarian.
Stable flies and horse flies could bite infected pigs, fly to other farms, die, and be eaten by other pigs.
Houseflies could spread the disease by carrying bits of infected manure on their legs, Van Blarcom said.
Rodents might also be transmitting the disease when they eat dead pigs, but little research has been published on that risk so far, he said.
With the disease risk looming, the most important thing that farmers can do is make sure they have a biosecurity plan and follow it.
A biosecurity plan will also be important should the disease show up in the U.S. Farmers with plans stand the best chance of being approved to move pigs out of disease control zones, said Brightbill, the state vet.
The Strategic Investment Program, or SIP, which funded the pork meeting, is sponsoring a series of workshops this fall to help farmers develop these plans (see sidebar for more information).
SIP is a voluntary initiative formally organized in June. While the mandatory pork checkoff dollars can only be used for a few purposes, such as research and education, SIP checkoff-style funding can also be used for lobbying efforts, said moderator Jessica Darr, assistant vice president at PennAg Industries Association.