Workers are expensive and in short supply. That's the biggest challenge that agriculture is facing in the new year, according to the ag secretaries of the Mid-Atlantic states.
"We are not immune to the Great Resignation," said Russell Redding, Pennsylvania's ag secretary.
Redding discussed the workforce issues of farms and food processors with the ag secretaries of Delaware, Maryland and New Jersey during a Jan. 6 virtual meeting of the Philadelphia Society for Promoting Agriculture.
Farming is far from the only industry that has struggled to attract and retain workers during the pandemic. A wide-open job market has enabled many people to improve their pay and working conditions by switching jobs or industries.
But the recent trend has exacerbated agriculture's longstanding difficulties with attracting workers.
Ag jobs can be physically demanding and relatively low-paid, making them undesirable to many Americans.
The worker shortage has led to some New Jersey produce fields going unpicked. And for the workers farmers can get, labor costs are rising faster than most crop prices.
"There's a big, big squeeze" on farmers, said Douglas Fisher, New Jersey's ag secretary.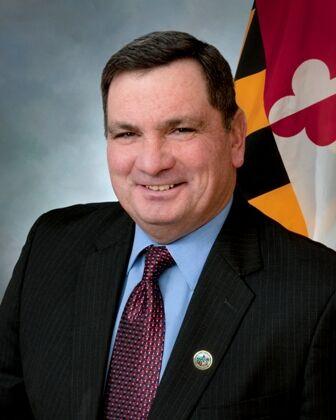 Mid-Atlantic produce growers were already at a competitive disadvantage because they must pay higher wages for H-2A visa workers than growers in Southern states do.
The East Coast produce market encompasses both regions, so even a few dollars' difference hurts Northern farmers' ability to compete on price, said Joseph Bartenfelder, the Maryland secretary of agriculture.
The Department of Labor has set Maryland's H-2A baseline wage at $15.54 an hour, compared to $14.16 in Virginia and $11.99 in Georgia.
On Delmarva, the biggest challenge has been staffing poultry plants.
Early on, "it wasn't just that the labor force was sick and out of work," Bartenfelder said. "It was that they feared getting sick if they came to work."
Health precautions needed to be implemented in the plants. And once COVID-19 vaccines became available, information on the shots had to be provided in four or five languages.
To overcome workers' reluctance about the shots, plants brought in whole families to get vaccinated together, said Michael Scuse, Delaware's ag secretary.
Unfortunately for farmers, labor costs are spiking at the same time as prices for fertilizer, machinery and seed.
Farmers are being quoted prices 300% above last year's, which increases the cost of corn production by hundreds of dollars per acre, Scuse said.
"The input costs are infinite right now, and we don't have any kind of idea on where the cap's going to be on that," Bartenfelder said.
With such a small margin for error, farmers should re-evaluate what they produce and why they produce it, Fisher said.
The ag secretaries see several ways to ease the labor shortage.
Maryland's seafood industry would benefit from expanded availability of H-2B visa workers. Some crab packinghouses have not been able to open because these foreign workers are hard to come by, Bartenfelder said.
While H-2A does not have a cap, the number of H-2B workers is limited to 66,000 per fiscal year.
Fisher is seeking bolstered funding for fruit and vegetable growers in the 2023 Farm Bill. Produce is a key part of addressing food desert and food justice concerns, but when people hear the term "specialty crops," they assume the sector is trivial, he said.
To address workforce needs over the long term, Pennsylvania has been developing ag apprenticeships and has launched the Commission for Agricultural Education Excellence, Redding said.
Still, public policy can only do so much to bring workers to fields and packinghouses.
"It's not government that's going to be able to provide those answers, frankly," Fisher said. "It's more the market forces."
This story has been updated to correct information on the H-2A and H-2B visas.