It's a chilly morning here in Looking Glass, Oregon.
We're camping in a field behind the home of an old high school friend. He moved out here from Pennsylvania years ago, works as a chemist but also has a small vegetable operation on this 5-acre plot. He intends to plant grapes here in the fall, but for now it's an excellent place to park an RV.
I just made coffee on the camp stove. It's a little strange to be wearing layers of flannel shirts, long pants and warm socks in the middle of July, but I can see my breath as the sun slowly climbs up from the horizon. My wife and kids are still nestled in the RV behind me, although my wife has to get up soon for her morning meetings.
One of the challenges of this trip has been keeping her connected to Wi-Fi so she can work full time from the road as well.
Looking Glass seems like a fitting place to reflect on our trip. There are a couple big things that stand out for me from our journey so far.
The first is just how big and beautiful this country is. We have literally traveled from sea to shining sea — from the barrier islands on the Mid-Atlantic coast to the rocky coves of the Pacific Northwest. From the Piedmont to the Appalachians, across mighty rivers and great plains, through the Rockies and the deserts, to the forests fires and farmland of the West, we've traversed the grand open space and witnessed the natural beauty of America.
A Country Curious About Hemp
Besides the physical beauty of America, there has been another beauty that I can't quite describe, but it has to do with the people we've met along the way. I try to talk to as many people as I can — when I'm filling up the tank at a gas station, I'll strike up a conversation with someone at the next pump, or the cashier at a grocery store, or our neighbors in the campground.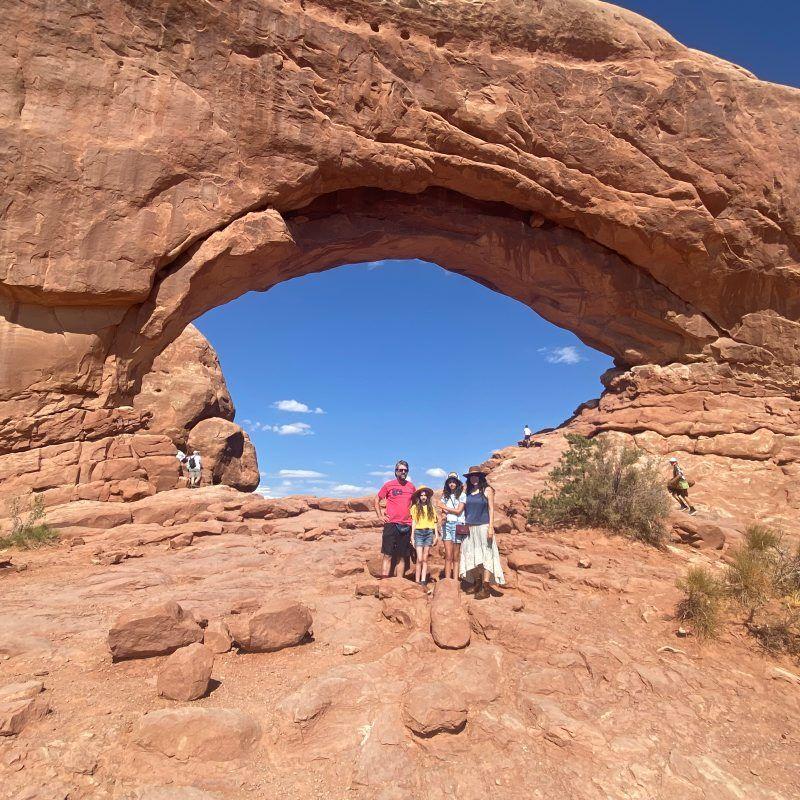 A giant RV with the Lancaster Farming Industrial Hemp Podcast logo plastered on the back is sort of a conversation starter. People are curious about what we're doing and why.
When I tell people that I'm traveling around talking to hemp farmers and processors and entrepreneurs, they light up — the deli guy at the Kroger in Kentucky, the campground attendant at the KOA in Colorado, the trucker at a coffee shop in Kansas. People are curious and excited about hemp, and most people can't understand why we're not already making our consumer goods out of hemp.
They like to tell me what they know about hemp, how in the old days we made rope and sails from hemp, or how Henry Ford built a car from hemp in the 1940s, or how the pioneers made homespun clothing from hemp. When I explain that all of these things and much more are entirely within the realm of possibility, but that we lack the infrastructure for robust processing and supply chains, they just sort of shake their heads.
And when I talk about hemp's ability to remediate soil and sequester carbon from the atmosphere, they are even more interested yet surprised that it's taken so long to get this industry off the ground. Me too.
Last week, at the Mesa Verde KOA, I was under the gun to get my story written and sent off to my editor before we had to check out of the campground at 11 a.m. Around 11:30, as I was clacking away on my keyboard at the picnic table at our camp site, Tracey from the main office drove up on a golf cart to see why we hadn't checked out yet. Turns out she and her husband are from Pennsylvania, had moved out to Colorado many years ago, and have friends back home who read Lancaster Farming. Small world.
I told her about the tour and what I was working on. I gave her a Hemp Tour hat, a T-shirt and a copy of the paper. She let me stay a little longer to finish up.
Adventures in the West
When we finally got on the road, we drove to the ancient Pueblo cliff dwellings at Mesa Verde National Park. Fifteen hundred years ago this place was a thriving community of indigenous people living on the mesa in houses built into the cliffs. The conditions were harsh to say the least, and it's a stunning example of the resilience of people and how there's not much we can't do when we work together.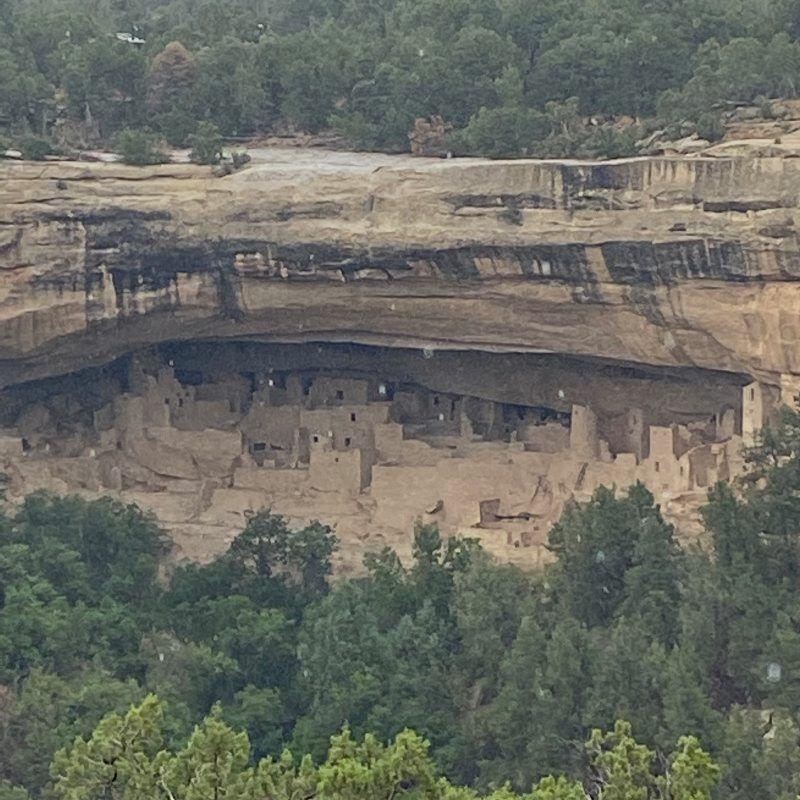 From Colorado we took U.S. Route 191 north to Moab, Utah, where we stayed at another KOA campground. Just as we were arriving, a giant storm appeared before us in the desert, and we rode that storm into town with 70 mph winds, extravagant lightning and actual tumbleweeds.
We camped two nights in Moab, trying to decide if we should go north to California like we had intended or if the huge wildfires burning along our proposed route would be enough to make us change course. We considered backtracking through Colorado, avoiding the fires and heat as much as we could.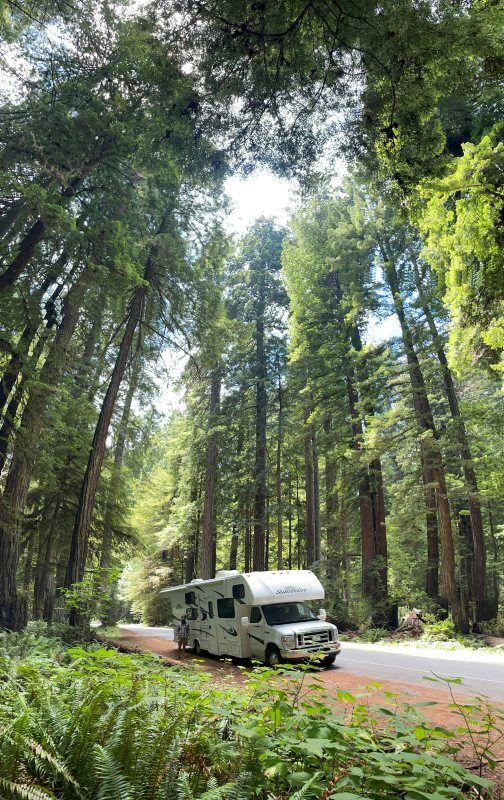 But there was something calling us to California. Was it the Pacific Ocean? Was it the giant redwoods? I think it was both.
From Moab, we headed north through Utah, took a left at Salt Lake City, and rolled into our campsite in eastern Nevada around midnight, and rolled out again just after dawn. That was this past Saturday. We drove all day, stopping for lunch near Reno and then pressing on to Sacramento.
We were headed to Fieldbrook, Humboldt County, California, where the redwoods meet the ocean, but there was a giant forest fire smack dab in the middle of the quickest route, so instead we headed south a little and took Interstate 5 north, avoiding the fires. We could see plumes of smoke on the horizon. The landscape around Sacramento was crisp and brown the way Pennsylvania can get after a very dry fall.
After driving 15 hours across the desert, we knew that crossing the mountains to the coast in the dark was asking for trouble, so we camped at an RV park along the Sacramento River near Redding.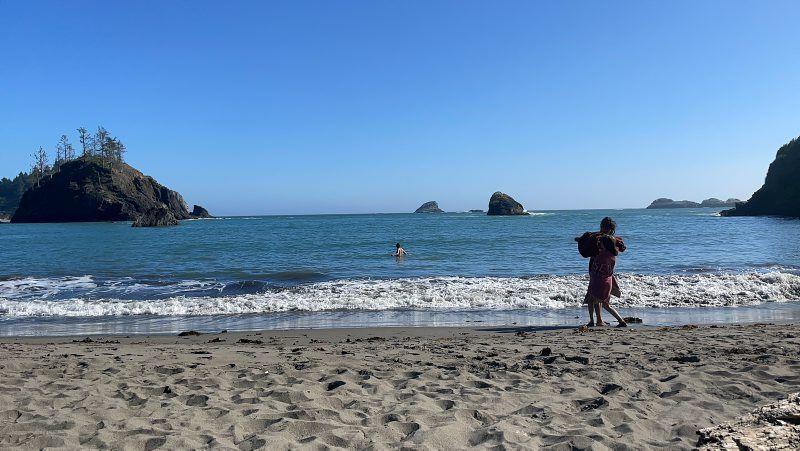 In the morning we made our way across the mountain range into Humboldt County — three hours of white-knuckle driving through steep and treacherous mountain passes with California sports cars whizzing past. Harrowing. That's the best word to describe what it's like to drive a giant RV through mountain passes.
We stayed with some Pennsylvania transplants, Lisa and Clark, who moved out from Berks County about 10 years ago. They let us stay in the yurt on their property and they let us borrow their car to drive out to the Pacific coast two miles away.
The water was chilly, but I swam in the ocean and my kids played in the surf while my wife strummed the ukulele on the beach. Not sure how this could have been more perfect.
We stayed in the yurt for two nights. This gave my wife a chance to catch up on her work and me to edit and publish podcast interviews from Colorado. Our hosts were gracious and generous and they made us feel at home, exactly what we needed after so many days on the road.
The Road Going Forward
We left Tuesday morning, headed up the coastal highway toward Oregon. We were warned that the highway was closed for construction from 7 a.m. to noon, and 3 to 7 p.m., at a place called Last Chance Grade, just south of Crescent City, so we had to time it just right or we'd be stuck.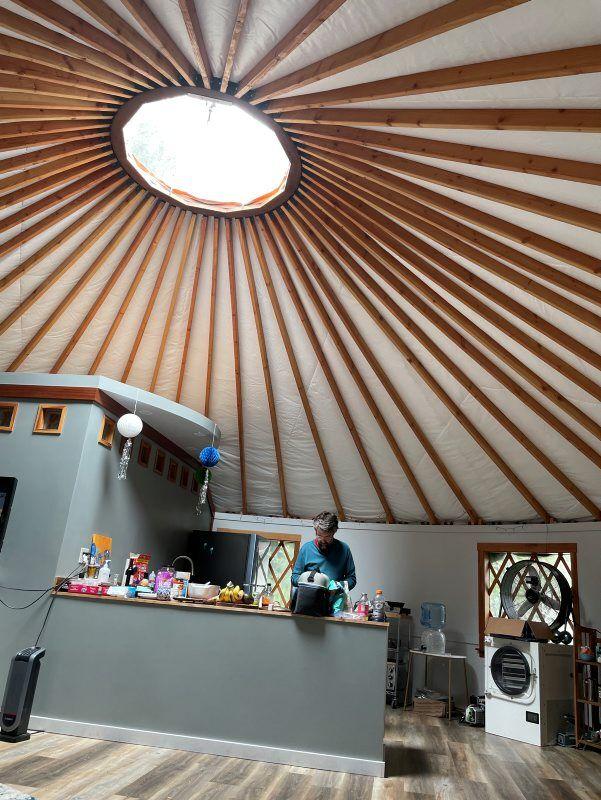 We gambled with our time a little bit when we stopped at Prairie Creek Redwoods State Park to see the giant trees, but luck was on our side and we made it through Last Chance Grade at 2:59, just in the nick of time.
From Oregon, we'll travel up to some fiber and grain operations in southern Washington, and then make our way to Fort Benton, where there will be a gathering of what Ken Elliot from IND HEMP calls "the movers and shakers" of the hemp industry.
Next week I will report on that. Then we'll start to make our way home, stopping in Lancaster County, Nebraska, for a hemp event at the University of Nebraska-Lincoln.
The last stop on the tour will be in New Castle, Pennsylvania, at the Project PA Hemp Home, a house built from hemp.
I know I speak for my entire family when I say we are all looking forward to getting home.
New Holland Agriculture and National Hemp Association are proud sponsors of Lancaster Farming's National Hemp Tour.