The National Hemp Tour has finally come to an end. We pulled into our driveway last Thursday afternoon (Aug. 5). I am writing this update from the comfort of my home office in Chester County, Pennsylvania.
Last week, I was writing from a campground in Rock Island, Illinois, and we had a big day of driving ahead of us — nearly 600 miles. GPS said it would take about nine hours, but it was slow going on Interstate 80 near Chicago, and we finally arrived at our campsite in western Pennsylvania around 1 a.m. There was much cheering from my crew as we crossed the border into the Keystone State.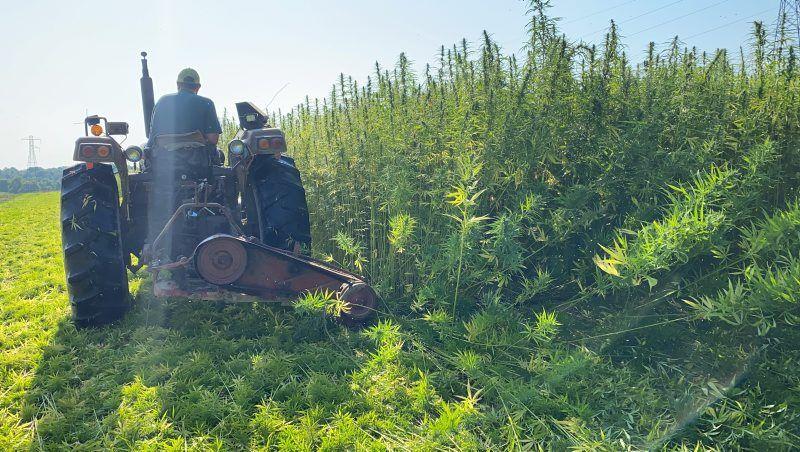 We had no time for coffee and breakfast on the camp stove in the morning. We were scheduled to be at Herm Cvetan's farm by 8:30 a.m. to witness a hemp harvest.
The Lawrence County farmer grew about 8 acres of fiber hemp varieties for DON Enterprise, a nonprofit organization in New Castle, Pennsylvania, that works to provide housing and employment to people with disabilities. DON is the second-largest employer in Lawrence County.
DON is exploring hemp production as a means to grow the raw materials needed to build housing.
After the harvest, we drove into New Castle to the site of DON's Project PA Hemp Home, a residential home where the walls have been stripped down to bare studs and rebuilt using a thick application of hempcrete, a simple mix of lime, water and the woody core of the hemp fiber stalks called hurd.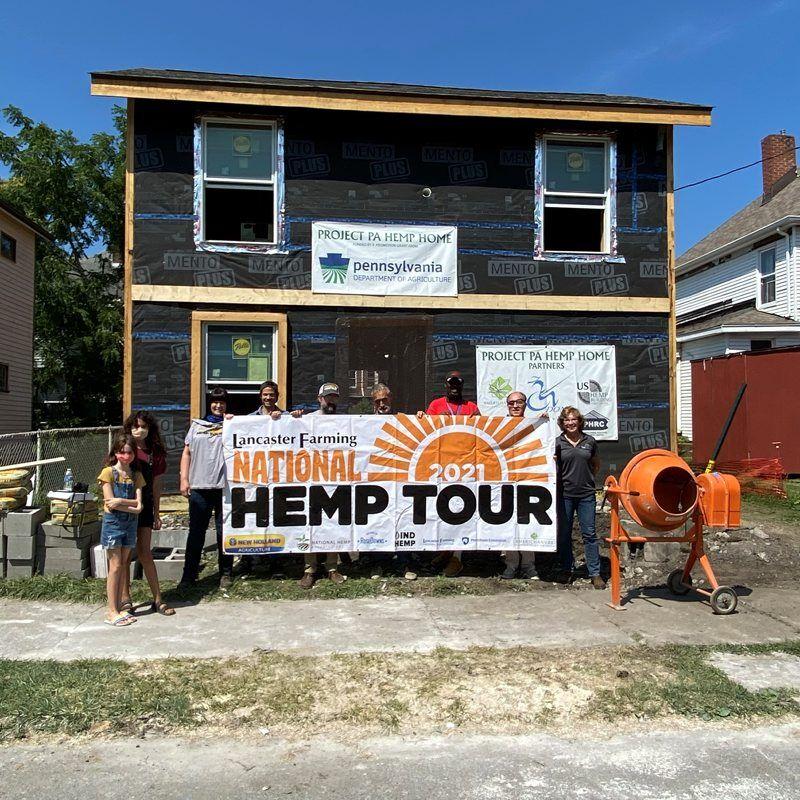 The hemp home is partially funded by a commonwealth specialty crop block grant from the Pennsylvania Department of Agriculture.
The house is still under construction, but when you walk into the building, you can immediately feel the difference that hemp walls make. It was a hot August morning, but inside the air was cool and smelled fresh, unlike some new construction that smells like Tyvek and formaldehyde.
The house was bustling with people when we got there, and the folks from DON were excited that we chose their house as the final stop on our tour. They invited local officials and news media, and as soon I my family exited the RV on Spruce Street, we were shaking hands with New Castle Mayor Chris Frye and being interviewed by Chandi Chapman from Action News in Pittsburgh.
But the real story in New Castle is DON Enterprise's effort to use hemp to build housing from a renewable agricultural resource, which in turn gives farmers a new crop in their rotations of corn and soy, and could potentially revitalize this small Pennsylvania town economically as DON develops the processing capacity, supply chains and downstream markets for hemp.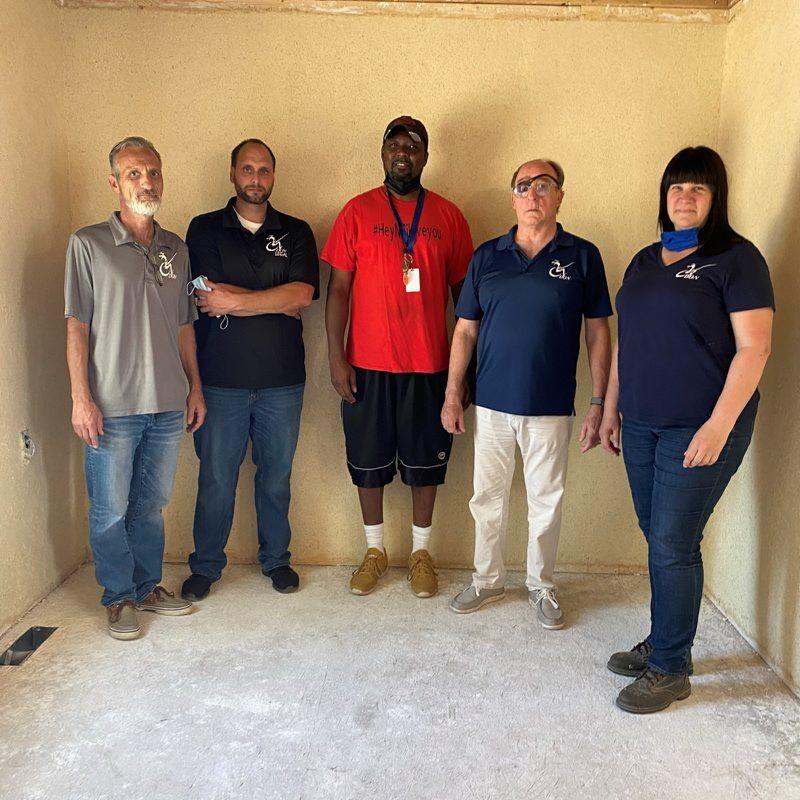 It hasn't been determined who will be living in the hemp home once it's finished, but Lori Daytner, DON's vice president of program development, says "this is part of our affordable housing program, which targets folks who have a disability and are low income."
By late morning, Heather and the girls and I were back in the RV and headed down the Pennsylvania Turnpike, wondering what it would be like to be home after being away for six weeks.
Willie, our dog, was excited to see us and immediately forgave us for leaving him home with my house-sitting nephews. Our gardens and flower beds were a little unruly, but there were four big, ripe tomatoes waiting for us on the vine.
At the big send-off event at Penn State's research farm back in June, Pennsylvania Agriculture Secretary Russell Redding called the trip "a journey of discovery," and indeed it was.
We not only discovered what the fiber and grain side of the hemp industry looks like all across the country and the good people of America who are passionate about making hemp happen, we also discovered much about ourselves — what we are are capable of, how we rise to face challenges, and just how important it is to have faith.
The trip may have ended, but I have a feeling that the journey is just beginning.
New Holland Agriculture and National Hemp Association are proud sponsors of Lancaster Farming's National Hemp Tour.