Leonard Grasso was in his house relaxing with a cup of coffee. It was 5:30 p.m. on Sept. 1, the end of a long workday. He had secured the greenhouses on his Mullica Hill vegetable farm, like he always does when there's a severe rainstorm in the forecast.
The evening, at that point, was familiar.
What unfolded a few minutes later was unimaginable.
"I was still upstairs (in the house) and I heard the weather had become very calm. Earlier, I heard wind and some rain, and all that died down to a whisper," Grasso said. "You couldn't hear anything outside, and I went 'oh no.'"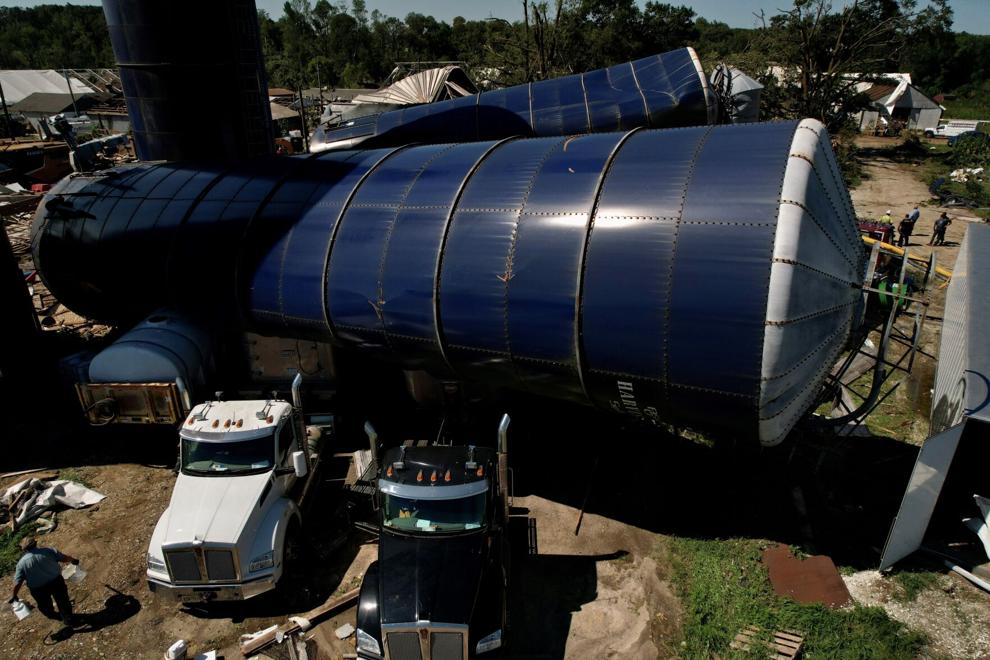 Grasso and his wife headed for safety in the basement.
"We held onto each other and said what we had to say to each other. It was very scary at that point, because then the winds became dramatic, and heavy rain began pelting the house within seconds," he said.
The couple emerged to find the garage roof from a neighboring farm in their living room. They also quickly realized the extent of damage to their own farm. The outbuildings — including the greenhouses, the packing house, a recently remodeled cooler and sheds — were destroyed.
Grasso's father, Angelo, also lives on the property. His house, just a few yards away, was damaged, but the foundation was still intact.
"As I scanned to the right, they were all gone. And further to my right, my wife and I saw the tornado leaving us," Grasso said. "I can only describe it as an angry, hungry animal that danced away from us with no remorse."
How Ida Came to the Mid-Atlantic 
The National Weather Service reported the storm as an EF3 tornado, which can have wind speeds as high as 165 mph. The wind that ravaged Mullica Hill ranged between 111-129 mph.
Steven Decker, a professor of meteorology at Rutgers University, said the tornado was all about Hurricane Ida's wind position.
A few days earlier, Ida hit Louisiana full force before moving toward the Mid-Atlantic region.
"The wind field around the hurricane went on the right side, which is when Ida turned to the northeast — the right side of the storm," Decker said.
Timing was a key element to the tornado's formation in the Mullica Hill area.
It was an overlapping of afternoon humidity, heat and a spin in the winds, which lifted air off the ground — the perfect breeding ground for violent weather.
"It's not typical. We are often on the left side of the storm," Decker said. "A lot of things came together just right, it's rare to get something like this in New Jersey."
Dan Tomaso, an ABC27 meteorologist in Harrisburg, Pennsylvania, said the Mullica Hill tornado was not the normal twister that hits the Mid-Atlantic. The region's past tornadoes have only lasted for a few minutes and the damage paths are small.
"This tornado was four football fields wide at its biggest point and went over 12 miles in 20 minutes. This was a very scary and rare tornado for the region," he said.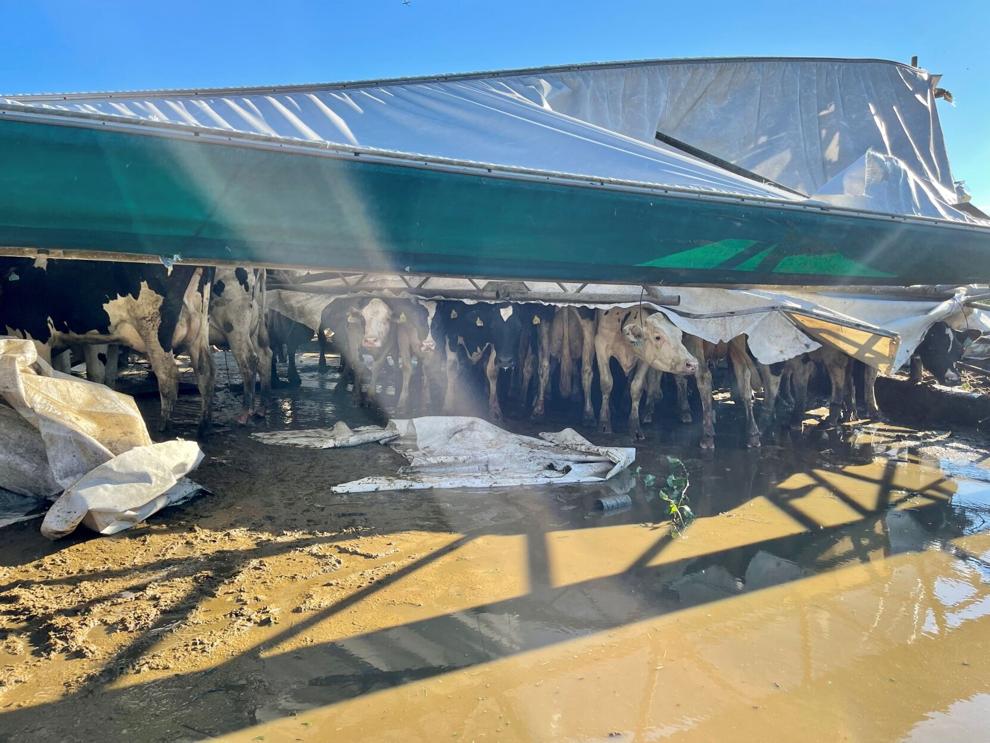 Until All the Cows Come Home
Eric Eachus of Wellacrest Farms in Mullica Hill is still searching for 20 cows that disappeared from his family's 1,400-head dairy herd.
"We don't know where any of them are," he said. "They are not here and none of our neighbors have seen them, so I have no idea."
Decker noted a tornado of this size can move a train and toss cars. He said fish often get moved during a storm of this magnitude. While he doesn't know the weight of cattle, he doesn't think they would get swept up in the funnel.
Eric Finkenbinder, a beef farmer and ABC27's chief meteorologist, thinks it would be nearly impossible for a cow to be lifted into air because of their low profile and weight.
"Cattle can get flustered during stressful situations. My guess is they are not far away, just hiding in a quiet area somewhere in a small woodlot or hollow. If you find one, you will probably find them all," Finkenbinder said.
They had Little to No Warning 
The tornado hit Wellacrest, New Jersey's largest dairy farm, with no warning.
Eric's uncle stepped out of the farm's mechanical shop to call it a day when he spotted the twister. With little time to react, he jumped into the shop's concrete grease pit and watched as sheets of metal were ripped from the structure, Eachus said.
The storm killed 10 of their cows, which Eachus felt was a remarkably low number.
"That's the silver lining. Not one person was hurt," he said.
One hundred and twenty cows were trapped under steel trusses in the collapsed building, and it took about 14 hours to free them.
Dozens of neighbors helped corral about 750 cows into makeshift outdoor pens, working in the pouring rain until 3 a.m.
A week later, the Wellacrest milking crew was back on the electric grid and milking cows in the farm's parallel parlor, which remained relatively unscathed from a storm that ripped the roofs off 10 of the 12 barns.
The farm also lost two silos, grain bins and hauling trucks, and several tractors were damaged.
"We don't have one tractor that doesn't have a broken windshield," Eachus said.
Plans to Rebuild 
Rebuilding will be a process for Grasso and Eachus. Both farmers are working with their insurance companies and are looking at government aid.
"The idea is to rebuild and try to get back on track for next season, but much of that remains to be seen as we learn about the cost," Grasso said. "I don't know what the cost would be yet. We are going to examine all that and it will take a while."
Eachus thinks the cost to bring his farm back to where it was could be over $2 million.
"It will probably be years before it's back to normal," he said.
The New Jersey Department of Agriculture is sharing information on USDA's emergency disaster funds for livestock and crop insurance through its social media platforms for farmers.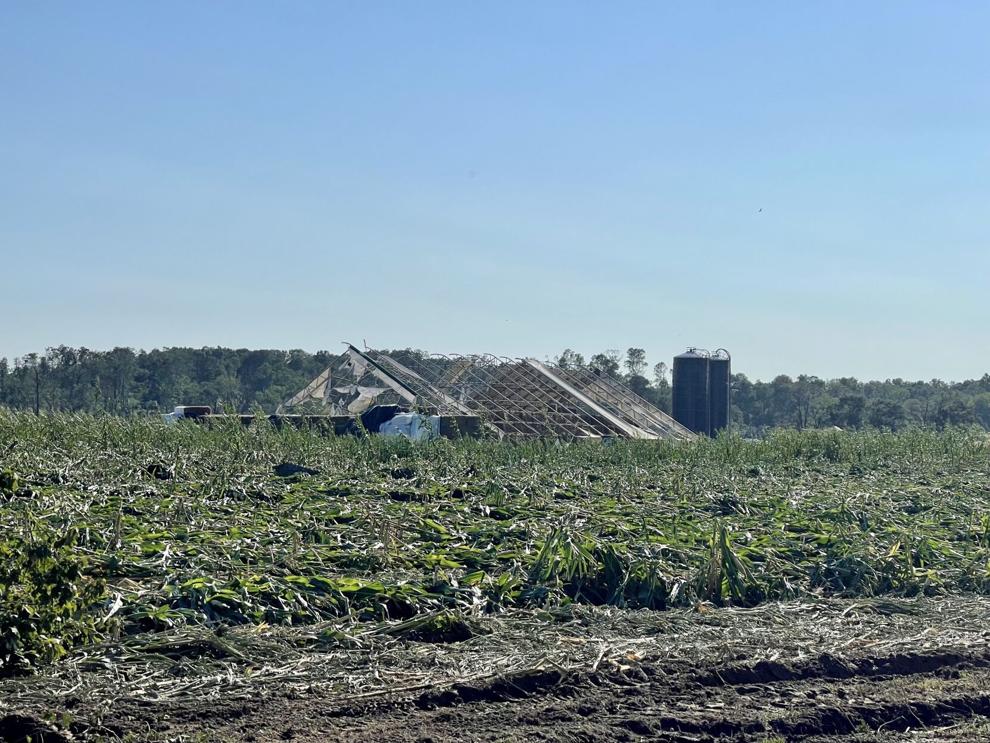 But Eachus isn't satisfied with the government's response.
"That's the sad part about it. Nobody from the Department of Agriculture for New Jersey or federal government has been here," he said.
Douglas Fisher, New Jersey's secretary of agriculture, said in a statement that the department has been assisting farms heavily affected by Tropical Storm Ida by connecting them with federal disaster relief resources from the USDA Farm Service Agency and FEMA, as well as coordinating what additional aid the state can offer.
Fisher said the department has reached out to county agricultural board presidents and members of the State Board of Agriculture to ensure farmers receive additional disaster information. Fisher later toured the Grasso and Wellacrest farms.
"Our farmers have rallied around each other as a community, as they always seem to do, and the department wants to ensure that they are aware of state and federal resources that could help in those efforts," Fisher said.
Community Gathers Around Farms 
Support from neighboring farmers and the agricultural community has touched Grasso and Eachus. Go Fund Me pages have been created by community members.
"It's been overwhelming," Grasso said.
Eachus said he has also gotten support from Lancaster-based equipment dealer MM Weaver. The company sent 15 employees to the farm to help Eachus and his crew remove scrap and repair harvesting equipment, such as his CLAAS Lexion 740.
And harvest is on Eachus's mind.
"Things won't calm down here for a while, but hopefully a couple of us can sneak away to finish chopping," he said.
This story has been updated to indicate that Fisher visited the affected farms.