DRUMS, Pa. — Rep. Eddie Day Pashinski, D-Wilkes-Barre, cringes when he sees fresh produce go unsold at farmers markets.
Some of those fruits and vegetables are destined to be wasted, and Pashinski thinks there has to be a better alternative.
"It's all healthy food, not junk, and a lot of it is grown right here in Pennsylvania," he said.
That's why Pashinski, who is the top Democrat on the House Agriculture and Rural Affairs Committee, introduced legislation that would give recipients of federal food assistance an incentive to buy Pennsylvania produce.
Introduced in April with mostly Democratic co-sponsors, House Bill 1275 would establish a PA Preferred Food Bucks Program.
It would provide an extra 40 cents for every dollar that clients of the federal Supplemental Nutrition Assistance Program spend on produce that bears the PA Preferred seal or is grown in the state. Recipients would use the bonus to purchase more Pennsylvania produce.
"People will have the ability to purchase more healthy food. It helps to make sure that whatever a farmer grows, he sells, and the pilot will show this can work without costing taxpayers anything," Pashinski said.
Pashinski envisions the pilot program being paid for by federal pandemic funds allotted to the state.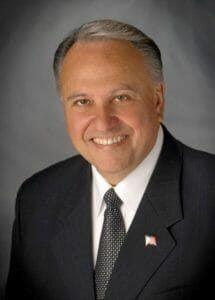 Formerly known as food stamps, SNAP is run by USDA, and the Pennsylvania Department of Human Services is responsible for the program at the state level. PA Preferred, the branding program for foods grown or processed in Pennsylvania, is managed by the state Department of Agriculture
The bill has been referred to the House Health Committee, and Pashinski predicted the measure would pass if it reaches the floor.
"I'll be reaching out to other legislators to help bring this up for a vote. Everybody we talked to so far thinks it's a good idea," he said.
Terry Kromer, who owns Clear Spring Farm in Easton with her husband, David, sells produce at a farm store and two local farmers markets.
She said the number of SNAP customers has been increasing since the pandemic began, and Pashinski's bill would benefit produce operations like hers that sell directly to consumers.
"It would steer more people to buy at the farm rather than going to the grocery store, and since they're getting free money, they would purchase more local, healthy food," Kromer said.
But money is only half of the issue. SNAP recipients need information about healthful food choices, Kromer said. They have to see a benefit of buying from a farm stand rather than the freezer aisle at the grocery store.
"You do see a lot of people who come in because of these programs, and they wouldn't otherwise buy fresh. They're accustomed to purchasing prepackaged or canned produce," Kromer said. "The money afforded by SNAP is a benefit, but the healthy option of buying fresh should be an incentive for people as well."
Tina Forry, who operates Risser Marvel Farm Market in Annville, said the intent of the bill is fine, but she questions how much it will help farmers.
"Not a lot of farm markets take SNAP benefits, and it seems likely to be more beneficial for grocery stores," said Forry, who sits on the board of the Pennsylvania Vegetable Growers Association.
Still, Pashinski said the program would help local farmers because of the focus on PA Preferred products. He predicted the extra 40 cents on the dollar would lead to a surge in demand for Pennsylvania-produced fruits and vegetables.
"The PA Preferred brand is an easy way to know that what you're buying is of the highest quality and grown or made right here in Pennsylvania. We can get this message to more people and help SNAP customers have confidence in their healthy purchases," he said.