Garden centers were treated inconsistently as they sought relief from this spring's coronavirus-related shutdown orders, Pennsylvania's auditor general said Tuesday. Eugene DePasquale, a Democrat, announced the findings as part of a continuing review of the state's waiver program, which some business owners have said lacked transparency and gave changing answers.
On March 19, Gov. Tom Wolf ordered non-life-sustaining businesses to close to slow the spread of COVID-19, but he allowed businesses to request a waiver from the Department of Community and Economic Development that would allow them to stay open.
Most agricultural activities were allowed to continue operating without seeking a waiver, but that wasn't the case for garden centers.
The auditor general said the economic development agency, known as DCED, issued no guidance specific to garden centers for almost two weeks after the waiver process opened.
When the department did weigh in, on April 1, it said garden centers had to close.
DCED changed its response to 29 of 261 garden center applications, effectively shutting them down after telling them they could remain open, DePasquale said.
The auditor general also found that several garden centers that submitted multiple requests received contradictory responses, and that some large retailers kept their garden centers open in violation of agency guidance.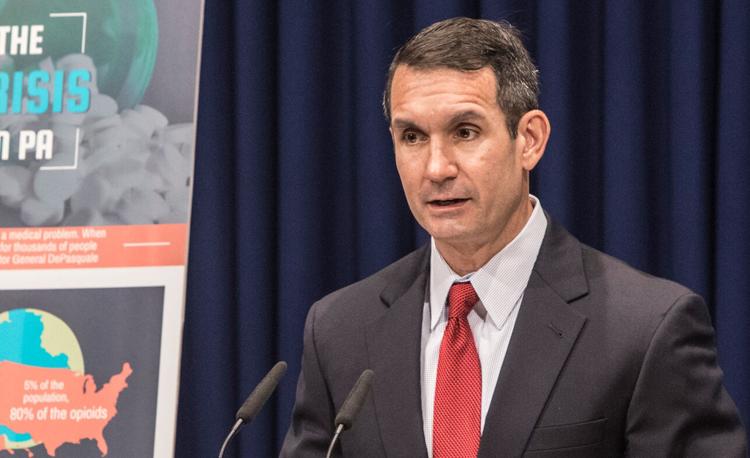 Auditor General Eugene DePasquale's Recent Update
In Tuesday's update, DePasquale also raised questions about the treatment of notaries, hair salons, massage therapists and pet groomers.
In most cases where a business' status was changed, DCED provided little reason for its decision, he said.
In response to the report, Rep. Kerry Benninghoff, the Republican House majority leader, accused the Democratic Wolf administration of "stacking the deck against mom-and-pop businesses simply looking to continue operating safely."
In an email, DCED spokeswoman Casey Smith did not address garden centers specifically, but said that the guidance was refined over time to ensure that life-sustaining businesses could stay open.
"Only a fraction of the requests required correction through the quality assurance process, reaffirming the effectiveness of DCED's process and its implementation under extraordinary circumstances," she said.