The first Christmas trees arrived in the U.S. in Pennsylvania German settlements in the mid-1700s, and today, a Mifflinburg, Pennsylvania, farm holds the largest Christmas tree auction in the world.
For the past 30 years, Buffalo Valley Produce holds that largest Christmas tree auction in the world title.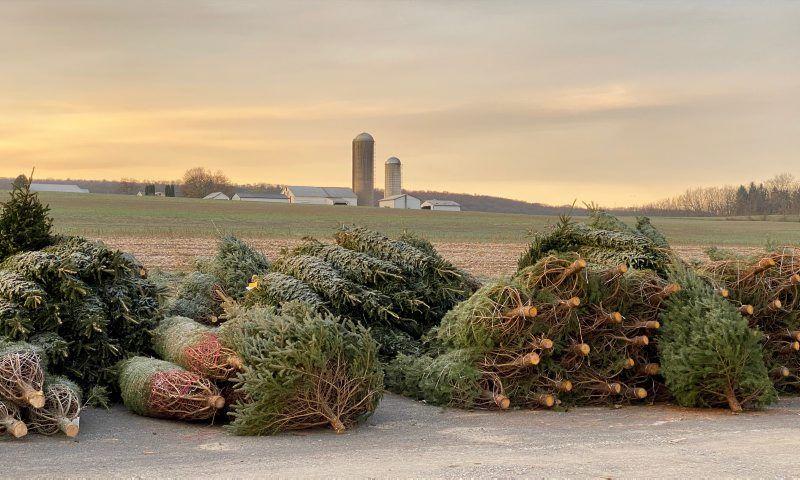 For two days just before Thanksgiving, Neil and Ben Courtney coordinate the sale of more than 50,000 trees from 4-foot trees to ceiling toppers.
Growers from as far away as North Carolina ship their trees to Buffalo Valley and buyers arrive at the auction site a few miles outside of town from as far away as Florida and Illinois. It is a two-day sale of trees, wreaths, rope and other decorations crafted from fresh greens. And when it's all over the buyers spend some $2 million dollars.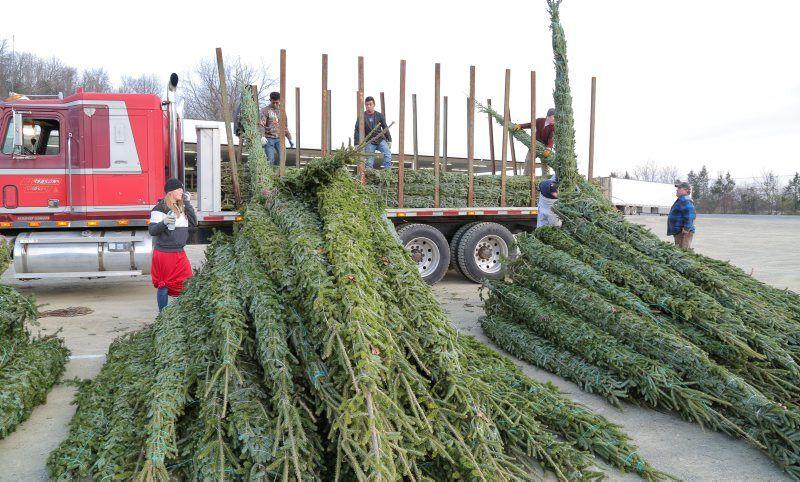 Within days the auction site goes from a sea of green to bare parking lot as buyers start receiving their trees for re-sale by Black Friday.
Growing Trees and Growing Prices
Some 26 million trees will be sold in the U.S. this year, according to the National Christmas Tree Association, and trees are grown in all 50 states.
If you haven't bought a fresh Christmas tree recently, you may be surprised at the prices. A standard 7-8 foot Fraser or Douglas fir will sell at Buffalo Valley for prices starting at $40 and going up close to $100. Oh, and you don't buy a single tree, you buy them in lots of 50.

Retail prices for Christmas trees are usually 100 to 125% more than their wholesale price.
Christmas trees take about seven to eight years to grow to maturity and be ready to sell. It takes even longer for the giant trees.
During the recession of 2009-2012, there was a glut of Christmas trees as growers had trees that had to be sold and many fewer buyers. The prices then fell through the floor and some 10-foot Fraser firs (that would sell wholesale today at about $100) sold for $4 and might not have found a spot in a home but were chipped for landscape use.
During one year, Neil Courtney remembered they sold nearly 100,000 trees at Buffalo Valley at almost giveaway prices.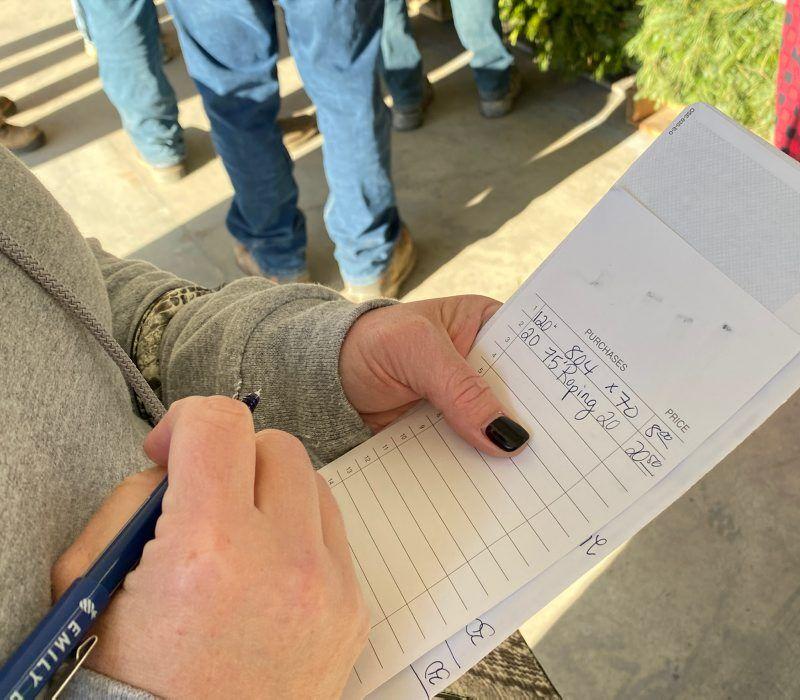 "The business has rebounded since 2012," Neil Courtney said, "and prices continue to rise which is good for the growers and sellers."
The World's Largest Christmas Tree Auction
On the day the trees are sold, Neil Courtney sits in a chair in the back of a pick-up truck and sells the first lot of trees at 8 a.m., and a crowd follows the vehicle throughout the parking lots for hours while he moves from row to row to row. Just as fast as the trees are sold, buyers — with trucks and crews — are loading the trees to get them to their retail site.
For other buyers who come a long distance, Buffalo Valley staff pack the trees and they are delivered, many in Buffalo Valley trucks.
Harvey Reift, an order buyer for out of state retailers of Christmas trees, was purchasing thousands of trees at the auction.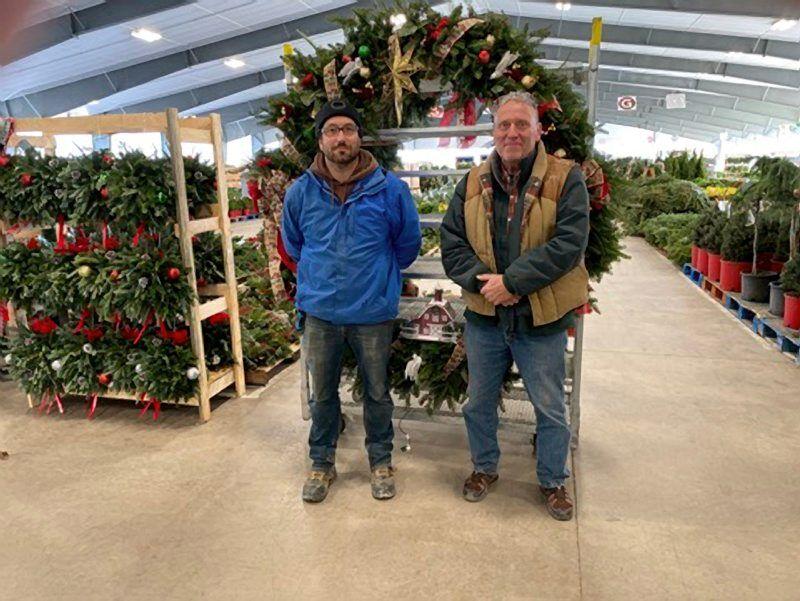 "It's literally the best place to buy Christmas trees," Reift said. "The variety and selection is unsurpassed and the service from Buffalo Valley management and staff is terrific."
Reift called Buffalo Valley's sale the Super Bowl of Christmas tree auctions, then said, "No, this is the Amazon of Christmas tree sales!"