LONG POND, Pa. — Five years ago, Ashley Walsh suffered from a severe stomach condition that made her sick on an almost daily basis.
The condition is called gastroparesis, and it impeded Walsh's ability to digest food. To get enough nutrients from food, Walsh had to puree everything she ate. Ultimately, she was faced with a last resort of feeding tubes and medication to lead a normal life.
But then Walsh found a remedy.
She turned to an organic lifestyle, and the dividends were immediate.
"I went from being sick five days a week to five days a month," Walsh said. "A lot of people don't realize the power of food as medicine."
Walsh is hoping to change that and raise awareness of the benefits of organic food, and she's not taking small steps to achieve the goal.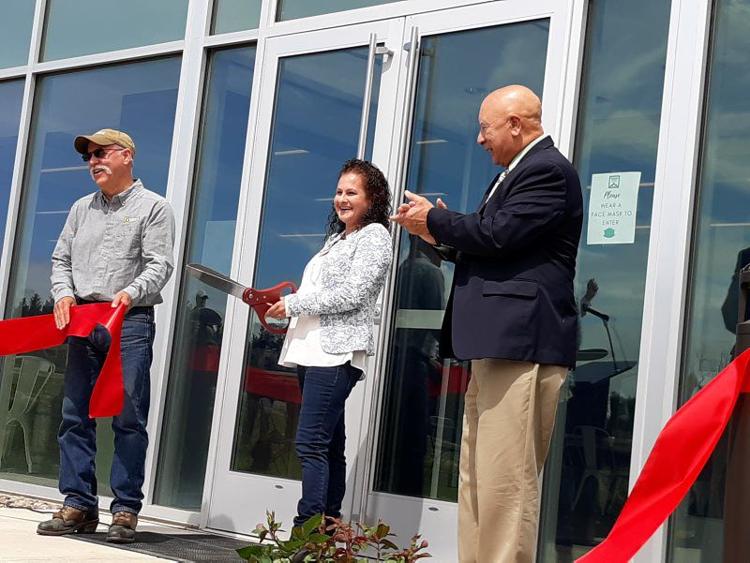 In 2015, she founded Pocono Organics, one of the largest organic farms in the country. Situated across from Pocono Raceway in Monroe County, the sprawling complex consists of a 30,000-square-foot main facility, 381 acres of farmland and 38,000 square feet of greenhouse space.
For now.
"We plan on tripling over time to 120,000 square feet of greenhouse," Walsh said on June 18 during the facility's grand opening. "This is a global center for organic research, education and discovery."
The main facility features an organic market, café, food lab and an enormous packaging and processing plant.
Larger yet, however, are the greenhouses. Currently there are eight, and each one encompasses nearly 5,000 square feet of space. Produce is grown on the ground inside the greenhouses, and 35-foot ceilings covered with a polycarbonate material from Israel allow enough light diffusion that artificial illumination isn't necessary.
Each greenhouse is controlled for humidity, rain and light and a rotation of cover crops, such as clover and vetch, are planted right inside.
While the greenhouses are home to traditional produce varieties such as sweet corn and tomatoes, some unusual crops thrive as well.
"We have a tropical bay where things like avocado, papaya and banana trees are grown, right here in the Poconos," Walsh said. "It greatly reduces expenses if we can grow it right here."
Outside, approximately 120 acres of the land is farmed, and cover crops are a vital component to the organic operation.
Farm director Jonathan Skaro said rye, oats and clover are commonly used, while turnips and radishes are planted as cover crops in new fields. The farm also employs no-till, minimum tillage and moldboard plowing on the fields, and weeds are controlled through rolled-down cover crops, rotations and flame weeding.
"Where we do plow, we'll plant taproot cover crops such as turnips that will shove right through the plow pan," Skaro said. "The soil really benefits from that."
Prior to founding Pocono Organics, Walsh was an assistant director for Fox Sports. She admits that she doesn't have an agriculture background, and that's why Pocono Organics partnered with the Rodale Institute on the regenerative organic agriculture concept.
Jeff Moyer, CEO of Rodale, said Pocono Organics will reshape the future of food production by basing its model on soil health.
"Their commitment to being a catalyst for change is evident in everything they do," Moyer said. "And it's based on the link of regenerating the soil and producing healthy food."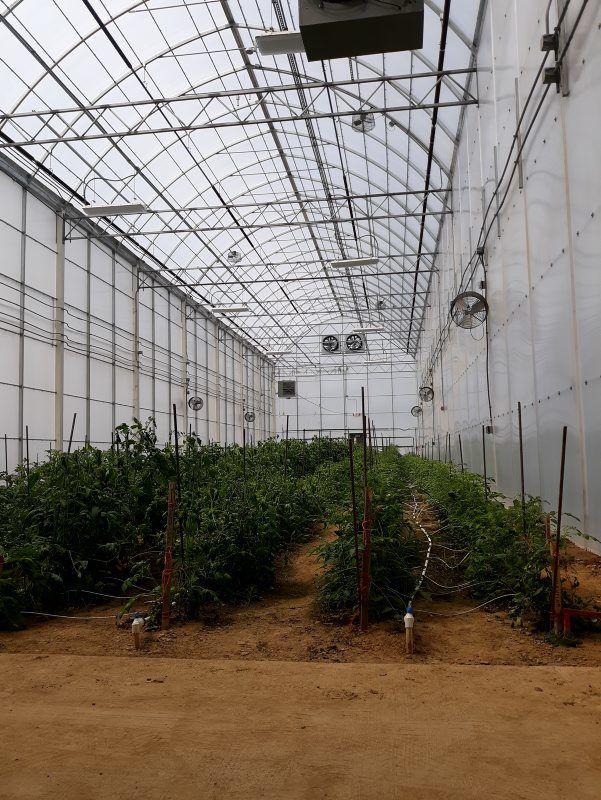 Currently, the facility is a USDA certified organic farm and soon will be Regenerative Organic Certified.
The goals of healthy food and sustainability are far-reaching with Pocono Organics. In addition to a focus on organics and soil health, the farm utilizes a rainwater collection system for irrigation, and much of the facility's electricity comes from the nearby 25-acre solar farm at Pocono Raceway. The complex also houses Rodale's hemp research work and is home to more than 300,000 honey bees that pollinate crops.
There is also a strong agritourism component on the property, including a large event space, community workshops and organic gardening classes. In addition, Pocono Organics serves the local community through its Clean Food, Dirty Hands school education and Veteran Farmer Training programs.
While June 18 marked the official grand opening, Walsh said the business opened its doors to the public on Earth Day. As fresh produce was becoming difficult to find in grocery stores, Walsh said she decided to open Pocono Organics to curbside pickup to help fill the void.
The facility had no problem meeting the demand, she said, and the response from the community has been a pleasant surprise.
"It's been overwhelming and we've had many loyal customers come back again and again," Walsh said. "The fact that this is full circle — we plant it, harvest, wash and package it right here — really appeals to people."
Just like the organic lifestyle appealed to Walsh not that long ago as she tried to control gastroparesis.
"It got so bad that they wanted to remove part of my stomach and put me on feeding tubes. That wasn't an option for me, but at that point I figured I had nothing to lose and I tried organics, which eventually led to this," Walsh said. "This was my dream, and sometimes opportunity is disguised in adversity."