DRUMS, Pa. — Weather conditions weren't perfect for this year's pumpkin crop in parts of northeastern Pennsylvania.
But compared to the torrential rains of 2018 that brought widespread problems with rot and fungus, pumpkin producers aren't complaining — too much — about the weather this year.
"There are still pockets of the region hurt by early rain, but we're thankful this year's crop is better compared to last year," said John Esslinger, horticulture educator at Penn State Extension.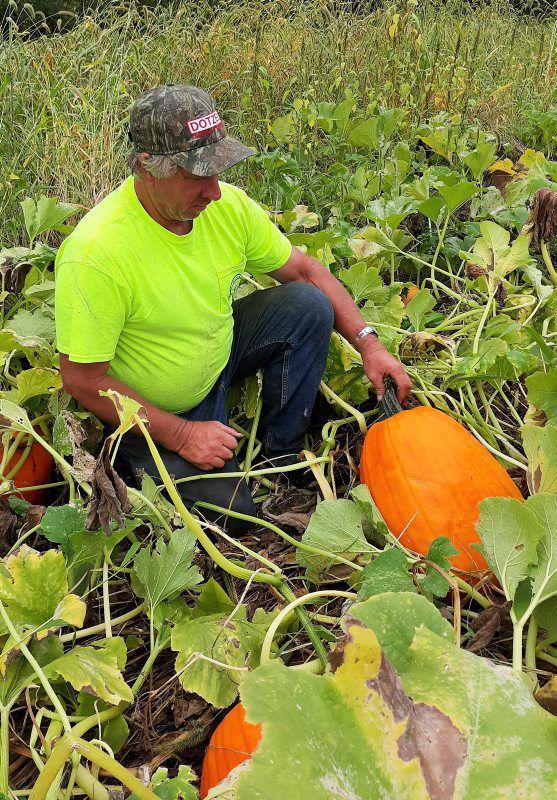 Still, above-normal rainfall during planting season in early summer had some growers concerned about a repeat of 2018.
Leonard Burger III of Burger's Farm Market in Drums, Luzerne County, watched the sky dump 3 inches of rain not long after he planted his pumpkins. The water would drain away, he said, and then another heavy rain would sweep through the area.
But when it came time to pick, Burger, who raises pumpkins on 13 acres, including a 3-acre pick-your-own field, said his crop was nice, albeit a bit thin.
"It's not a bumper yield, but they're nice and we produced enough for our market," Burger said. "Considering it rained right off the bat after we planted, the crop isn't bad."
Across the region, rain made for a difficult planting season in Lackawanna and northern Luzerne counties, while it wasn't quite as wet in Montour, Union and Snyder counties, according to Esslinger. He said those growers with well-drained fields had pumpkin crops that were better than normal, and some producers took steps to avoid a repeat of 2018.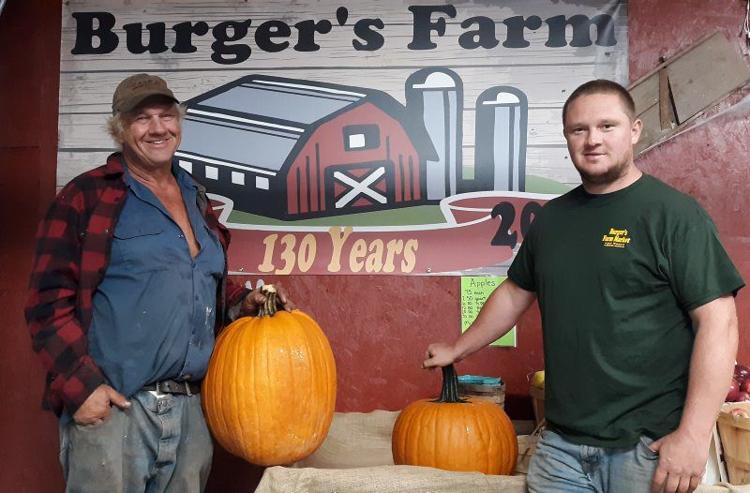 "Some growers have the ability to switch planting locations, and they did," Esslinger said. "One farmer told me he purposely rented drier fields this year to plant pumpkins, and he had a good year."
Harry Roinick, owner of Pumpkin Hill Produce Farm in Nescopeck, agreed that the rain hindered growth in some sections of fields, and it was a benefit to other areas.
"It was too wet if you planted in a field that doesn't drain well, but in the drier spots the pumpkins did well because the rain made those areas just right," Roinick said.
Still, there were some disease issues posed by the heavy rains of early summer.
Roinick said the rain forced him to spray a bit more this year to prevent disease, which can rot the stems and the inside of the pumpkin.
The biggest impact from the rain, according to Roinick, was with specialty crops. He lost most of his neck pumpkins, white pumpkins and winter squash because of the rain.
"They aren't hybrids so they can't withstand the wet conditions," Roinick said. "But the regular pumpkins are the main concern, and we raised enough on 6 acres for the customers at the stand."
Aside from rain, Esslinger said growers in the northeast face another challenge — one that occurs every year.
Damage from wildlife remains a consistent problem for pumpkin growers, he said, as many farms are located near housing developments where deer can't be hunted.
"Deer are interested in the fruit and they'll eat it at any stage," Esslinger said. "Sometimes they'll take a bite out of a pumpkin, and move down the row and do it again. The northeast is an area with very high pressure from wildlife."
Being able to keep the produce stand supplied with pumpkins is critical, even if some growers didn't have enough left over to sell to the wholesale market.
Burger said his pumpkin crop is an important financial component of his business. Pumpkin sales, which peak from the end of September right to Halloween, help Burger extend his season as other vegetables begin to taper off for the year.
"Pumpkins are a good replacement as the vegetables slow down," Burger said. "In the fall, we'll see an early flurry of cornstalks and straw bales as people decorate, but the pumpkins are steady. They don't slow down until after Halloween, and even then we'll sell some for pies and seeds."