NEW HOLLAND, Pa. — I've been looking for an opportunity to photograph a traditional barn raising since I moved to Lancaster County a few years ago.
As patience and good fortune would have it, a friend pointed me in the direction of the Martin farm on Reidenbach Road in New Holland this week.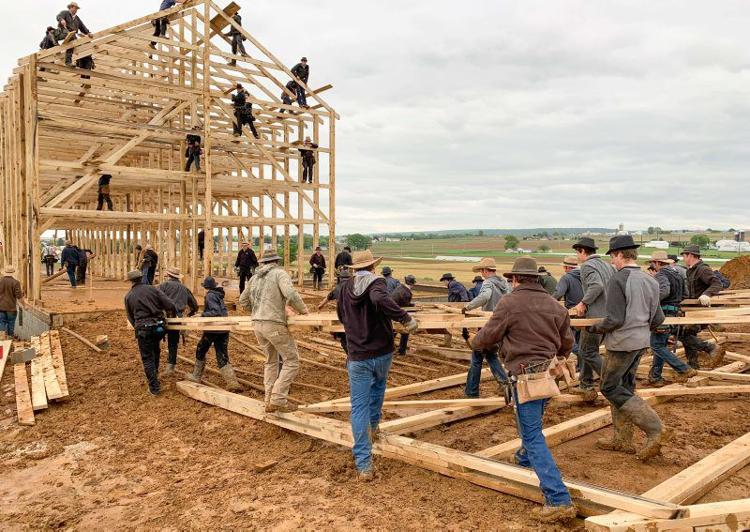 On May 14, Kenneth Martin, with 40 male friends from the Mennonite community, were hard at work on a cold, damp day raising the 23 frames for a new 32-by-80-foot tobacco shed.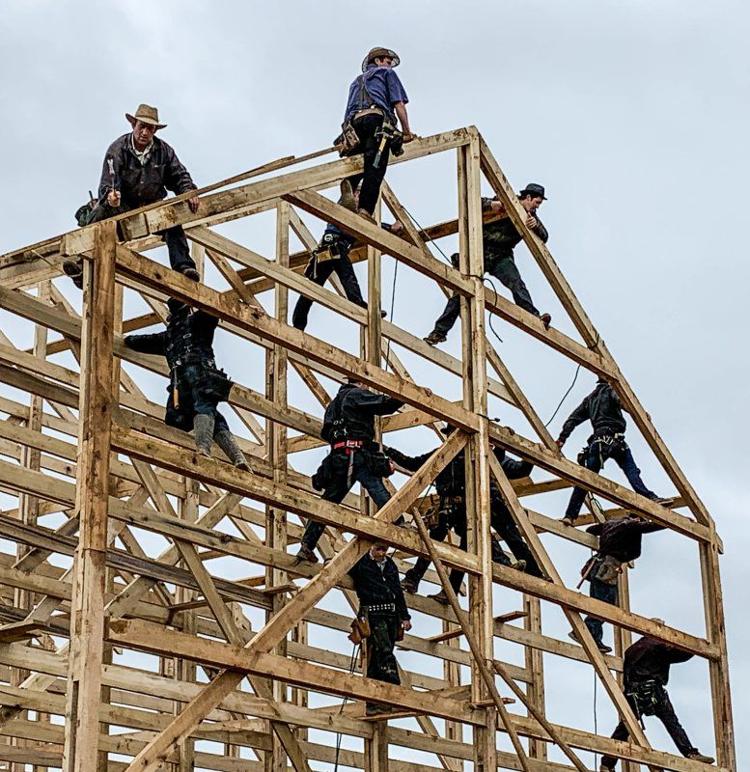 The farm is owned by Kenneth's dad, Jerry Martin, who purchased it from Harry Hoover about five years ago. The new tobacco barn will support an operation that includes about 20 acres devoted to the crop.
The barn frames were constructed on site about a week ago in less than a day, Martin explained. The raising of the 30-foot peaked frames took less than two hours with a crew high above the ground securing and nailing, and an even larger crew on the ground raising the heavy frames by hand, rope and poles.
The barn was set to be covered with tin siding by the end of the day if the rain held off.