ROBESONIA, Pa. — The next generation of management at Fantasyland Holsteins and Jerseys is a sister act.
Though they are still in their early 20s, Caitlyn and Taylor Pool are already taking the reins at the 240-cow, 460-acre farm owned by their parents, David and Martha.
"I can't imagine doing anything else — even on those hard mornings where nothing's going right," said Caitlyn, who left a job with Pioneer in New York to join up with her younger sister on the Berks County farm.
Taylor, who also works as a hairstylist, graduated from Conrad Weiser High School a few years ago. She is responsible for the calf barn, fresh cows and animals with special needs.
"Taking care of the newborn babies is probably my favorite part of it," she said.
Caitlyn helps Taylor with her work and assists in sire selection. She likes bulls with traits for high milk and component production. She also wants to learn more about the crop work and early detection of herd health problems.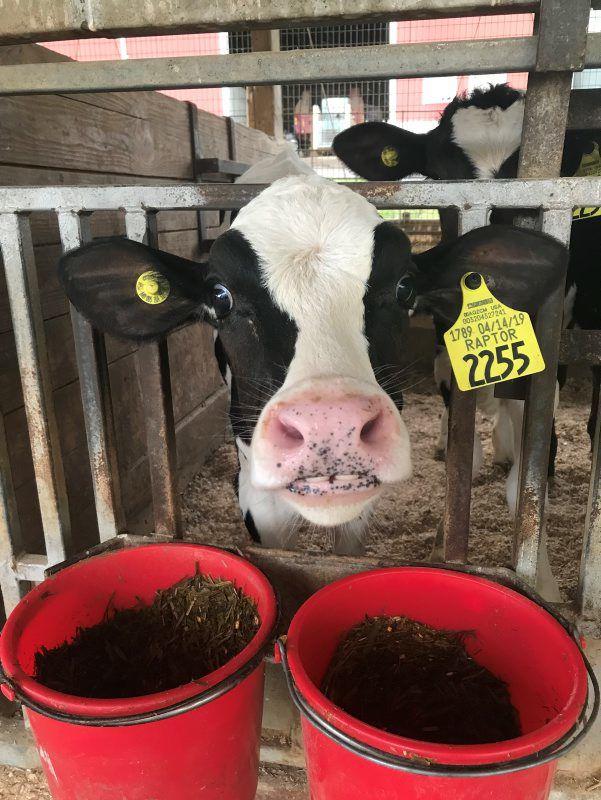 "Honestly, (I'm) trying to learn and be involved in as much as I can," Caitlyn said. "Just setting myself up for the future, in terms of the farm's future."
The sisters want to give their future children the opportunity to grow up on the farm like they did.
The farm has an 18-cow rotary parlor, and the cows receive a total mixed ration with corn silage, rye, alfalfa and soybeans. The Pools also feed byproducts like pretzels, citrus meal and brewer's grains.
For cow comfort, Fantasyland cows can rest on sand or mattresses with sawdust. The barns also have tunnel ventilation and a sprinkler system.
"Unhappy cows don't make milk," Caitlyn said.
The Pools mainly have Holsteins, but to increase component production the family has added Jerseys. Brown cows now make up about 30% of the herd.
The sisters have started breeding to a beef bull their heifers and their cows that don't conceive after two services.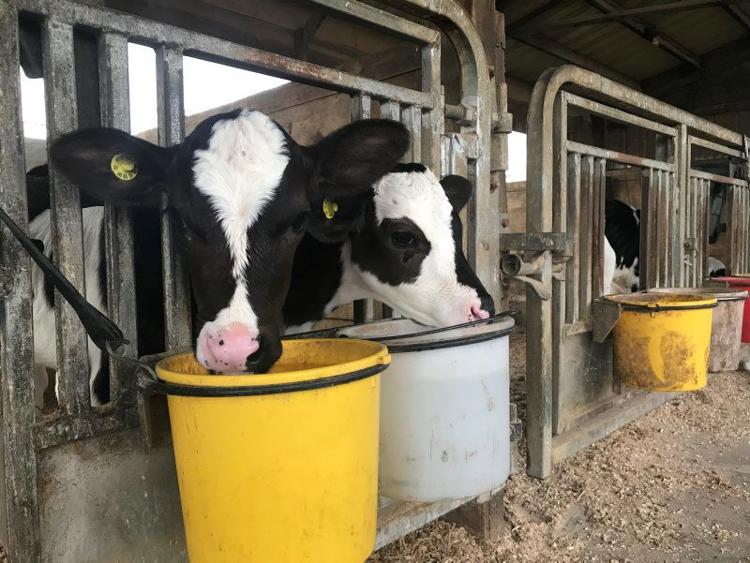 Caitlyn likes to use Wagyu bulls to capture a specialty market, but she also likes Angus genetics.
She's still deciding whether to feed out the crossbred offspring on the farm or to sell them at auction as calves.
The sisters are weighing several other projects, such as cheesemaking, to diversify the farm. Taylor planted 100 Christmas trees this spring.
Their mother, Martha, also has a small flock of crossbred Suffolk and Dorset sheep.
The sheep graze pastures that are too steep for the cows, and the lambs are sold during religious holidays, Martha said.
The sisters' enthusiasm for dairy goes beyond the farm's boundaries.
Taylor likes to promote the industry, which includes talking about her farm experiences with her salon patrons.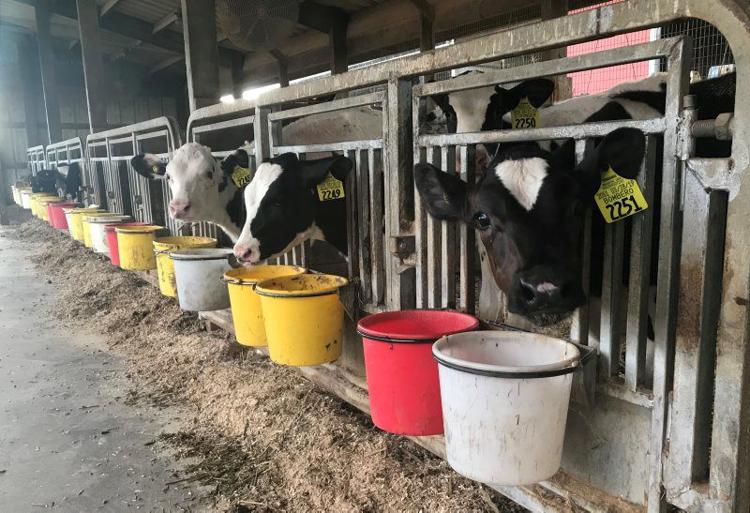 To show the lengths she goes to provide comfort for her cows, she often compares cows to dogs.
"I love using that time in my chair to talk to my clients," she said.
The sisters jointly run the farm's Facebook page to show consumers what goes on at their farm.
"We know it doesn't reach everybody, but it's a start," Caitlyn said. "Sometimes it's more about influencing the customer and not educating them."
She and Taylor are fans of Maryland dairy farmer Katie Dotterer-Pyle's tagline, "Ask a farmer, not Google."
The sisters are also passionate about showing cows.
"It's a hobby for us, and it makes it more enjoyable to wake up every morning, even when milk prices are where they're at," Caitlyn said.
The Fantasyland show string is integrated into the main herd and receives the same diet, but the show cows do get specialized attention in the form of baths and clipping.
"They get pampered," Taylor said.
Both sisters have worked on show crews for other farms, and have shown dairy cows at regional and national events.
Their favorite show is World Dairy Expo, held each fall in Madison, Wisconsin. There they've met dairy pros from Switzerland and China, talked with owners of many dairy breeds, and seen the newest dairy technology.
At the shows, the women spend hours washing, feeding, clipping and prepping the cattle. Taylor has worked the night shift watching over the cattle.
Caitlyn prefers fitting the cattle, while Taylor likes to be at the wash rack or in the show ring.
"It's intense," she said, but she thrives on it.
It's that enthusiasm that she and her sister bring to the next chapter in the story of their family's farm.