For each of the last seven years, the Cumberland Valley FFA has been a shining star.
The chapter has consistently achieved a three-star status from the National FFA Chapter Award Program — the highest rating that is handed out.
But this year, the students in the Cumberland Valley FFA program weren't sure if the three-star streak would continue. Restrictions resulting from COVID-19 eliminated many of the events that FFA chapters conduct, and it also makes up an important component for the application for the national award.
"This year we really had to be creative after March," said Darla Romberger, an agriscience instructor at the Cumberland County school district. "The award program is a tradition for us, but this year we didn't know what to expect."
Among the activities the chapter had to cancel were its annual banquet, which recognizes graduating members. But the students at Cumberland Valley weren't idle as events were canceled. Instead, they improvised with new virtual concepts, including weekly wellness and photo challenges and the first Run to Indianapolis.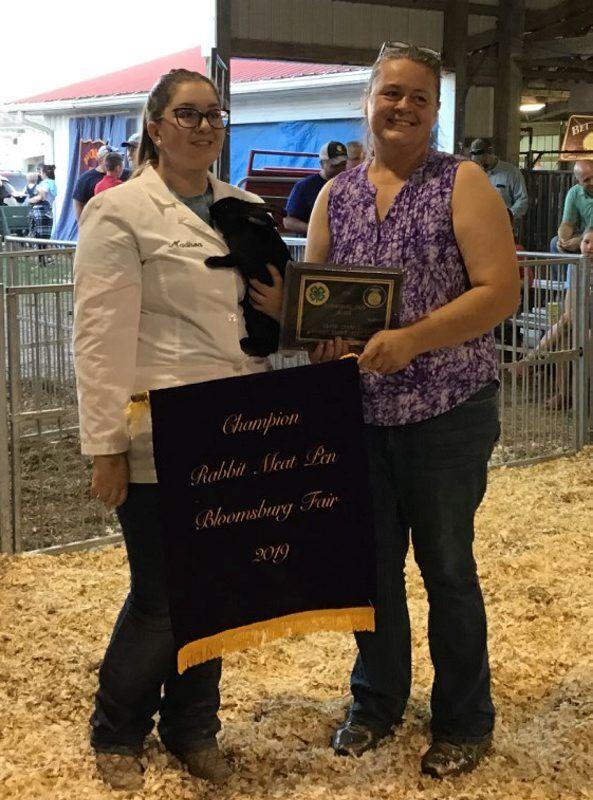 The Indianapolis event is being held from Sept. 18 to Oct. 26 and is a series of team challenges that culminate with the National FFA convention, which begins on Oct. 27 and will be held virtually.
Since the chapter award is based on the body of work during the previous school year (2019-2020) — and 2020 presented plenty of unique circumstances — Romberger's students were relieved when they received word at the end of August that their three-star streak would continue for an eighth year.
"It was exciting and reassuring to our officer team to know they could pivot and adjust and still be successful," Romberger said.
Cumberland Valley was one of four Pennsylvania FFA chapters to win the three-star award, joined by Central Columbia, Tyrone Area and West Perry. State chapters earning two-star awards included Canton, Grassland and Manor.
One chapter with perhaps the most three-star awards to its credit is Central Columbia. Doug Brown, who is the chapter's adviser and a state FFA director, has been with Central Columbia High School in Columbia County for 30 years, and the chapter has won 24 three-star awards in that span.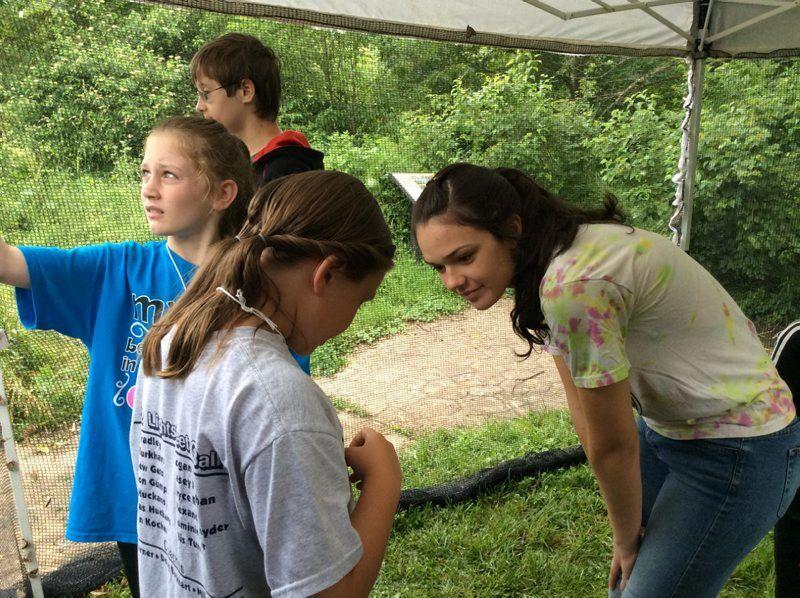 "It's a real telling sign of where you are as a program," Brown said. "It doesn't showcase one or two kids, but your entire program and what you've done with the curriculum."
Brown said the competition originates at the state level where the Pennsylvania FFA selects the top 15 chapters to compete at nationals. A strong showing at the state level doesn't guarantee a three-star national rating, however. A few years ago, Brown said, Central Columbia ranked first in the state but won a two-star award at the national level.
"Winning the three-star award is a way to put the Central Columbia chapter on the map," Brown said. "The kids know the time they've put into this and they anticipate a three-star, so when it comes out and that's what we received, it's a sigh of relief."
While curriculum is a big part of the award criteria, Brown said there are other facets, including student and career development, community involvement and growth of the chapter.
"Our ultimate goal was to establish a solid curriculum-based program, and now we have students transferring to our district for agriculture," Brown said. "I think we finally figured it out."
The West Perry FFA claimed its fourth three-star national award this year, and adviser John Hines said the achievement is a credit to his students being able to overcome adversity.
Because COVID-19 changed many of the activities, he said, the chapter focused on events that could help others.
For the last four years, the chapter has held a Backyard Bonanza, which utilizes proceeds from a raffle ticket sale to purchase livestock that is processed and donated to food banks. This year, Hines said, the program was especially meaningful.
"It's something that's unique to us and it helps those community members who are having trouble finding food," he said. "We buy everything from local farmers, and this year we donated 850 pounds of beef to the food bank."
Adviser Ayla Miller added that 2020 brought a lot of challenges and changes, but winning the three-star rating put a bright spot on a tough year.
"It's a recognition of our chapter working through this, and the students were excited to see their hard work pay off," Miller said. "The award was the icing on the cake for them."