Employers large and small across America are baffled and frustrated by their inability to hire enough workers.
But this isn't a problem at Story Farm, where the fifth generation of this family-run operation is following in its parents' and grandparents' footsteps.
"They taught me how to work with other people, how to take pride in what I'm doing, just being responsible for what I'm supposed to do," said 13-year-old James Story III. "I like the animals — the cows — and I like picking corn and strawberries, just helping out."
Founded by his great-great-grandfather, Matthew Story, the farm and its popular retail stand are nestled at the busy intersection of state Routes 32 and 23A, used by countless metropolitan New Yorkers traveling to the northern Catskills for summer vacations and autumn leaf-peeping trips.
Many are repeat customers who return each year to enjoy Greene County's picturesque mountain scenery and peaceful, relaxing atmosphere.
"I also saw a lot of new people coming up from the city last year because of COVID," said Mark Story, 32. "They're driving up for the weekend and staying at Airbnbs. We don't do paid advertising. We have a pretty active Facebook page. I think most of it is the location. People drive by and see us."
Mark's father, Jim, and uncle, Matt Story III, are the farm's current co-owners.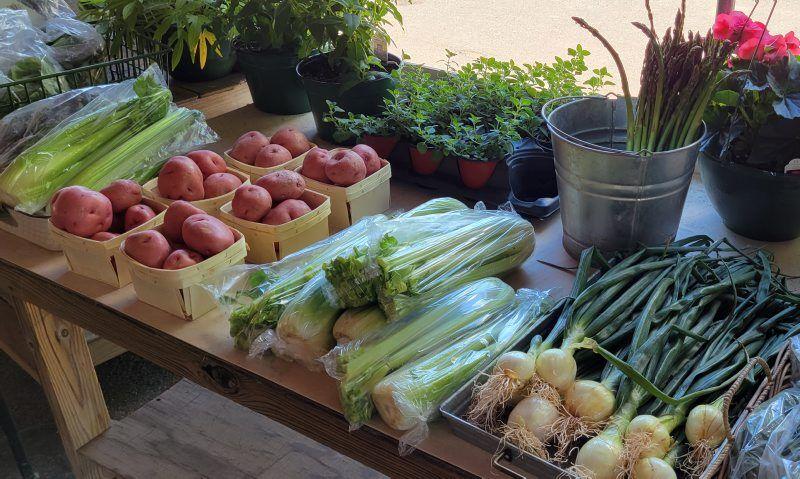 The recent strawberry season was cut short by heavy rains and wet weather. But just in time for the Fourth of July weekend, Story Farm's sweet corn became available, thanks to early spring planting beneath long rows of plastic that heats the soil, in addition to a variety of other fresh produce.
"We're picking the kale, green and yellow squash, sugar snap peas and regular peas, herbs, broccoli, cabbage, cauliflower, onions and asparagus," said Jim's wife, Irene Story, who manages the retail stand with help from her grandchildren and their cousins. "Soon we'll have green beans and tomatoes, which are planted in the ground, but covered with a hoop house to protect them and provide heat. Then we'll really start rolling."
"Their sweet corn is the best," said Nick Carrado, a long time local resident who frequents the retail stand.
Everyone Lends a Hand
About 15 years ago, the Storys introduced a greenhouse component to their business, starting with small vegetable plants for people to put in their gardens. Now they offer an assortment of flowers as well, including hanging baskets.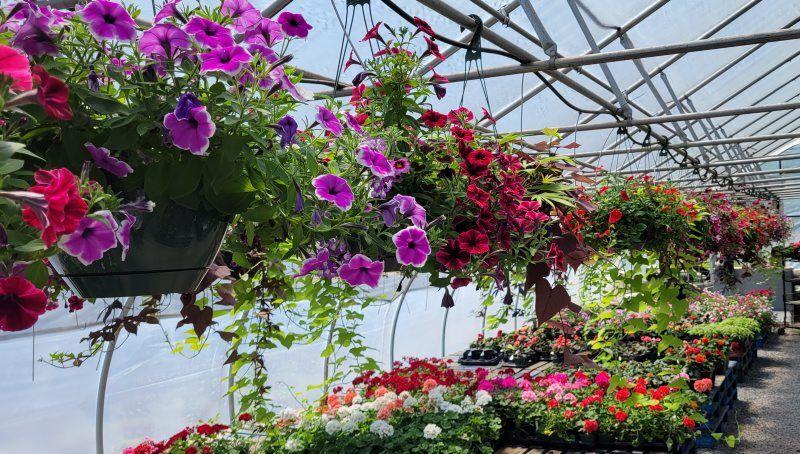 Diversity is a major reason for the farm's success and its ability to support multiple generations. Milk from the Storys' herd of nearly three dozen cows goes to Dairy Farmers of America. It's one of only three dairies left in the entire county, which was once filled with family-run farms.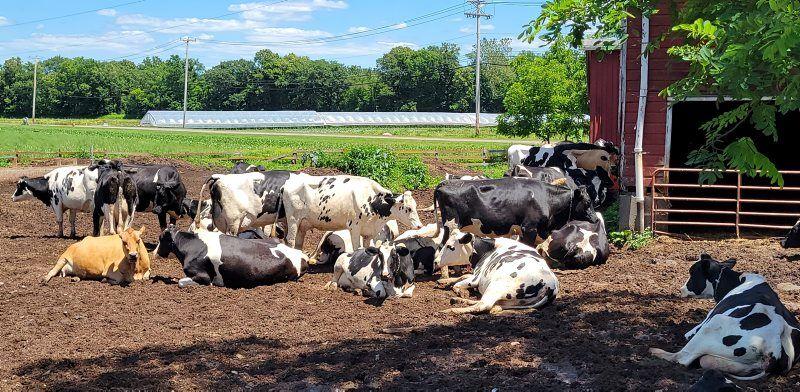 Teamwork is another big factor, and there aren't any specialists.
"Everybody does everything really," Mark Story said. "Everything has to get done, so everyone does it. Myself, I just like being outside and watching things grow. I like the animals and field work."
His older brother, Jim Jr., and co-owner Matt Story III's son, Matt IV, are among the farm's full-time workers.
Mark's other brother, Michael, a schoolteacher, helps out in summer as does their sister, Ellen, who works at the seasonal retail stand.
Now it won't be long before Mark Story's oldest son, 5-year-old Carson, is ready to lend a hand. "He likes everything here really, he wants to know what's going on," Mark Story said. "But he doesn't have to work yet, so we'll see."
Mark said he might start Carson out with something easy to do, like his own first job at the farm.
"Pulling weeds," he said, smiling.