WATERLOO, N.Y. — For the fifth year, Mary Lou Sheckler of Junius showed her birds at the Seneca County Fair, but with more wins than ever before. The 4-H'er took 15 fowl to the fair and won best bantam, best large fowl, best waterfowl, best ornamental and best commercial bird.
Her 15 birds included chickens, a call duck and a pigeon. One of eight children, 14-year-old Mary Lou is the only one showing this year.
"Her favorite part is the friendships she's made with other 'chicken people,'" said Donna Sheckler, her mother.
Mary Lou cares for 100 birds currently, raising them for eggs and mostly for breeding show birds.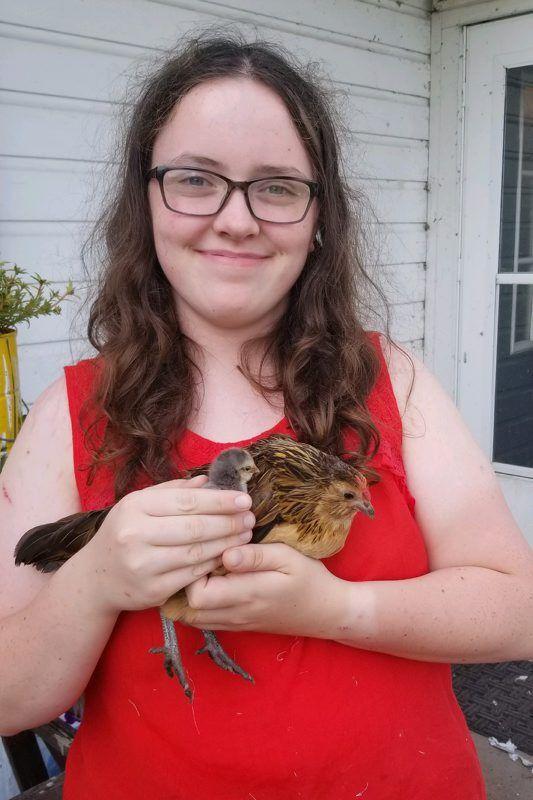 "My family has had birds all my life," Mary Lou said. "My mom got me interested in showing birds."
Donna Sheckler did not know a lot about birds but loved her grandmother's chickens. She also wanted to see Mary Lou benefit from caring for animals.
"It's a great way to learn about breeding and genetics," Donna said. "We home-school so it's a great fit for us."
The family owns 12 acres; however, since they are wooded, it is not well-suited for free range or pasture. The family has tried that but found that predators attacked the flock. Cooping the chickens proved much safer for the birds. When they have raised meat chickens, they have used a chicken tractor as they tend to be messier than laying hens.
Mary Lou and Donna researched about chicken breeding and birds in general to help the teen's showing prospects. Her joining 4-H has also helped.
"People in showing are very nice about mentoring people who are new," Donna said.
Mary Lou also participates in open shows. She said that she learned most about ducks this year, as she has researched to expand her bird knowledge. Mary Lou has owned ducks two years but until this year had been unsuccessful in hatching them.
"Waterfowl aren't easy to hatch because they require a different amount of humidity in the incubator," Donna said. "The eggs have to be hand turned. We tried that because of a mentor and we were successful."
It also helped to place the eggs horizontally, not vertically in the incubator.
"Laying eggs on the side makes more sense as that is how a bird lays them," Donna said. "But they go up and down in an incubator to save space."
Mary Lou hopes to continue showing and learn more about showmanship. She advises anyone interested in showing birds to "start with good stock, good birds. Don't start with random birds and expect to get best in show."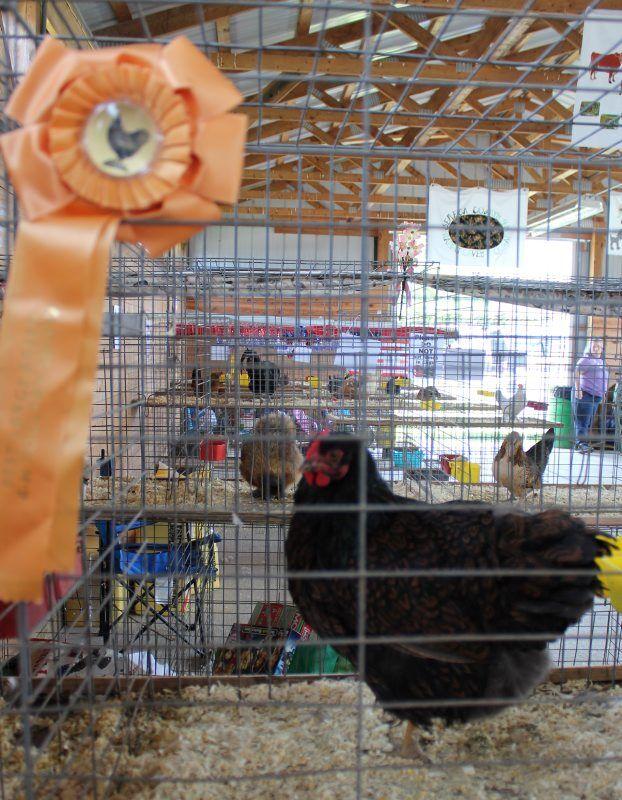 Planning also makes a difference. At the beginning of every year, the Shecklers write up a plan on what they will be doing for showing and breeding. Close to the show, Mary Lou packs everything she will need so she won't forget anything. Her chickens also need to have their toenails and beaks trimmed.
"Their beaks may get too long so they can't eat," Mary Lou said.
"And the beak won't look the right shape for the head," Donna added.
She said that many people unfamiliar with chickens do not realize that their beaks need trimming. They also are not aware of the huge number of breeds and varieties of chickens.
"There are standards for different breeds just like dogs and cows," Donna said. "There are published books on just how they are supposed to look. We try to breed for the standard — the way the chicken is supposed to look. It has a certain angle to its back and color of the legs. That's how we preserve heritage breeds — to the standard."