Molly McGuirk Balint has become the leader and social media guru for a group of farm women.
McGuirk Balint is the founder of Farmhouse Creative Marketing, her one-on-one client-based marketing and consultant business, and its newer group membership offshoot, the Social Circle.
The Social Circle is a community that brings together education and support for women-owned small businesses on Instagram, where McGuirk Balint empowers them to lean into the gifts that make them and their business stand out in the noise of social media.
As an Instagram growth expert and community builder, McGuirk Balint believes that you don't have to be chained to your phone to build a thriving business on Instagram, and she has made it her mission to teach small-business owners, specifically farm women, how to use Instagram with clarity and confidence to help them grow their farm business.
"I think growing up on a farm and having family as farmers is really what has made this community so important to me in my business," said McGuirk Balint, speaking from Waffle Hill Farm, her family's 300-acre farm in Churchville, Maryland. "I truly care about them, and I love helping them learn how to use social media. It's such a powerful tool that can help them reach a broader customer base and grow their business. I work hard to make sure the things I teach help make social media less overwhelming."

The Social Circle is a learning community focused on giving women the strategies and support they need to grow their business on Instagram. This matters, because as of February 2021, Instagram has approximately 1.074 billion users worldwide, and has become one of the primary tools for Millennial and Gen Z customers for entertainment, connections and shopping.
However, many farm owners are too busy actually farming to be able to have the time to dive deep into the Instagram pool, and many also find it overwhelming to constantly create new content for their followers. That's where McGuirk Balint and the Social Circle come in.
"The Social Circle was specifically created to serve busy female business owners balancing a lot but ready to get serious and level up their Instagram game. It's for business owners who are tired of feeling lost — and maybe a little lonely — on the path to growing a successful business with Instagram, who want the 'tell me what I need to know' and the clear and simple strategies they need to implement."
Specifically, the monthly membership provides tools, templates, ideas, support and face time with McGuirk Balint, to help its members stand out in a sea of competitors, sell online, fill their client calendar, build a loyal community, and build an online platform to share their voice.
Learning Together
"The Instagram fam you've been looking for" is the tagline for The Social Circle, and it speaks to the collaborative nature that McGuirk Balint has brought out in the women who have connected with each other through its membership.
Via the private Facebook group and weekly video chat meetings, the women in the group learn together, buoy each other, share posts, and celebrate each other's wins.
Currently there are 115 members in The Social Circle and about 75% of them are farmers.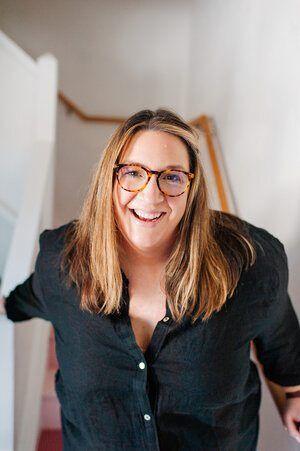 "I met Molly McGuirk Balint through InTents, a farmers market conference, and she changed our eighth-generation family's farm business overnight," said member McKenzie Flashnick. "Everything she has suggested that we have implemented has worked to grow engagement and drive our business forward. I've only been a part of Social Circle for a month and I'm still struggling to find the time to make Instagram a priority. But McGuirk Balint understands that and even though I've never met her in person, I feel like I know her personally. She practices what she preaches, she's kind and patient, and she gets how difficult it is as an active farm to prioritize social media. Instead of a bunch of how-to documents and videos, she rolls her sleeves up and gets in the dirt with us."
McGuirk Balint said, "As a wife, and mother to four kids, a hobby farmer, a virtual home-school teacher, a kid taxi, and all other sorts of jobs, I know what it means to juggle many things while still working hard to grow a business. And I have brought all of that understanding to the table as I've created the Social Circle for my members. I believe that anyone can build a successful business on Instagram. And I believe that we don't have to be tied to our phones all day to do it."