NEW TRIPOLI, Pa. — Local grain can be the missing link for craft distillers aiming for a truly made-in-Pennsylvania whiskey.
At Eight Oaks Distillery, Chad Butters solved that problem by growing the grains himself.
Bourbon, the company's most popular spirit, uses the corn from 25 of Butters' 50 acres. A bushel of corn yields about three cases of bourbon.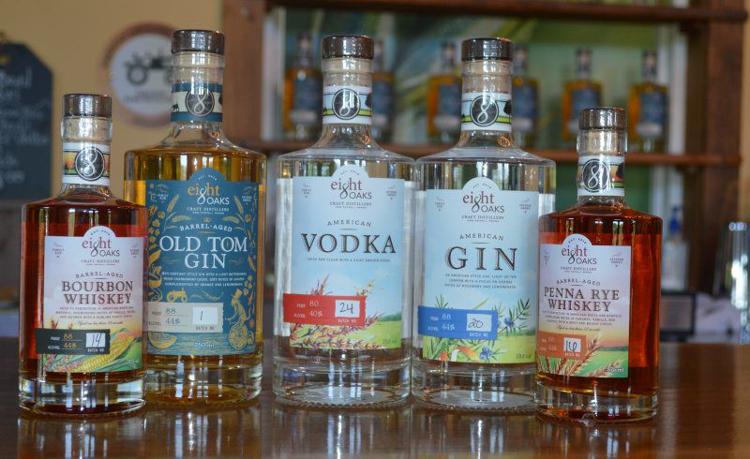 Butters grows an Augusta variety of non-genetically modified yellow-dent corn, as well as soft red winter wheat and special varieties of rye and barley that are used to make whiskey and vodka.
Distilling is a second career for Butters, who served as an Army pilot from 1990 to 2015. He traveled the world, serving in Afghanistan, Somalia and Colombia.
When he left the military, Butters wanted to pursue a business that tied together agriculture, family and friends.
He initially considered growing grapes, but "instead of wine, we made whiskey," he said.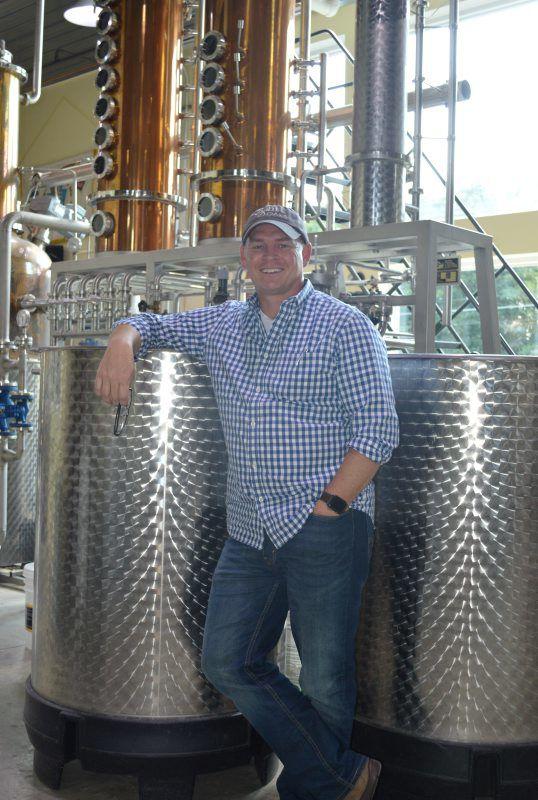 He studied distilling at Michigan State and Cornell universities, and interned at Dry Fly Distilling, a grain-to-glass distillery in Spokane, Washington.
And after all that globetrotting, he decided to call the Lehigh Valley home.
With a good climate for grain and large cities providing a nearby market, "the area is perfect," he said.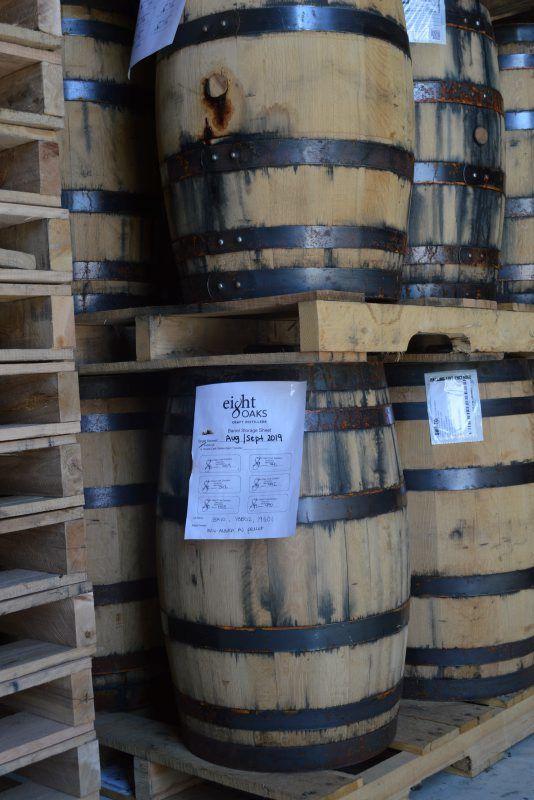 Butters began production in 2015 and opened Eight Oaks Distillery a year later.
After harvest, Butters stores his grain in a bin at the distillery.
The bin's auger moves the grain into a hopper in the millhouse, where it's ground into flour and moved to the distiller.
Then the mash and added ingredients are cooked for up to five hours.
Over four days, the starches convert to sugars, which turn into alcohol, Butters said.
The spent mash, known as distillers' grains, is distributed to two local farmers as livestock feed.
Meanwhile, the spirits continue on to barrel aging.
Butters uses only American white oak barrels, charred on the inside, which provide hints of vanilla and caramel.
The barrels are stored in a pole barn, where they can expand and contract with the outdoor temperature for about four years.
Eight Oaks produces 8,000 cases of product per year.
Eight people can bottle 150 cases in a morning. Those cases are sold at Reading Terminal Market in Philadelphia, Broad Street Market in Harrisburg, and outlets in Allentown, Easton and York.
Eight Oaks has 29 salespeople who work the market stands and the tasting room.
While Butters grows the grain he needs, some of his other raw materials have to be purchased.
His applejack uses double-distilled cider from Hardball Cider in Mount Bethel, and his rum is made with sugar cane from Golden Barrel in Lancaster.
And good luck finding Pennsylvania-grown agave, the key ingredient in tequila-type spirits. (Only Mexican-made products can legally be labeled as tequila.)
But growing his own crops is still the root of his distilling business.
Butters is a member of Homegrown by Heroes. The Farmer Veteran Coalition program helps veterans pursue careers in agriculture.
Butters donates some of his profits to the coalition, as well as a charity for cancer patients and a group that provides service dogs to veterans.
For Butters and the folks at Eight Oaks, it's always happy hour when bourbon mixes with agriculture, family and friends.
"It's another way to create value out of crops," he said.