PORT ROYAL, Pa. — Art Zug of Van Wert is Juniata County Fair's Farmer of the Year.
In a summer rife with fair cancellations and adjustments, the Juniata event went on as scheduled this week, and the "semi-retired" dairy farmer was appreciative.
Zug was in the audience Sunday, Sept. 6, when emcee Chris Hoffman — Juniata's National Pig Farmer of the Year — talked about how the decision to go on with the show was a tough one for the fair board, as surrounding counties were canceling their events. When Hoffman thanked the board for its decision, Zug, who was unaware that he was about to be named Farmer of the Year, stood from his seat to applaud.
Hoffman continued and said the last six months have taught us that "this is an important time to highlight our farmers."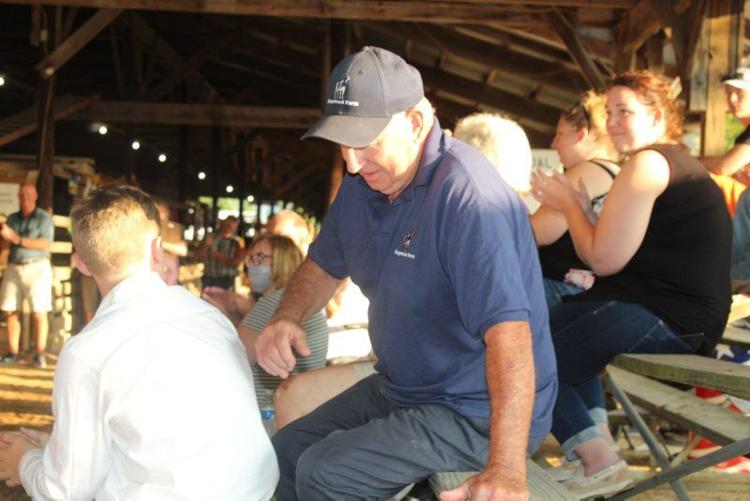 He then started reading Zug's biography and announced him as the recipient of this year's coveted honor. Zug shook his head in disbelief.
When he walked to the front of the arena and was given the opportunity to comment, Zug shared his support for the fair board's decision.
"I'm thankful you took the risk with the youth fair and this one. You guys went out on a limb," he said.
Today, Zug and his family run a 1,000-acre operation with 700 cows, but his career started in Chester County, where he spent his teen years working on several farms before starting his own herd and showing dairy cows. He was the National Grange youth ambassador in 1970.
His uncle, Oscar Supplee, bought a farm in Thompsontown, Juniata County, and helped Art find his own farm in Port Royal. So Art moved the herd in 1971.
While serving as a state Grange officer with the Turbett Grange, he met Walker Grange member Dina Brown. They were married in 1974 and moved to their current location in Van Wert in 1979 and took over the ownership of Dina's parents' farm.
In the early 1980s, Zug built a free stall barn, added a milking parlor and purchased more cows. He asked fellow farmer Wayne Stanton to collaborate with him and bring his cows and machinery to the farm.
The farm is now a limited liability company with all three of the Zug children helping. Son Joe manages the herd, Dan manages crop production, and daughter Leslie lives next to the farm and helps with IT work.
The farm has 11 employees, which helps the operation run smoothly, and Zug is happy with their relationship with Land O' Lakes.
"They treat us well," he said.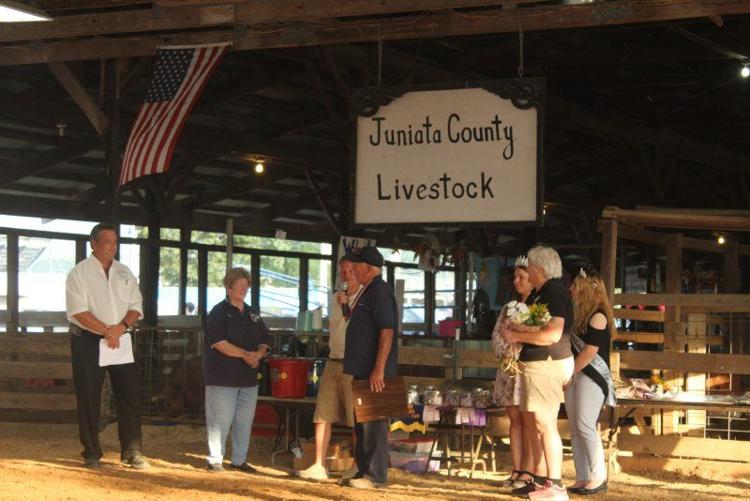 Zug is also an active conservationist, utilizing waterways, no-till farming, cover crops and crop rotation. The farm's acreage is for corn silage, and they have been buying distressed corn, Zug said.
Improvements to the farm over the years have helped them manage through the dairy crises by keeping the herd happy. One big impact has been moving to sand bedding, he said, which has helped with production.
Zug considers himself "semi-retired," voicing his opinion to his sons when needed, he said. He cares for the calves and transports them to market, among other tasks.
He has also served the community through various county organizations over the years.
Zug was director for the Juniata County DHIA, served on the Republican Party committee for the county, Cooperator of the Year for the Soil Conservation Service, area delegate for Land O'Lakes Cooperative, and member of the Juniata County Farm Bureau. He spent six years as a state Grange officer and serves on his church board. He and wife went to New Orleans following Hurricane Katrina to help with disaster relief.
"Today we recognize Art, not only for all he has accomplished in providing for our food supply, but all he has accomplished off the farm, too," said state Rep. John Hershey, who attended the ceremony on Sunday.