SHOREHAM, Vt. — Bill Suhr started growing apples because he wanted to be self-employed and live off the land, but at 27 and only a few years removed from college, he had virtually no experience.
Today, he and his wife, Andrea Scott, own and operate Champlain Orchards, which not only raises 300 acres of tree fruit including more than 100 apple varieties, but does so with a goal of being the Northeast's most ecologically managed grower.
The farm has adopted and promotes sustainable practices, renewable energy and follows strict Eco Apple requirements, including certification by the Integrated Pest Management Institute of North America.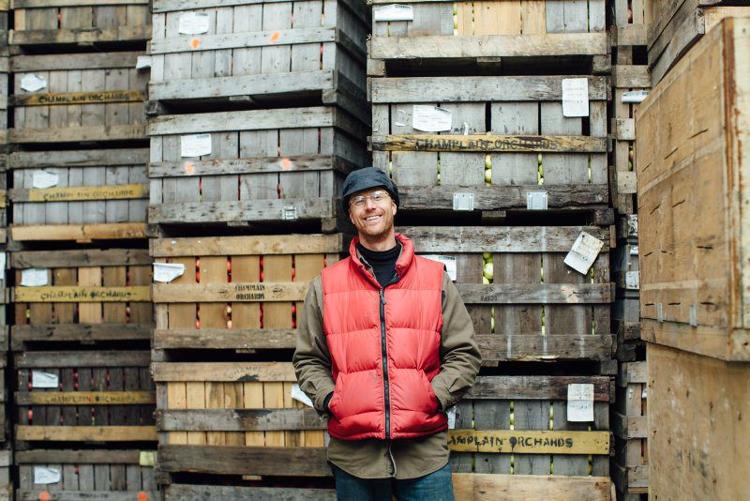 "We purchased an existing orchard in 1998 with help from the Vermont Land Trust," Suhr said. "We have grown from 60 acres to 300 and have diversified the revenue stream with value-added production and a state-of-the-art storage facility yielding fruit year round for our Direct to Store distribution system."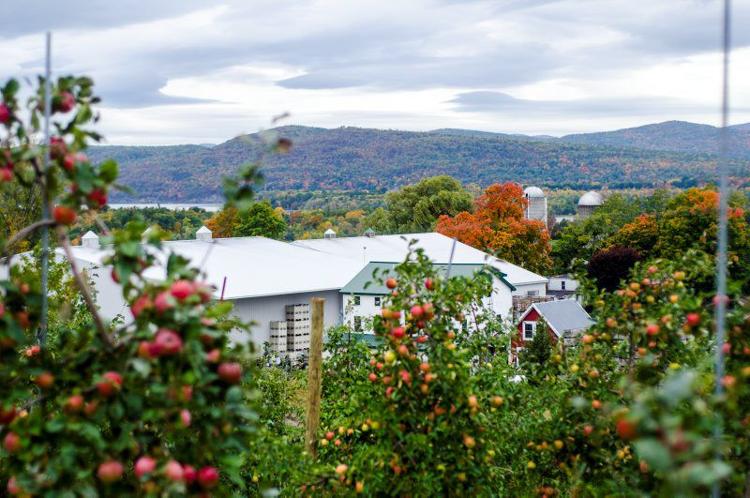 The aptly named business is located on the east side of Lake Champlain, directly across from Ticonderoga, New York, whose historic fort figured prominently in the American Revolution, making it a significant year-round tourist destination.
It's especially popular with fall "leaf peepers" who cross into Vermont by way of a short ferry ride to Larabee Point, where Suhr purchased his first orchard. He could afford to buy it for half the $320,000 asking price because the property was in the process of being conserved as agricultural land through the Vermont Land Trust's Farmland Access Program.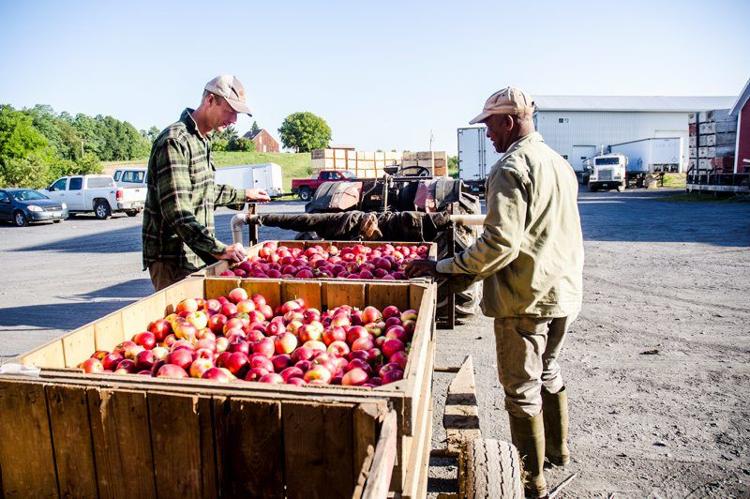 "It was a huge financial advantage for a 27-year-old who had never farmed before," Suhr said. "It's a story in itself, the land trust taking a risk on someone with no experience, but a lot of initiative."
In short, the land trust took a chance on Suhr, and both he and Scott have paid it back a hundredfold by becoming major contributors to Vermont's agricultural economy. The farm employs 35 area residents and relies heavily at this time of year on a 47-man Jamaican crew, which returns annually to harvest crops through the H-2A visa program.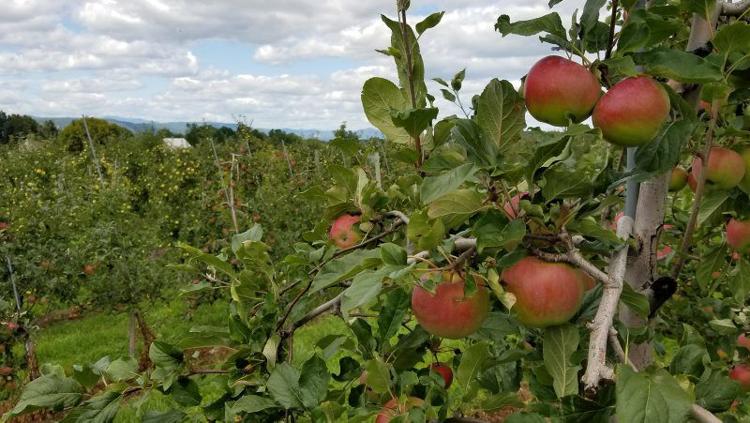 "We're looking forward to our best crop ever this fall," Suhr said. "We've had good weekly rainfall and the apples have excellent color thanks to recent cool evenings. MacIntosh is still our most popular variety along with Empire, Cortland and Macoun, but Honeycrisp, Gala and Fuji are fast becoming favorites, too, in addition to many others such as Silken, Creston, Crimson Topaz and Keepsake."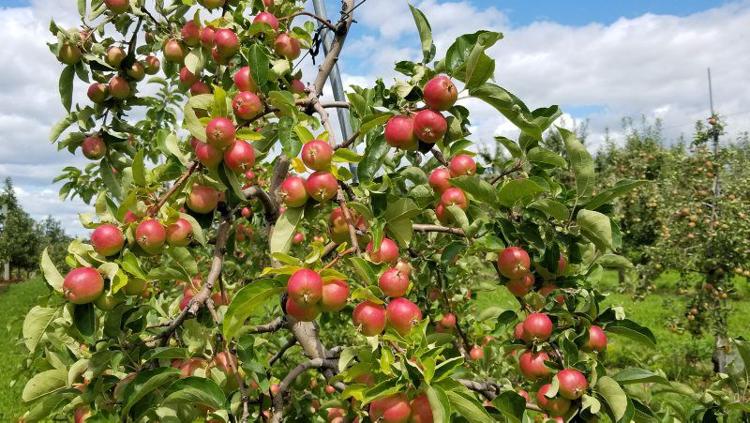 Uncommon varieties make up a significant portion of the farm's 100 acres of high-density replants, and it has a 35-acre heirloom and hard cider orchard as well.
"Consumers also seem very interested and are enjoying the diversity of picking options including Asian pears, European plums, peaches, nectarines, currants and raspberries," Suhr said.
Only 4% of Champlain Orchards' business is retail — the rest is wholesale — but this plays an important role in educating visitors about the farm's environmentally-friendly mission of promoting healthy growing practices.
"It's nice to connect with our customers and raise food awareness," Suhr said.
Day-trippers, autumn vacationers and central Vermont's surrounding rural population all contribute to Champlain Orchards' robust pick-your-own business.
"It's important to have lots of signage and provide maps for visitors," Suhr said.
The farm regularly hosts special events and educational workshops and takes part in community-wide activities such as the upcoming Shoreham Apple Festival from noon to 4 p.m. on Sunday, Sept. 22. Held on the town green, it features a farmers market, a variety of locally-produced food items and live music.
The setting is quintessential small-town Vermont with historic architecture to admire. Shoreham has produced a number of famous personages through the years including Levi P. Morton, the 22nd vice president of the United States under President Benjamin Harrison.
The Apple Festival is followed by the orchard's own Apple Days (10 a.m. to 2 p.m.) on Saturday, Oct. 5 and its annual Harvest Festival (10 a.m. to 4 p.m.) on Saturday, Oct. 12.
"Shoreham is a wonderful place for growing fruit," Suhr said. "The frozen lake delays spring (there's less chance of a late frost affecting an early bloom) and at this time of year the lake is warm, extending the fall harvest. The site also has excellent elevation and soils and there's excellent access to markets."