Yemi Amu has built Oko Urban Farms over the past seven years from a one-woman operation to a six-person aquaponics and educational enterprise in the heart of Brooklyn, New York.
Code enforcement is forcing her to shift her operations, but Amu remains committed to growing food and teaching others to do so.
Amu has been growing vegetables, herbs and flowers, along with fish in a closed-loop, recirculating ecosystem. Her 2,500 square feet is part of the New York City Parks Department's GreenThumb program, which encourages community gardening.
The food production is fine with Brooklyn. It's Amu's educational programming that goes against the land use.
"If you have a license and GreenThumb land, you're limited in only being able to generate revenue through produce sales," Amu said. "We can't be sustainable on that, so we do workshops so that helps us survive and also provide produce at a subsidized price."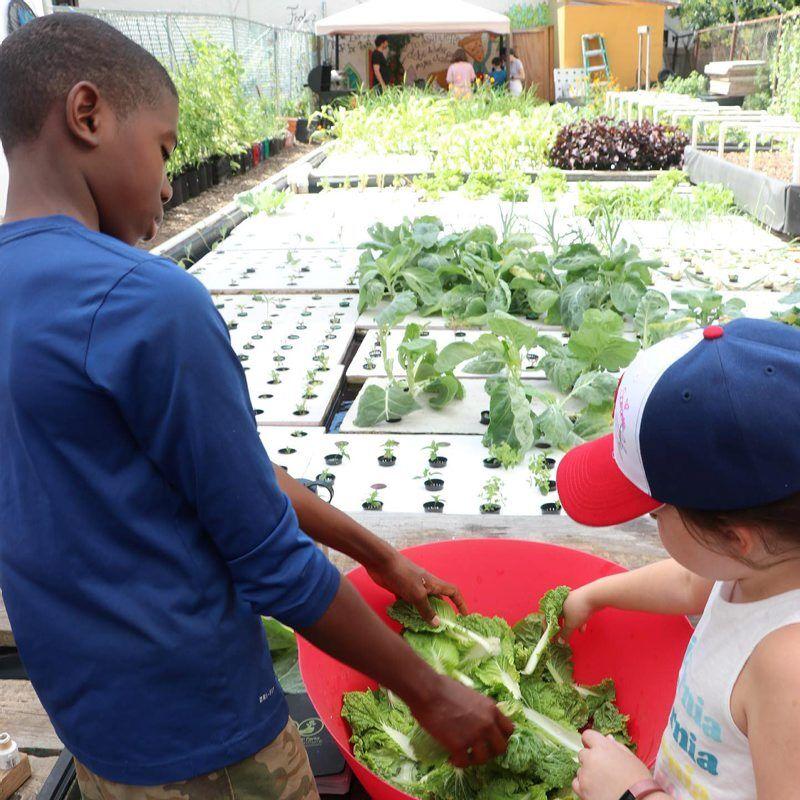 Amu said she was informed of the limitation on her educational programs last year — a rule that seems strange, she said, because many other organizations in the area hold similar activities.
Amu plans to keep her original farm site for production while picking up a second location that allows multiple revenue streams.
She is lining up land in another part of Brooklyn that is owned by an education center that has a quarter acre of land sitting empty.
Because the site is already set up for education and it sits across the street from a low-income housing project, Amu thinks it's ideal for her purposes.
"It gives us more freedom to generate revenue to keep us sustainable," she said. "We're nonprofit. We can't depend only on grants. There are strict rules around activities that generate income. The city prefers to have a group of volunteer individuals on the lot rather than an organization."
The timing for the regulation enforcement could not have come at a worse time.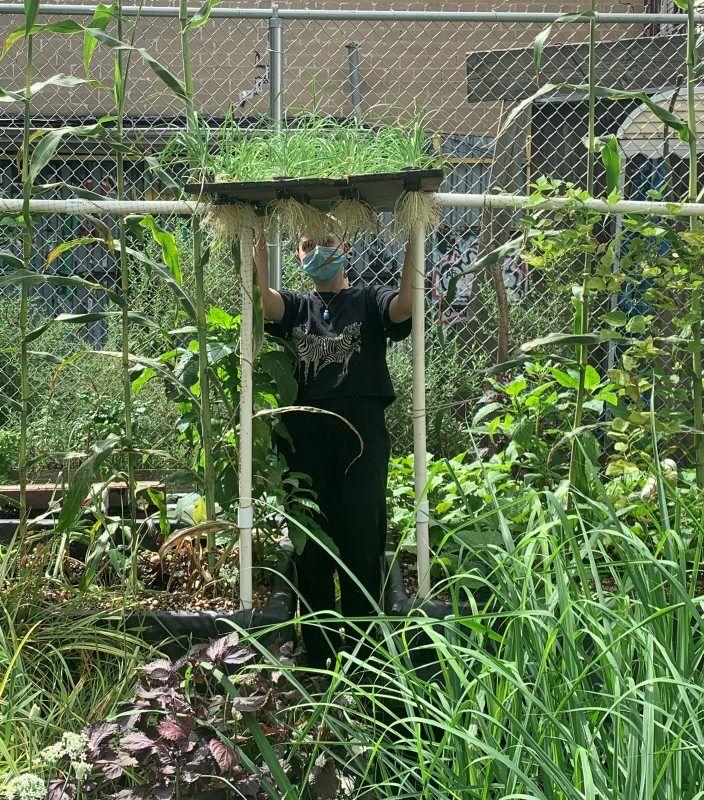 "The food insecurity rate in New York has tripled since COVID," Amu said. "So many people have lost their jobs and are relying on food pantries for food access."
Amu donates produce to food pantries, though many lack refrigeration, making it difficult to stock perishable foods.
A number of free-access refrigerators have popped up around New York City since the spring lockdowns, and Amu helps stock them as well.
During more normal years, Amu offers paid workshops, tours, intensive training programs and farm-to-table events. The pandemic halted all of those activities, which has reduced the farm's income and reduced its ability to teach people how to raise their own food.
Amu didn't want to cease operations as a result of her code situation, which would remove a source of fresh foods in the city. Oko is the city's first outdoor and only publicly accessible aquatic farm, she said.
Amu picked up some of her farming knowledge growing up in Nigeria, where agricultural science was mandatory in middle school. Otherwise, she's learned by doing and by spending time with mentors.
Amu, who also has a master's degree in health and nutrition education from Columbia University, developed the farm with the Brooklyn Economic Development Corp.
She has also helped develop more than 20 food-growing operations throughout New York City, along with programs to help people grow and use fresh food.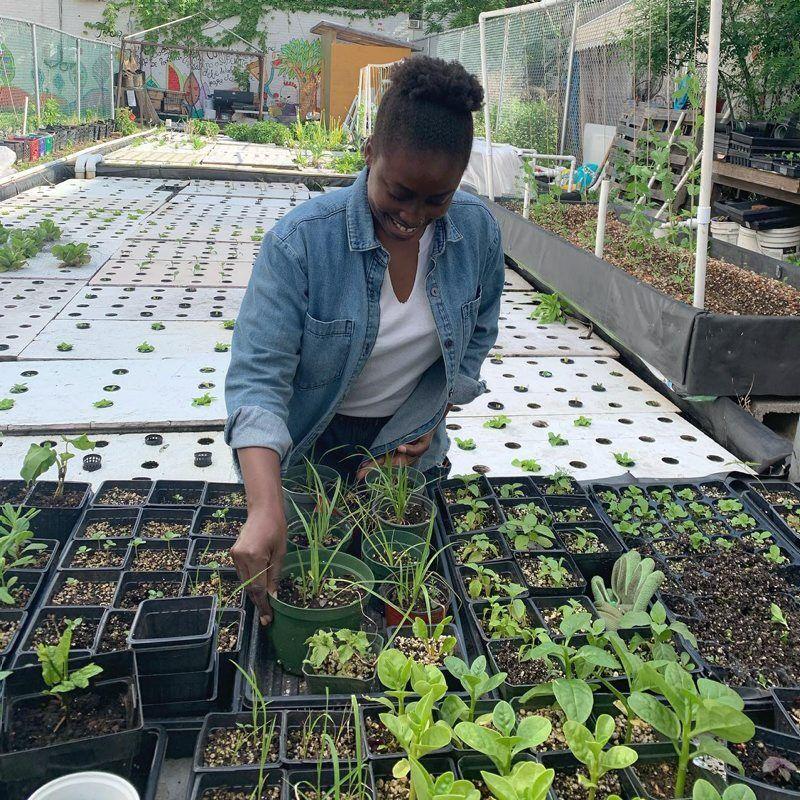 Oko Urban Farms is runs by volunteers; usually about six people help out at a time. The farm produces lettuce, arugula, chard, beets, spinach, mint, lemongrass, Malabar spinach, West African vegetables, watercress, lemon sorrel and herbs.
"A lot of our customers come from cultures where they drink a lot of tea and use a lot of herbs," Amu said. "We're primarily in a Puerto Rican neighborhood so a lot of people come to buy mint for tea. Watercress is also popular with them. We do try to grow food that appeals to a wider ethnic population."
Amu sells at farmers markets, and to farm share companies and a few chefs.
To help fund the move of her education business, Amu set up a GoFundMe account and is writing grant proposals.
Amu believes that her learning programs are important for students who, before the pandemic, toured the farm in groups of 30 or 40. Virtual classes haven't proved quite as engaging as in-person events.
"We're hopeful that in another year we can have classes in person again," Amu said. "For many of the students coming to our site, they're seeing a farm for the first time. They're seeing fresh produce for the first time. They're seeing harvest for the first time. New York City kids think produce come from the store or the internet."
While most of her crops are produced hydroponically, Amu also does soil-based growing for educational purposes.
"It's fun to have kids do a blind taste test," Amu said. "We observe and record the difference in growth with soil and aquaponics."
Amu sells recorded aquaponics classes online. She also wants to set up a greenhouse and perhaps grow in vertical gardens indoors.