What would entice a law enforcement officer with no farming background to quit the force and start making maple syrup for a living? For Jack Powers, owner of Happy Jack's Maple in Locke, New York, it was his children.
His first child, David, was born with Down syndrome. Powers immediately realized that when his son would look for a job down the road, he might have trouble finding a suitable position.
As daughters Brooke, now 8, and Julia, now 6, were added to the family, it became obvious that either Powers or his wife, Jennifer, should dedicate themselves to parenting at home to meet their children's needs. Jennifer manages the virology lab at Cornell University.
About the time his daughters were born, a neighbor was retiring from the maple sugaring business and wanted to sell his operation.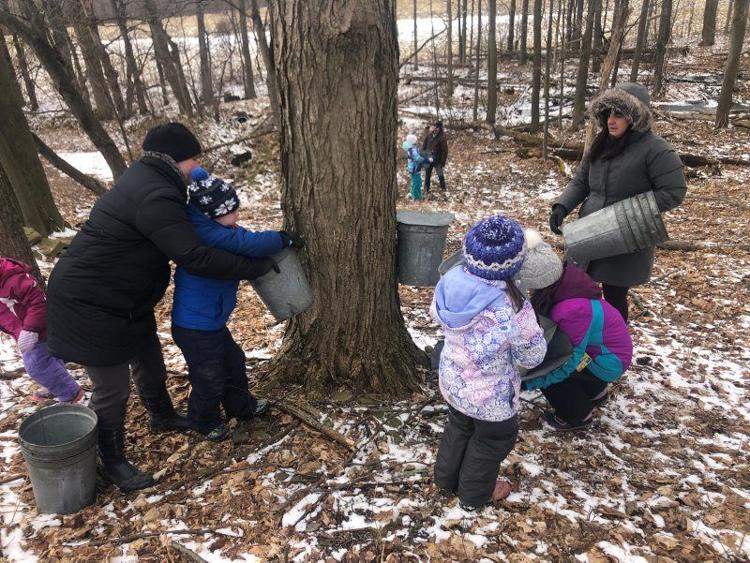 Ironically, Powers had never liked maple syrup. His first exposure to syrup was a poorly made product that tasted off. He had assumed all maple syrup tasted like that. When he tried his neighbor's syrup, he was converted.
Powers viewed taking over the business as an opportunity to stay home with his children, make some money and build a business that would someday offer David a chance for employment.
About 6,000 babies are born in the U.S. each year have Down syndrome, according to the Centers for Disease Control and Prevention.
The genetic condition that causes mental and physical limitations, though a person with Down syndrome can now expect to live past 60, depending on the severity of their health problems, according to the Mayo Clinic.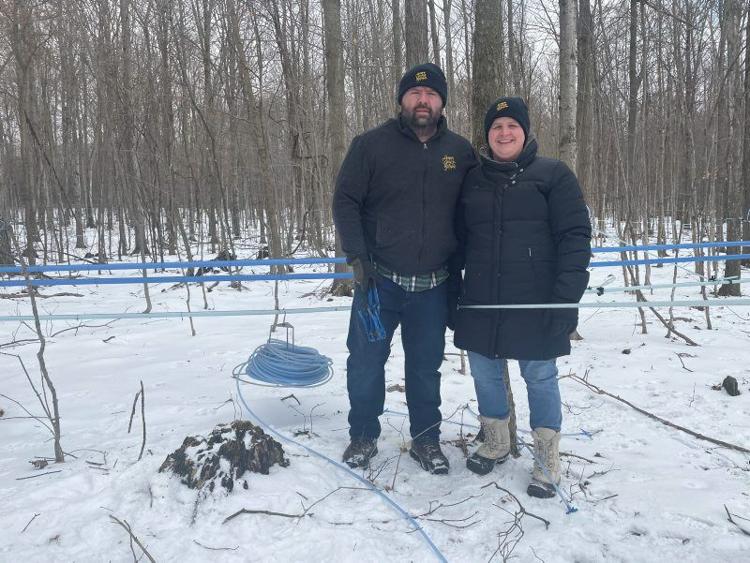 Researchers at Loyola University Maryland have found that adults with Down syndrome have a high unemployment rate and that most work in a limited number of fields, with relatively few working full-time jobs.
Powers wanted better prospects for David.
Powers had never made maple syrup before, but in 2012, he tapped his first trees, thanks to a few local mentors.
"There were sugar makers in the area who were really helpful," Powers said. "Farmers are willing to talk with you. My father-in-law had made maple syrup old school with a wood arch. I did research and the internet was helpful."
The operation spans 200 acres, half of which are rented. Powers obtained a Farm Credit loan to update the existing system to include oil-fired evaporators, reverse osmosis equipment and vacuum pumps. Previously, the evaporator was wood-fired, which proved costly as the price of wood increased.
"The new evaporator is so much more efficient," Powers said.
Although some operators and maple consumers like the wood smoke flavor, Powers is not convinced it is the way to go.
"I have mixed opinions on smoky flavor," he said. "You can also get off flavors. If you are burning pine, it can get piney tasting."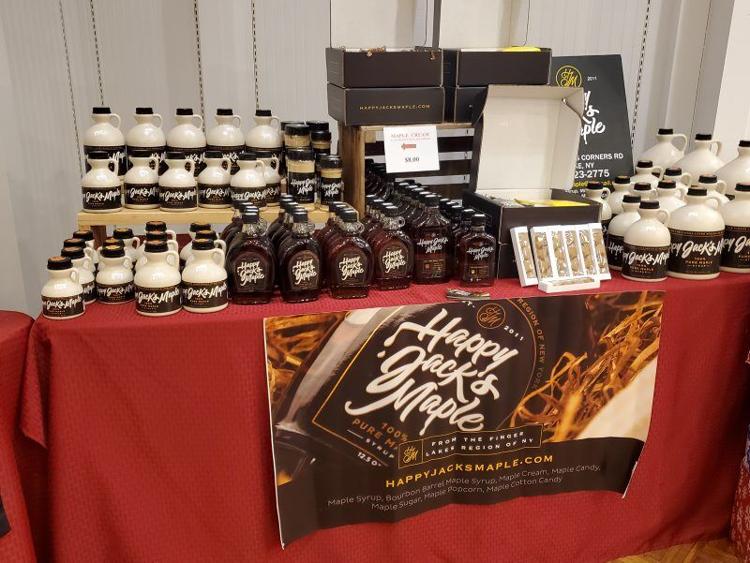 Last year, Powers put in about 15,000 taps. He sells syrup at farmers markets, online and through a few local grocery stores and pop-up sales locations. He hopes to increase the number of wholesale customers he supplies.
In addition to syrup, he produces maple cream, maple candy, barrel-aged syrup and, upon request, maple popcorn and maple cotton candy — mostly at events during the summertime.
"The bourbon barrel-aged maple syrup is the most popular," Powers said.
He gets freshly emptied bourbon barrels and lets the syrup soak six months to a year until it is flavored just right.
Powers promotes his product through Facebook and word-of-mouth advertising. He said that hiring a professional to design an attractive label was well worth the expense because many customers say they noticed his products and the label caught their eye.
A couple of years ago, he participated in New York's Maple Weekend; however, "it didn't seem to be very productive for us," Powers said. "It was always frozen solid and nothing was going on with the trees and I had to find things for visitors to do."
Because of these problems, he offers only private tours to visitors who ask.
Although sales have dropped off because of the pandemic, Powers hopes to expand his marketing efforts in 2021.
His father, Dwight Powers, and a few other family members help sometimes, but it's normally just his own family that operates the business.
Now that he is 11, David helps his dad more than ever. He especially enjoys bottling the syrup, but he is willing to do whatever else he can.