BALLSTON SPA, N.Y. — Some kids go to college to find out what they want to do.
At 18, Blake Wadsworth is already settled on a career path.
It's just a question of where it takes him.
"There's so many avenues and small niches in dairy, like organic farming and genetics," he said. "Cornell is the place to go for dairy. That's why I chose it. I can't wait for all of the connections I'll make, plus all the awesome things you get to do."
In addition to a solid high school academic record, Wadsworth is quite experienced at handling animals, which helped pave the way for his admission to Cornell. He'll be a freshman there this fall.
His talents were rewarded at the recent Saratoga County Fair where his cow, Chamm II, was named grand champion of all breeds in the 4-H dairy show.
"Just have a good work ethic and you'll be able to get things done," Wadsworth said. "You've got to have patience, keep working hard toward a goal and try to improve over time. Things don't happen all at once."
These are the most valuable lessons this aspiring dairyman said he's learned by working at Eildon Tweed Farm in Charlton, where his father, Seth, manages a milking herd of 1,600 cows. Wadsworth has been helping out there whenever possible since he was 12 years old.
"He started in working mostly with cows and heifers," farm owner David Wood said. "He's really good at fitting cows. This year he's been operating our bigger equipment. So he can do both."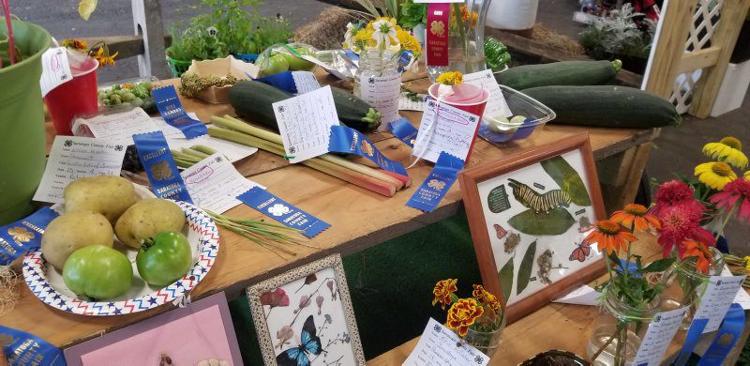 The 4-H dairy show championship was the second in three years for Wadsworth. In 2017, he took top honors with a cow named Fort, which also won honorable mention at the New York State Fair in Syracuse.
More than a few Saratoga County Fair-goers stopped by his corner of the dairy barn to admire Wadsworth's animals.
"One of the fair's most important aspects is teaching the public about farming and helping them understand the issues we're faced with," said Willard Peck, a county board of supervisors member and co-owner of Welcome Stock Farm in Northumberland, Saratoga County. "These days, most people are three or four generations removed from direct contact with agriculture. This is the perfect place and way for them to gain a better understanding about what we do and how we do it."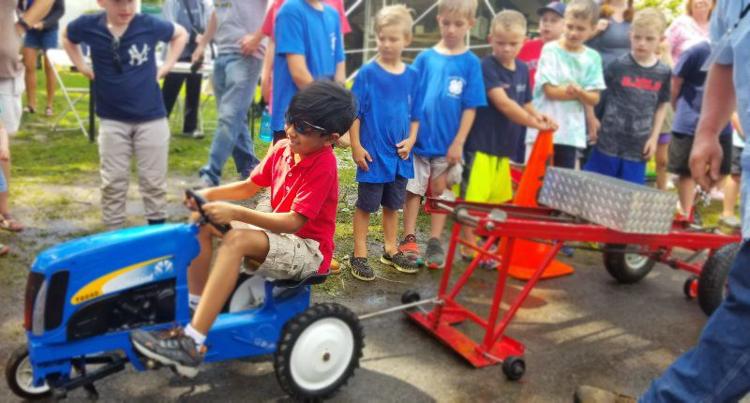 This is especially true in Saratoga County, the state's fastest-growing county, which is faced with considerable development pressure. Peck has done a great deal to spearhead farmland preservation efforts at the local level so that he and other farmers can continue the area's rich agricultural heritage, which is critical to the region's rural economy.
His sister, Betsy Foote, teaches agriculture and leads the FFA program at Greenwich High School in neighboring Washington County. Several farms from there and Montgomery County also exhibited cows at the Saratoga County Fair.
In addition to dairy, 4-H judging contests featured hundreds of other animals such as goats, rabbits, swine and poultry. 4-H members also exhibited their best fresh, locally-grown produce.
Fair visitor David Lee manages the state-run Saratoga Tree Nursery, which was recently renamed to honor Colonel William F. Fox, a Civil War hero who is often referred to as the "father" of forest rangers.
"The number one thing at the fair is all the youth exhibits," Lee said. "We like looking at all the different entries. My daughters grew up through 4-H. They both did presentation exhibits so they learned how to communicate better and also how to work within a team. As a young adult, 4-H rounds them out and builds self-confidence."
Bolstered by his latest achievement, Wadsworth can't help feeling optimistic as he prepares for the next step in his promising future career.
"We'll welcome Blake with open arms if he wants to come back here after college," Wood said. "You don't get any benefit unless you put in the effort and Blake always puts forth a good effort. That's how you get good results."