BETHLEHEM, N.Y. — Fifth-generation farmer Ryan Kleinke, 26, is fighting to keep his family's legacy alive in a town that's under intense development pressure, 5 miles from downtown Albany, the state capital.
In 1915, his great-grandfather left the city for what was then country, now quickly giving way to new housing subdivisions.
His vision for Kleinke's Farm, which he runs with help from his grandfather, Paul, includes an agricultural education center, connections to a nearby recreation trail and preservation of the site's historic buildings including an old Dutch barn that houses the farm's retail store.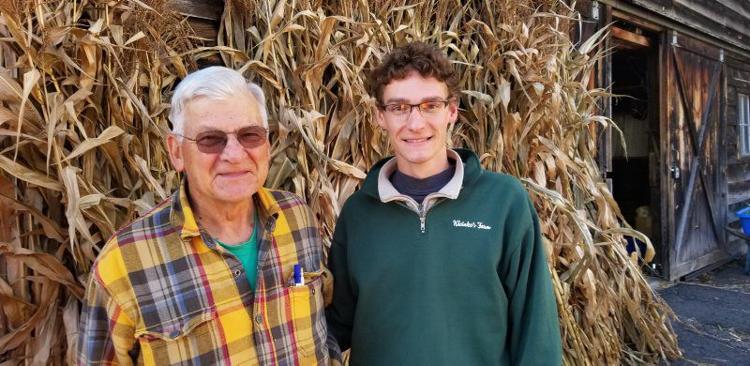 Last December, in response to a town Planning Board survey, residents said the pristine 20-acre produce farm is the place they'd most like to see protected from new housing growth.
"I'd like to continue to see it farmed for another 100 years, to expand and grow," Ryan Kleinke said. "We need farms, we need open space. You can't farm without land. It's disappearing at an alarming rate."
The latest threat is neighboring farm property that developer Anthony Cardona recently purchased from its former long-time owner. But Kleinke might be able to use some of it under a unique conservation subdivision proposal that would allow for agricultural activity on five open space areas, which would be permanently conserved within the residential development.
The Planning Board came up with the idea in an effort to save local farmland.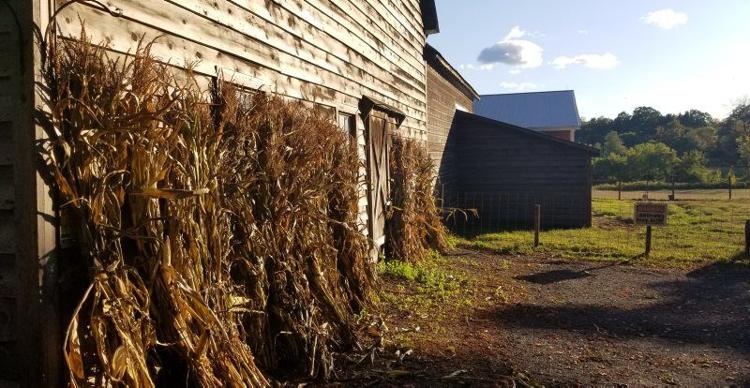 "The five parcels combined are about 13 acres," said Tom Gallagher of Albany County Cooperative Extension. "Nine acres will be behind the development and 4 acres in front of the development along the road (Kenwood Avenue)."
"The soils are well drained and deep," he said. "Vegetable production and small fruits would be the best use of the property."
In addition, the site includes a locally significant historic barn complex, the former Glensmere Guernsey Farm, on one of the open space areas that could be restored and utilized. The main barn, which was built in 1800, is in "fair to good condition," according to a 2018 Historic Architectural Assessment.
This area also contains several outbuildings, including a poultry house, pump house, a brick smoke house, and an 18th century home. The Architectural Assessment said: "The unique history of the property, its significance to the local community, and the high degree of integrity of the farm complex all serve to make it a historically significant locale."
But Gallagher said the old barn will likely be torn down if it's not renovated.
"The only time deadline is for the repair or removal of the barn," he said. "The land will remain open and we will continue to promote it for agriculture production."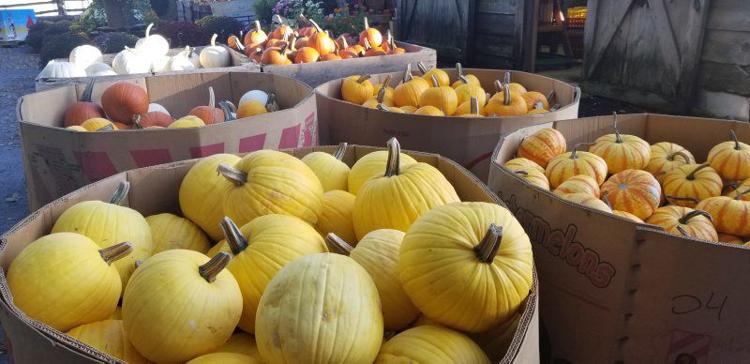 However, the Kleinkes aren't sure if they'll be able to use the land because Cardona's proposal hasn't yet obtained final town approval. Also, it's possible that Cardona could entertain offers from other farms in the area, or new start-up ventures.
This presents a major obstacle to the Kleinkes by hindering growth plans and creating the possibility of competition in the immediate vicinity.
"In order to expand the business and continue farming and make it viable for my generation and generations to come, you need space to grow," Ryan Kleinke said. "You can't grow on a minimal amount of acreage. You need access to more farmland. We're surrounded by other developments. What you see is all there is."
Kleinke's Farm is a favorite destination for area residents not just for its wide variety of fresh produce. Paul Kleinke, Ryan's grandfather, has rescued an assortment of animals from abandonment, none of which do any farm labor, but are a treat for visitors of all ages, especially young children.
There's a llama, miniature donkey, pony, peacocks and chickens.
In the town survey, residents cited several reasons for wanting to protect rapidly disappearing farmland. They are: water resource conservation, maintaining local food sources and preserving the town's unique character.
More than 70% of survey respondents ranked such concerns "very important."